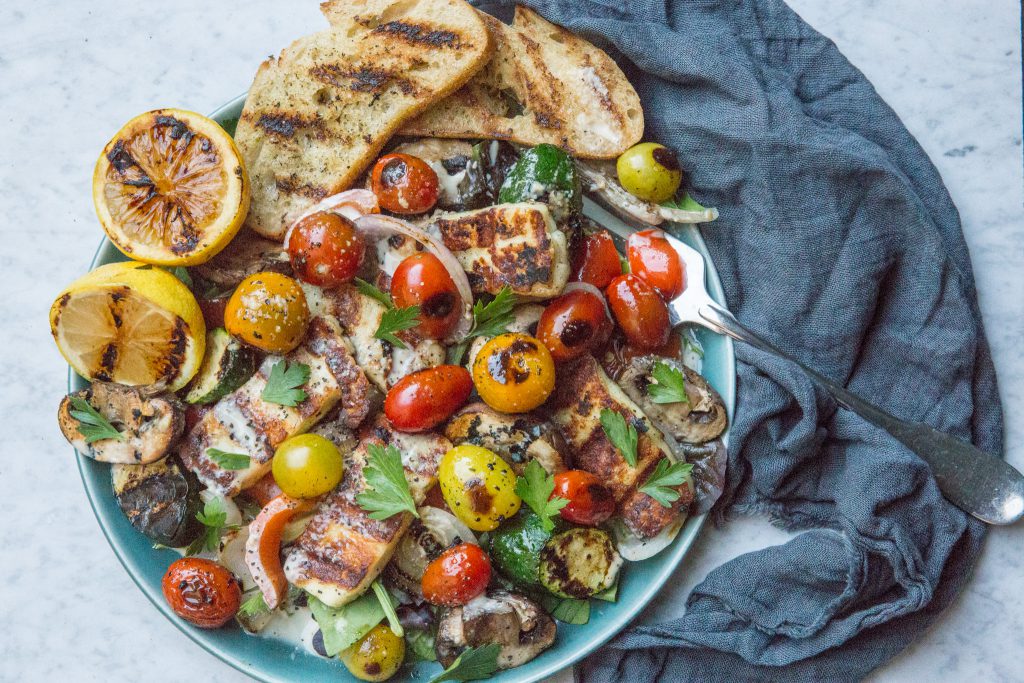 Adding grilled veggies and halloumi to salad greens makes this salad hearty and delicious. The halloumi and vegetables can be cooked outside on the grill or indoors on the stove-top in a grill pan.
Halloumi is sheep and goat's milk cheese from the island of Cyprus. A unique characteristic of halloumi is that it has a high melting point making it ideal for grilling or pan-frying. When halloumi makes contact with a hot grill or pan, the exterior begins to turn golden brown and the interior becomes soft.
If you can't quite wrap your head around grilling the halloumi on a grill, check out this video of Curtis Stone showing you how it is done. Grilling cheese until it's golden? Sign me up.
To make the grilled veggie and halloumi salad, slice 8 ounces of halloumi into 1/2" slices. For the vegetables, prepare one peeled red onion by cutting into wedges. Cut the two zucchini into thick slices, one red pepper into thick strips, and eight mushrooms cleaned and halved. Place veggies, halloumi, olive oil, salt, and pepper in a large bowl stirring to coat all the ingredients.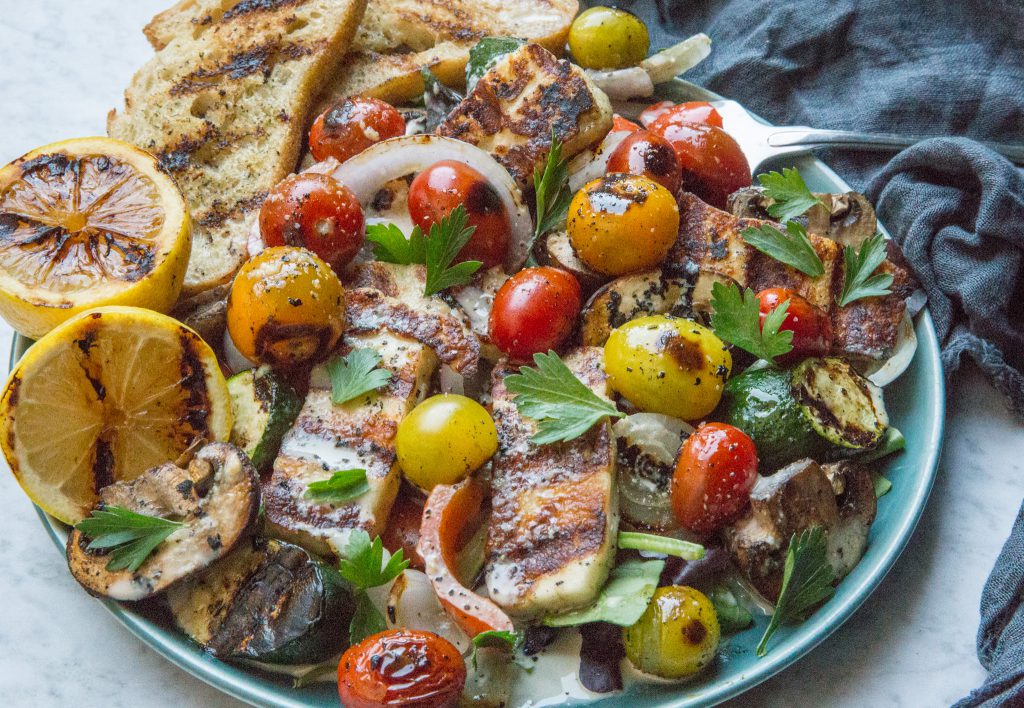 Next, in a small bowl whisk together 3 tablespoons of tahini, 2 tablespoons water, 1 tablespoon balsamic vinegar, 1 tablespoon maple syrup, salt, and pepper in a small bowl. Heat grill or grill pan to medium-hot. Cook veggies and halloumi in batches, turning once until charred. Place both halves on the lemon on the grill and cook until you can see grill marks on the lemon.
Arrange salad greens on a large platter, top with grilled veggies, halloumi, tahini dressing and fresh parsley. Season to taste. Squeeze grilled lemon over salad. Serve immediately.
Other veggie-forward meals that you may want to check out: