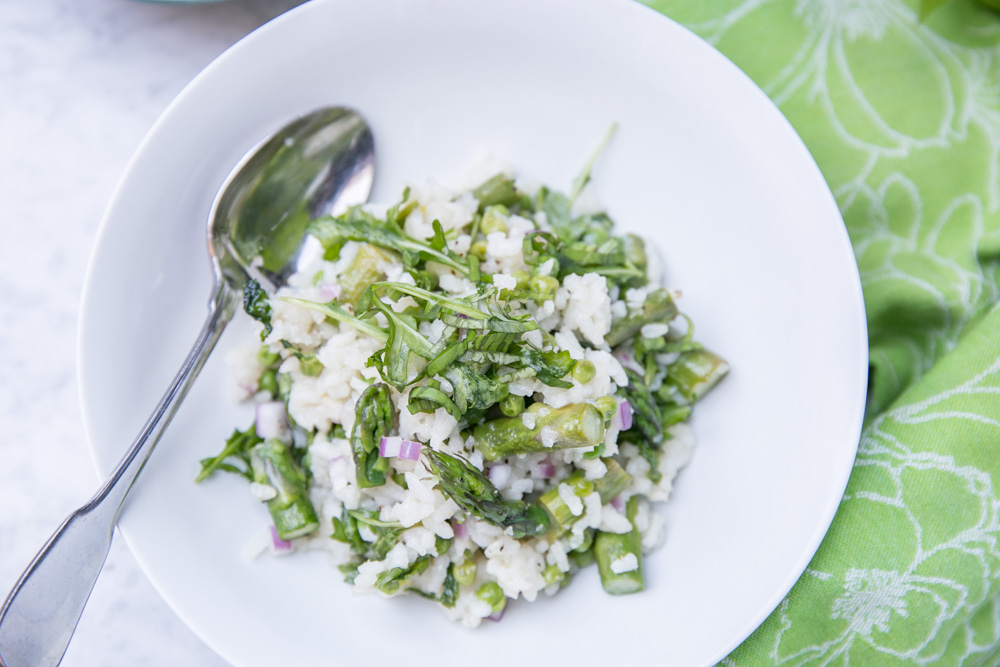 This post is published in partnership with We Olive SLC
Rice Salad with Asparagus and Peas is as light and colorful as a beautiful spring day. After so many months eating warm hearty meal I wait not so patiently for asparagus and peas to arrive heralding milder temperatures and the earth coming back to life.
I use short grain Arborio rice because it is starchy and as it cooks its texture becomes creamy yet the grain remains firm. You will add the asparagus and peas to boiling water during the final minutes of when the rice is cooking. A vinaigrette olive oil (I used basil-infused olive oil because yum), sherry vinegar, garlic, and anchovy paste flavors the rice and vegetables.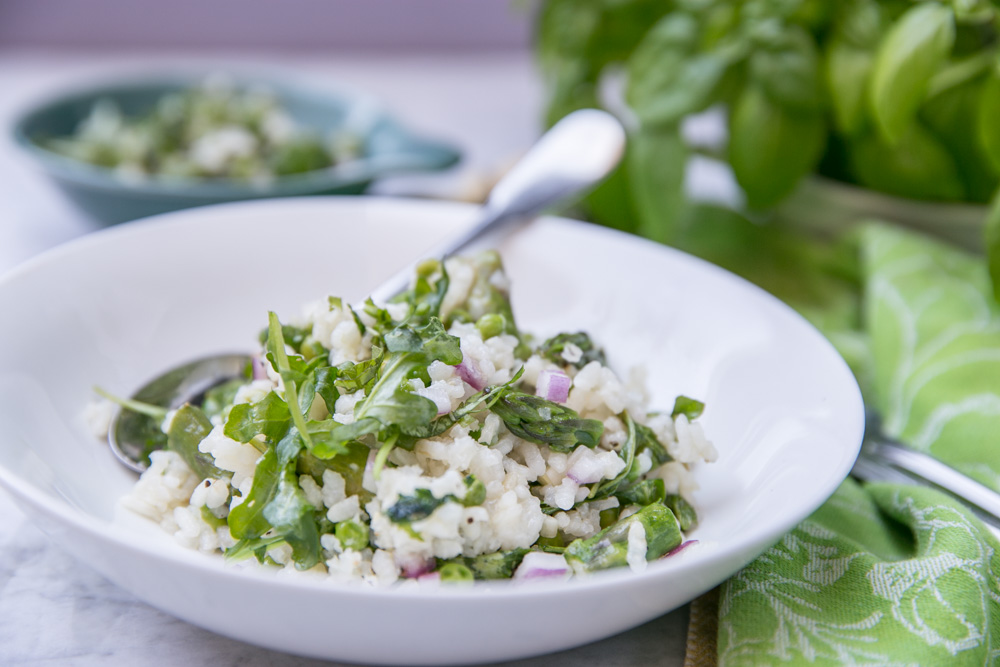 If you've never used anchovy paste before don't be put off by it. You can find it in a tube at most grocery stores or on Amazon. Anchovy paste is a combination of ground anchovies, olive oil, and little sugar. If you want that savory flavor bomb (and you should) but aren't keen to deal with anchovies, paste is the way to go.
About the peas, if you can get your hands on fresh peas, by all means, use those but if you can't, frozen peas will work just fine. Prepare the asparagus just as you always do by cutting or breaking off the tough fibrous bottoms.
Arugula adds a freshness and peppery bite to the salad. Have you tried to growing arugula? It's so easy! I grow it in pots on my patio. It's actually really easy to grow many greens and herb in pots. Try it. Nothing is better than picking fresh greens and eating them moments later.
This rice salad is a perfectly good meal on its own but it could also be a nice accompaniment to a grilled protein like salmon. It also travels well if you are looking for something to bring to a potluck or if you pack lunch to work.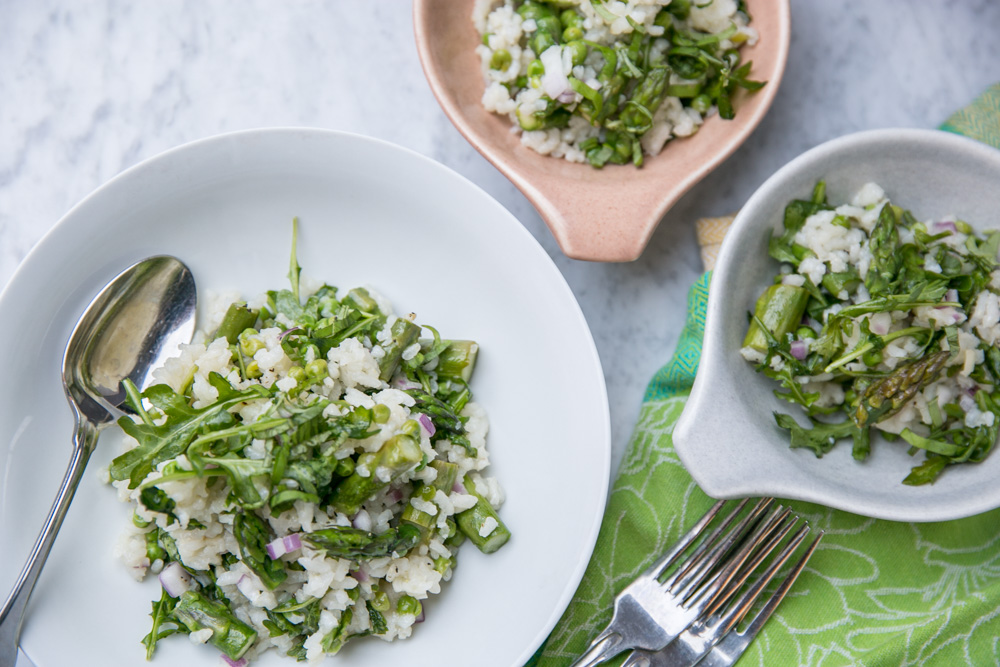 Here are a few other salads that you may be interested in:
How to Make Rice Salad with Asparagus and Peas
Finely mince garlic and mix together in a small bowl, anchovy paste, and salt. Whisk in vinegar and oil.

Cook rice in a pot with four cups of salted water for 13 minutes. Add asparagus and peas then cook for two more minutes. Drain and transfer to a medium-sized bowl.

Add vinaigrette, onion, and arugula and toss to combine. Season with salt and pepper, Let stand at room temperature for 30 minutes before service. Garnish with basil before serving.