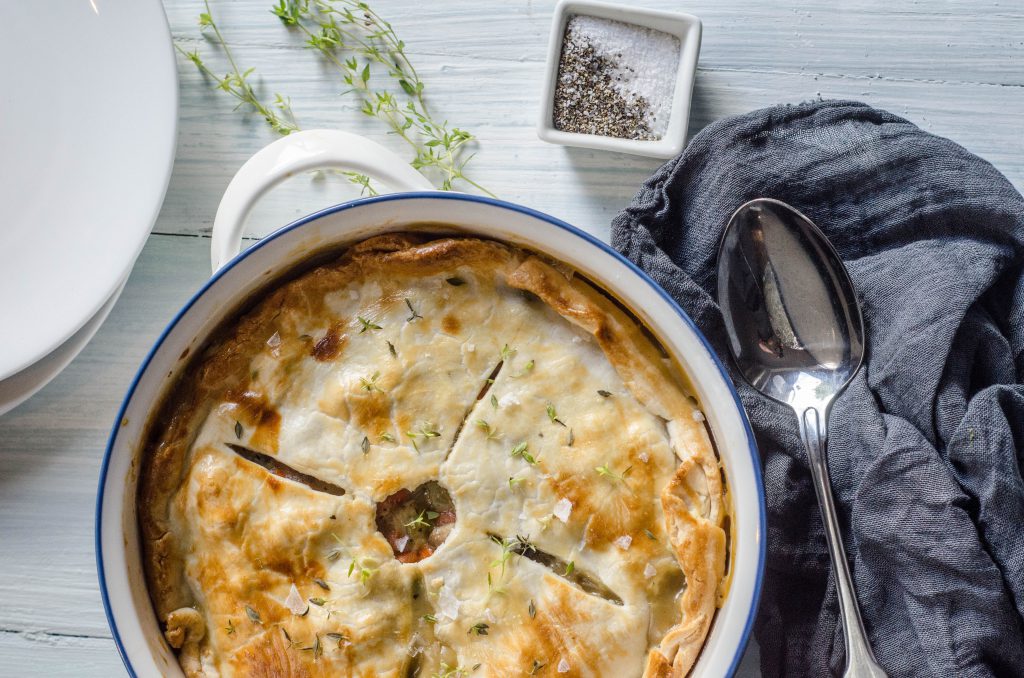 Who can resist taking a fork and plunging it through a light flaky crust into a warm, flavorful gravy that is filled with vegetables? Not this girl. There is something so satisfying about assembling this Veggie Pot Pie, warming up the house with the oven while it bakes, and then hovering around the stove inhaling deeply the delicious scent while waiting for the pot pie to finish baking.
As I have mentioned before in the recipe for Tomato Galette, homemade pie crusts and I seem to be in a battle of the wills. I will cut to the chase here, I lose that battle over and over again. Because of that, I always keep a prepared pie crust from the refrigerator section in my freezer. I cannot wait for the day where I change that narrative for myself and start making pie crusts from scratch. I know that day is coming, I am just not sure when.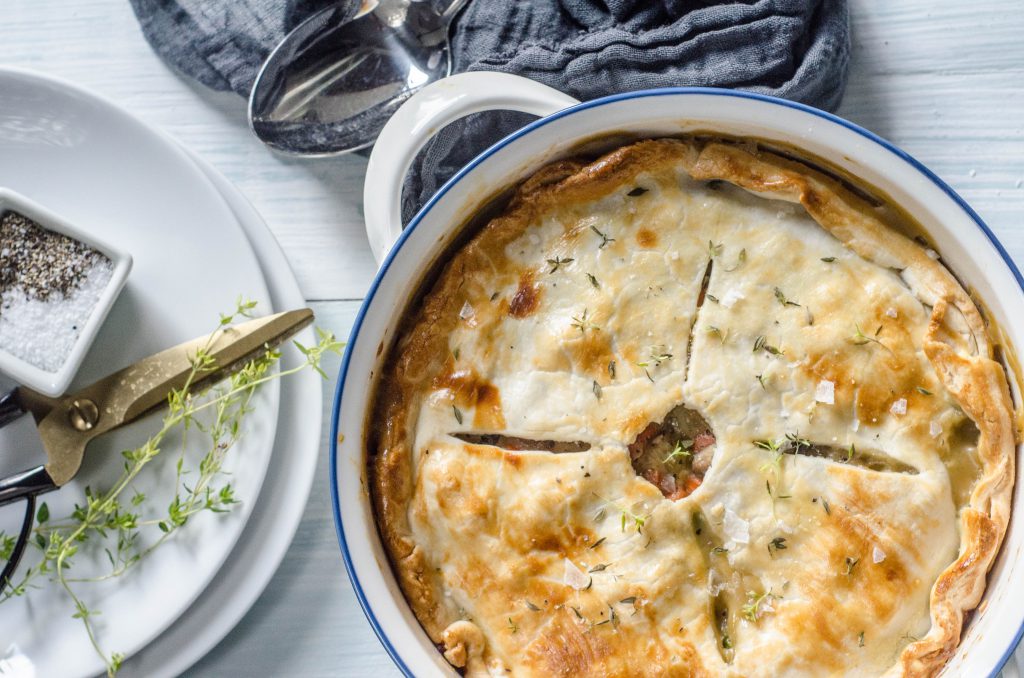 Veggie Pot Pie is quick and easy to make. You can use any veggies that you and your family like but I typically go with onion, carrot, garlic, celery, peas, and mushrooms. If you eat meat you can add leftover rotisserie chicken from the store to the pot pie filling mixture.
A few ingredients that I like to add to my filling are a splash of soy sauce and a teaspoon of miso paste, if you have it on hand. Both of those ingredients add so much flavor to the filling.  You can make the pot pie in a pie-sized baking dish or if you prefer, you can make individual servings in smaller ramekins. If you make individual servings I would place the ramekins on a baking sheet so the pot pies are easy to place in and remove from the oven.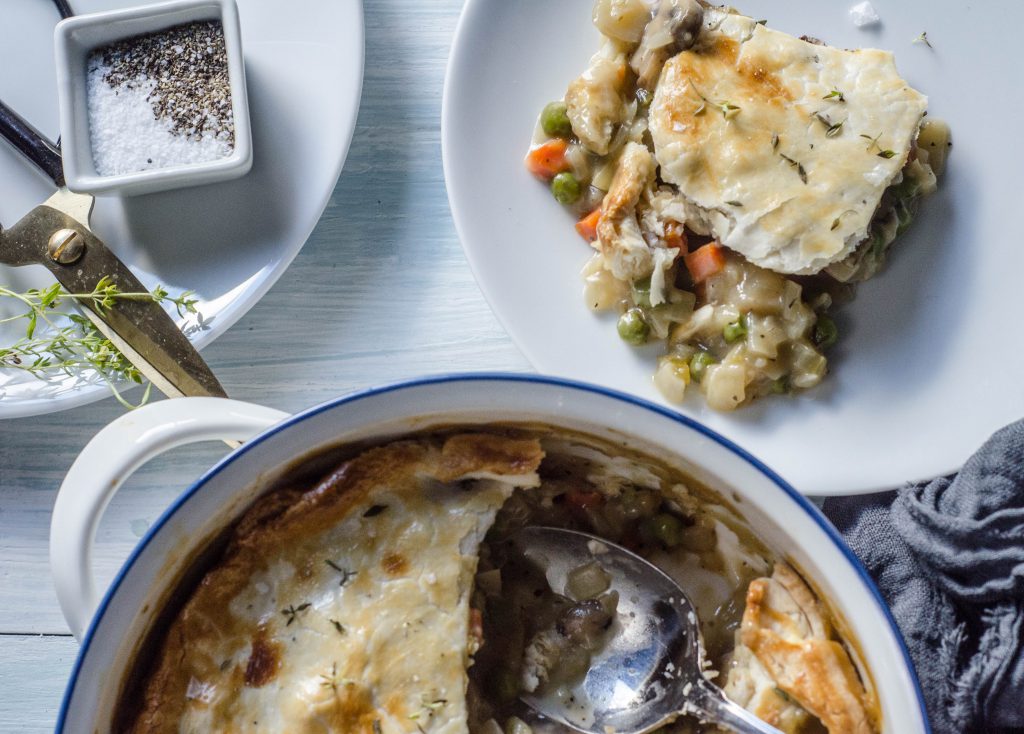 I only use a top crust for this Veggie Pot Pie and as you can see from the photo the top crust is pretty basic. Someday, I aspire to be pie fancy like the crusts in this video.
How to Make Veggie Pot Pie
Heat oil in a large skillet or Dutch oven. Add onions, carrots, celery and sauté until tender 5-7 minutes.

Add mushrooms and garlic and continue cooking for 5 more minutes.

Sprinkle flour over vegetables and stir until the flour is incorporated. Slowly add almond milk and veggie broth. Stir until the broth begins to thicken.

Add soy sauce, miso paste (if using), Italian seasoning, salt, pepper, and peas.

Pour pot pie filling into an oven-safe baking dish. Lay pie crust on pot pie filling. Trim edge of pie crust so that it is about 1.5" wider than diameter of baking dish.

Fold pie crust edge and crimp all around the edge of the pot pie. Cut slits into pie crust to let steam escape.

Brush pie crust with egg wash and bake until the crust is golden brown.

Optional: Remove pot pie from oven and brush crust with a little more egg wash. Then, sprinkle with sea salt and fresh thyme leaves. Bake for 3 more minutes.