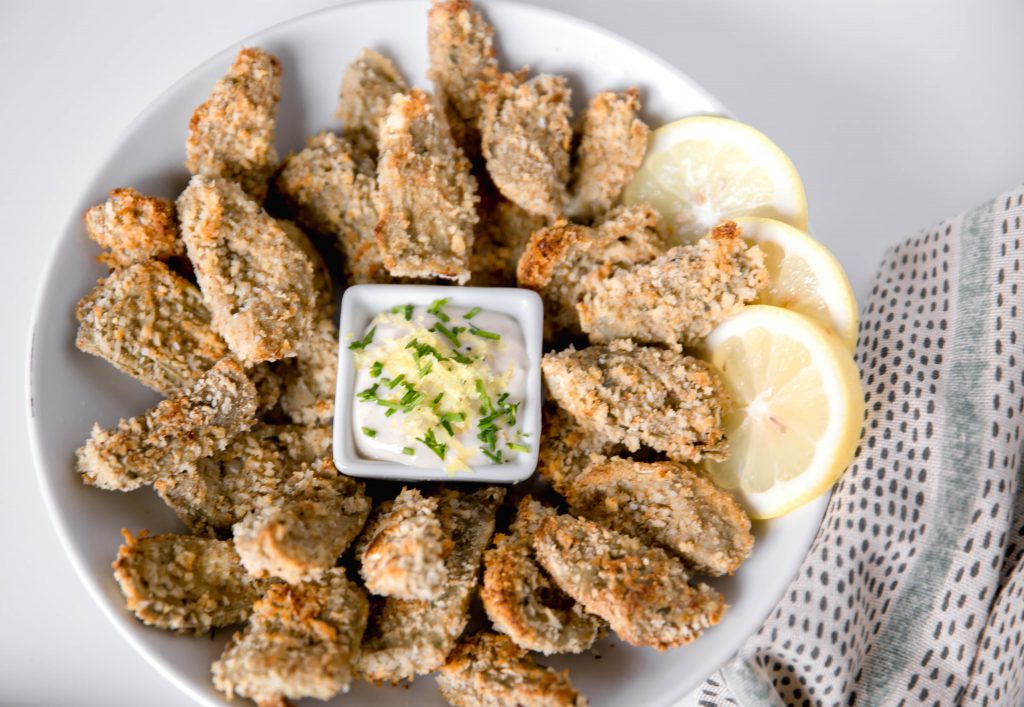 Artichokes have always been part of my family's holiday traditions. As long as I can remember, my Grandparents would fly into town for Thanksgiving and my Grandmother would always make stuffed artichokes. Whole artichokes were 'stuffed' with breadcrumbs, parmesan cheese, and seasoning then steamed for 45 minutes. So, these crispy artichoke hearts with lemon aioli are a nod to her and my family's Italian ancestry. Equally as delicious but much quicker to prepare and cost effective because you use frozen artichoke hearts instead of fresh whole artichokes.
Don't get me wrong, I love whole artichokes and still cook them from time to time but I have fallen for this preparation of crispy artichoke hearts with lemon aioli as one of my go to appetizers. Another thing that I love about this recipe is that you can keep all the ingredients on hand fairly easily so no running to the store at the last minute because your friends are doing a pop in this evening for a drink. Doesn't that sound good?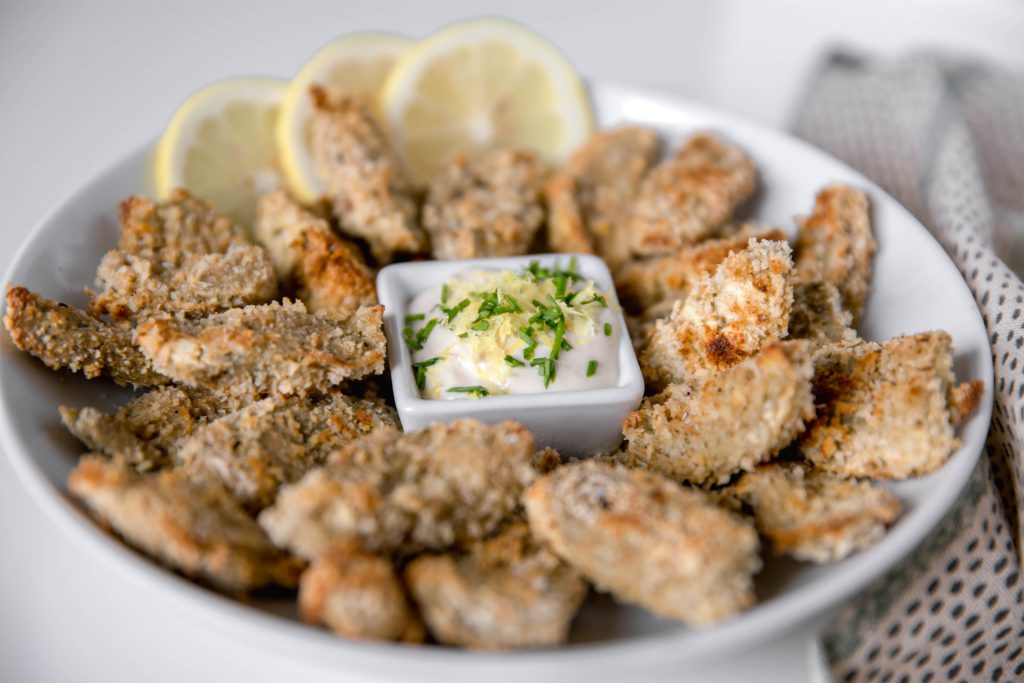 But first, I want to talk for a minute about growing artichokes in your garden. Have you grown them? Have you seen them growing in someone else's garden? One of my friends had a neighbor who had them in her garden and they were rather magnificent. Check out the video below to see what they look like in the wild. Well, not the wild but not in the grocery store or Costco.
Okay, back to crispy artichoke hearts with lemon aioli. I keep a bag or two of artichoke hearts in my freezer all the time. With a simple egg wash, a dunk into bread crumbs, a quick bake in the oven, you can have an elegant appetizer ready in less than thirty minutes. Be sure to check out my recipe for Asparagus and Artichoke Frittata if you want more artichoke recipes.
You will also want a dipping sauce for these crispy bites. There are two sauces that I love to serve with crispy artichoke hearts. One is a lemon aioli which is luscious and a great companion for the artichokes. You can also serve them with marinara sauce which is a little bit lighter than aioli.
How to Make Crispy Artichoke Hearts with Lemon  Aioli
Whether you decide to dip in aioli or marinara sauce or both, let me know if you try these crispy artichoke hearts. You can be sure that I will be serving these up this holiday season.
Preheat oven to 400 degrees.

Line a plate with paper towels and place thawed artichoke hearts on the plate. Using another paper towel, press down on the artichoke hearts to remove moisture.

In a small bowl, combine panko, bread crumbs, salt, crushed red pepper flakes, and pepper.

In another small bowl, crack two eggs and gently break up yolks with a fork. Add 2 tablespoons of water to eggs and stir to incorporate.

Line a baking sheet with parchment paper. Set up your dipping station with the artichokes on the left, then the egg mixture, followed by the panko mixture and the prepared baking sheet on the right.

Dip each artichoke heart in the eggs, then the panko, and place on baking sheet. Repeat with all artichoke hearts.

Spray the breaded artichoke hearts with cooking spray before placing in preheated oven.

Bake for 18 minutes, turning the pan once halfway through cooking.

While the artichoke hearts are cooking, make dipping sauce by combining mayo, juice from half of a lemon, and Worcestershire sauce.

Stir to combine and garnish with lemon zest and chopped chives.

Remove artichoke hearts from oven when they are golden brown and serve with dipping sauce.