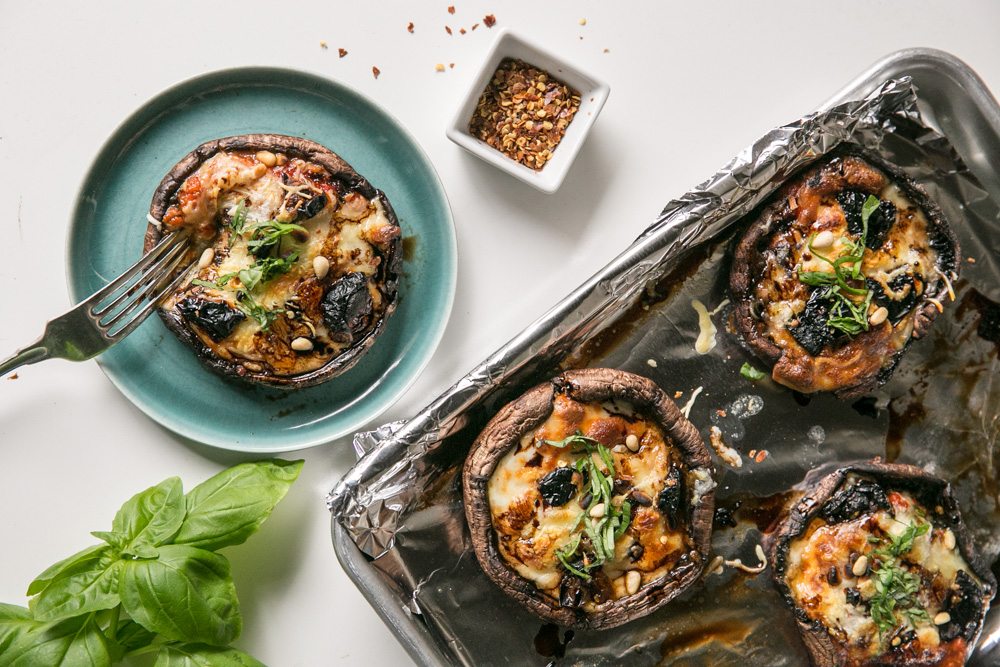 I love pizza. Let me be very clear, I could eat pizza every single day of my life. I am not necessarily proud of that fact but it is the truth. For me, there is no greater comfort than warm, melted cheese stretching from the plate to my mouth. Bring it on.
But honestly, sometimes I don't feel like messing around with dough. I am one messy cook, I get flour everywhere even if I am only rolling out store-bought dough. Enter Portobello mushrooms. They are perfect stand-ins for pizza crust. Mushrooms are hearty and meaty and their cup shape perfectly holds sauce, cheese, and any toppings that you enjoy.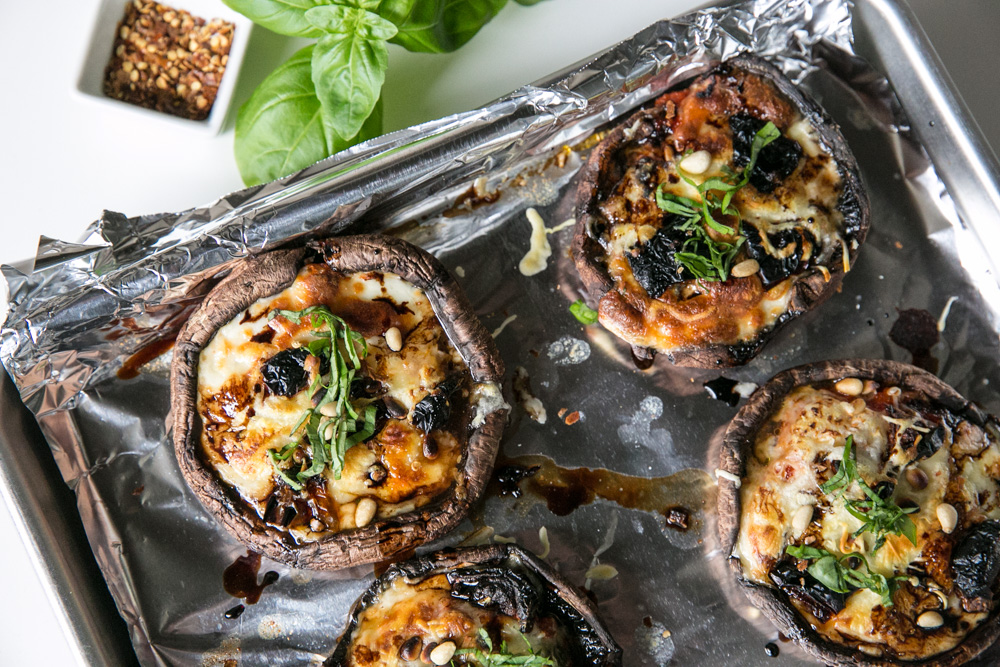 For a quick and easy weeknight dinner use jarred or canned tomato sauce. I use for mozzarella for its ability to melt into stringy gooeyness, provolone for its flavor, sand parmesan for its sharp bite. I like the combination of cheeses but you can skip the provolone and I still think you will be happy with the result.
For the toppings of this Portobello mushroom pizza, I love sun-dried tomatoes and pine nuts with a drizzle of balsamic vinegar, a pinch of crushed red pepper flakes, and ribbons of basil. But, you can swap out these toppings for anything that you prefer.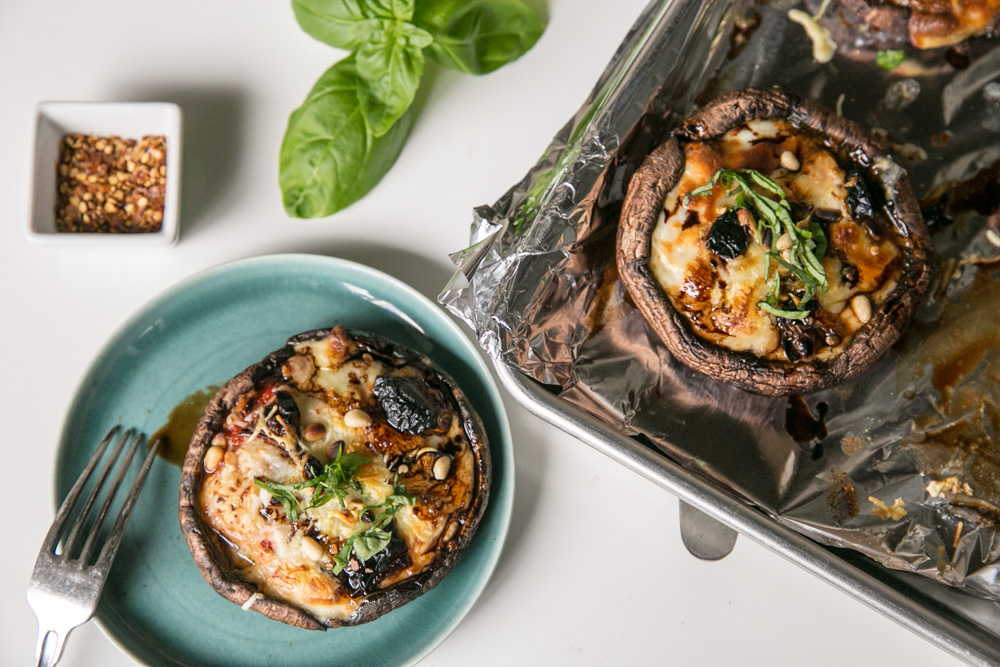 I also love olives and onions. Sometimes I use pesto for the sauce instead of marinara sauce. I have a stash of pesto in my freezer from last summer's bounty. I freeze the pesto in an ice cube trays. Make these your own with your favorite toppings or whatever you have on hand.
The secret to pump up the flavor of the Portobello mushrooms is brush them with a garlic butter mixture before you fill them with sauce and toppings and pop them in the oven. Trust me, it is delicious.
Add minced garlic to melted butter. Let sit for a few minutes for flavors to combine.

Remove mushroom stems and wash any dirt from mushroom caps.

Place foil on a baking sheet and spray with cooking spray.

Brush both sides of mushrooms caps with garlic butter and place on prepared baking sheet stem side up.

Place a slice of provolone into each cap folding cheese in on itself so it stays inside the cap. Add mozzarella, sun-dried tomatoes, and pine nuts into mushroom cap.

Place baking sheet in preheated oven and bake for 15 minutes.

While mushrooms bake, pour balsamic vinegar into a small saucepan and cook over a low heat until vinegar is reduced by half.

Check mushroom caps, the mushrooms should be soft and the cheese melted. Depending on the size of the mushrooms they may need to cook for another 5-10 minutes.

Remove mushrooms from oven and drizzle with reduced balsamic vinegar. To serve, garnish with basil and crushed red pepper.
Other mushroom recipes you may be interested in: