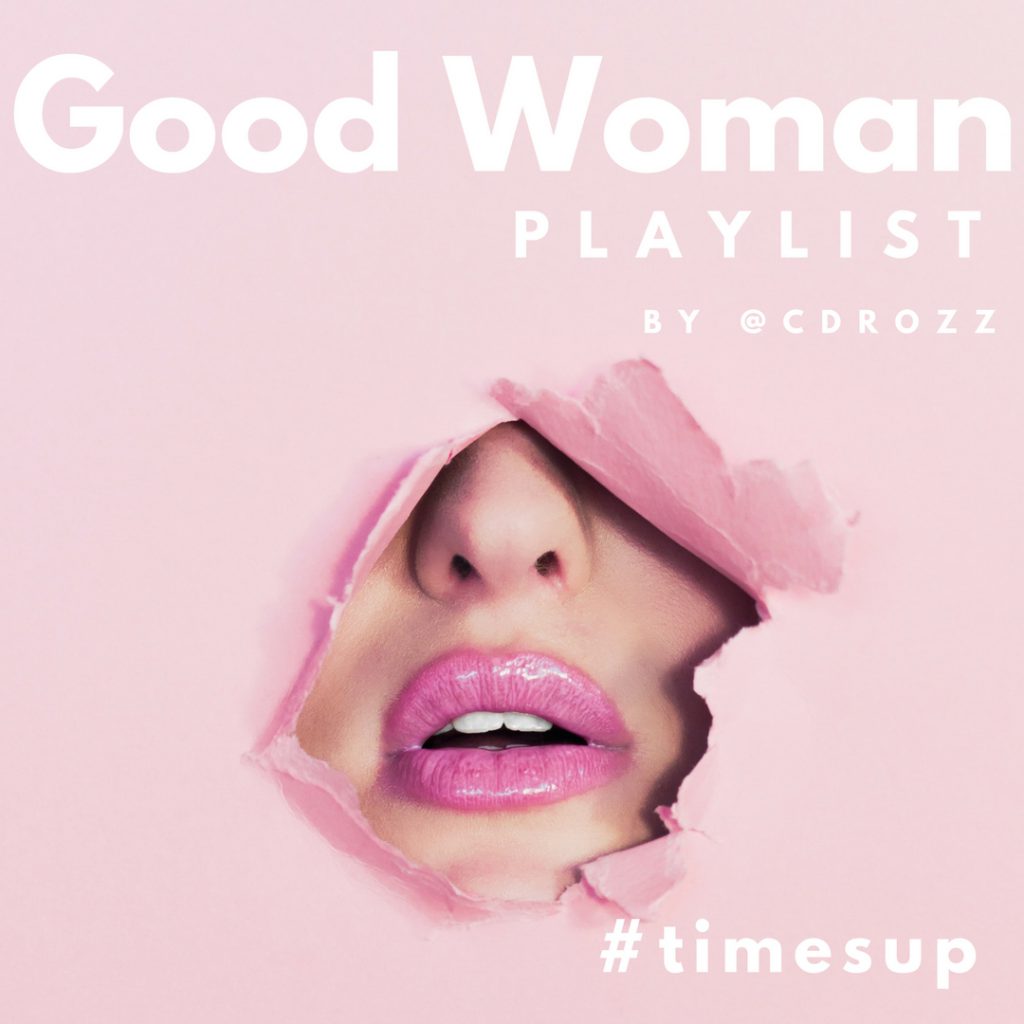 Here at Hello Fun Seekers we take music seriously. But, the playlist we share today is more serious than most of what we have shared on this site.
Today's playlist is dedicated to all the women who have stood up and told the truth about what happened to them. Truths that they have kept to themselves for a long time.
I want to commend my friend Courtney for compiling this playlist called Good Woman. She honors the rage and hope we feel as more instances of sexual misconduct come forward. To women, we hear you, we believe you, and we are here for you.
If you haven't heard, this week, former USA Gymnastics team doctor Larry Nassar is in court listening to impact testimony during criminal sentencing.  One hundred women who he abused over the last two decades are expected to testify. The CNN article following today's proceedings can be found here.
Here are Courtney's words and songs.
"…He didn't account for the fact that the scared little girls would become brave, fearless women who would turn the tables and see him rot in jail." Jacob Denhollander via Twitter (husband of gymnast Rachael Denhollander)
This playlist is a good one when you are feeling that combination of rage and pride and hope and more rage when you hear woman after woman coming forward to tell their stories of abuse by men in positions of power and the structures that kept them silent, and empowered their abusers for so long.
My current source of rage/pride/hope/rage centers around the biggest crime currently in sports history. Over 150 women and girls including Olympic and world champion athletes are coming forward with stories of decades long abuse that has been hidden and enabled within USA gymnastics and Michigan State University.
The Songs
The playlist starts out with the classic "Endangered Species" by Dianne Reeves, followed up by empowering anthems by Alicia Keys and Nicki Minaj, Sia, Janelle Monae, and Erykah Badu.
In addition to the anthems, there are songs that celebrate being tender, vulnerable, and sometimes broken like "Better Son/Daughter" by Rilo Kiley, "Tenderhearted" by Sara Watkins, "Jenny Lynn" by Katie Herzig, and "Good Woman" by Cat Power. These traits are often mistaken for weakness, but without which, there can be no real strength.
The playlist concludes with Brandi Carlile's new song "The Joke" in which she tells us she's seen how this ends, and the joke's on them, and Kesha's "Praying" which was inspired by her experience being abused by her producer at Sony.
This playlist helps me to remember there are far more heroes than villains in this story: Aly and Lynn Raisman, Rachael Denhollander, Maggie Nichols, McKayla Maroney, Lindsey Lemke, Kaylee Lorincz, Marcia Frederick, Gabby Douglas, Sarah Jantzi, etc.
It also reminds me of how grateful I am for all of the strong women in my life.
#timesup