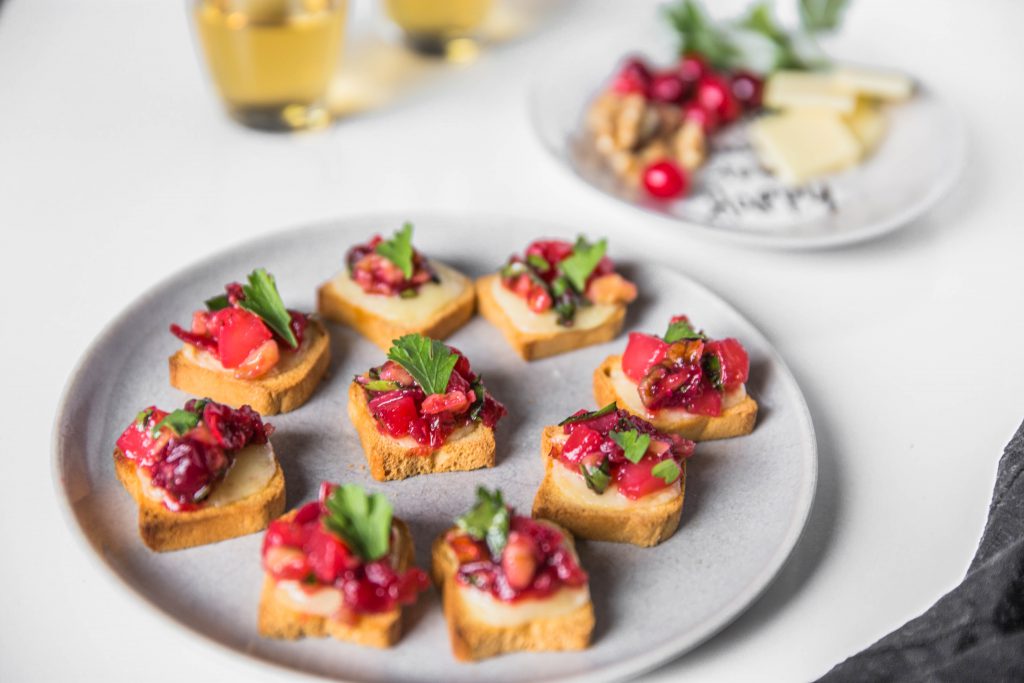 It isn't just the alliteration that I love about these Cheddar and Cranberry Chutney Crostini. I also love how you can transform a few simple ingredients into a festive and delicious bite. These crostini would be perfect when you have friends coming over for a drink or to accompany a pot of soup.
Let's start at the base. For the crostini you can both buy a baguette and make your own by slicing it up, brushing each slice with a little bit of olive oil on both sides, and seasoning with salt. To crisp up the slices, just pop the slices under the broiler or on a grill for a few minutes be sure to flip during cooking so that both sides are crisp.
Another option is to buy sliced, crisped cocktail toasts at the grocery store. These packages are usually found near the deli section. They are great to have in your pantry and can be topped so many different ways for easy appetizers.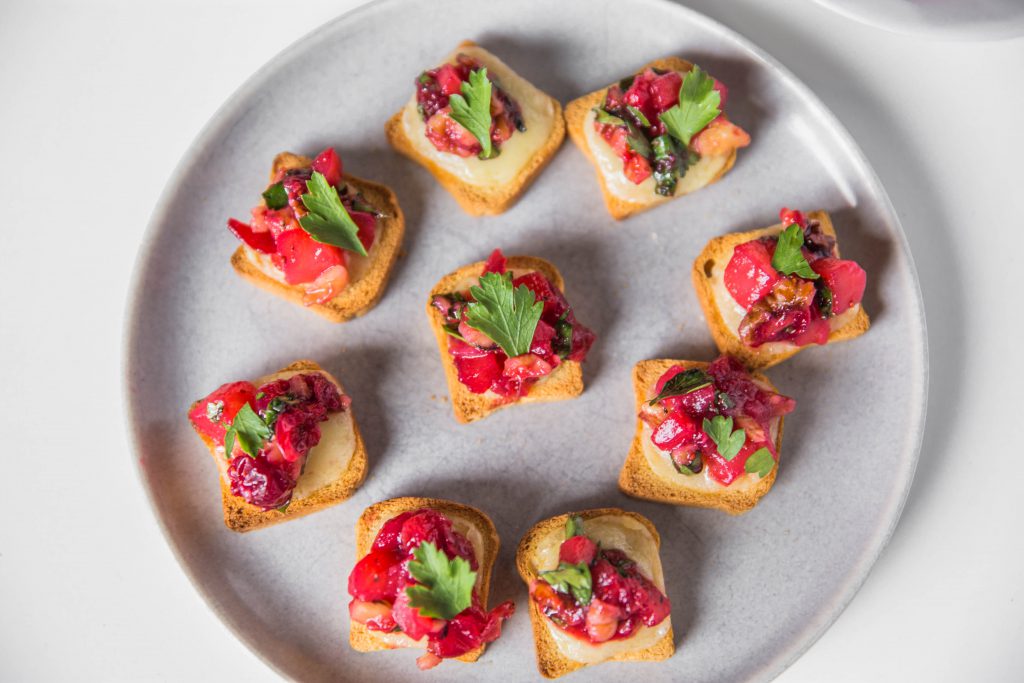 Once you've decided on your crostini base your next choice will be to consider the cheese.  I know it says cheddar in the title but there are so many things to think about! Firstly, do you like mild, medium, or sharp cheddar? I love sharp cheddar and think it pairs well with the cranberry chutney. But, if you prefer mild then by all means, go with mild cheddar. I used white cheddar when I took these photographs because I thought it would look pretty but yellow cheddar is perfectly fine.
Now to the fun part! Chutney. I am not going to lie. I love chutney. I always have some at the ready to add to a cheese plate or add some zing to grains or rice side dishes. Chutney is easily made by combining your ingredients (typically, fruit, nuts, and spices) into a small saucepan and simmering until the fruit softens and the mixture of flavors comes together. In this case, the cooking time on the chutney is about 15 minutes.
How to Make Cheddar Cranberry Chutney Crostini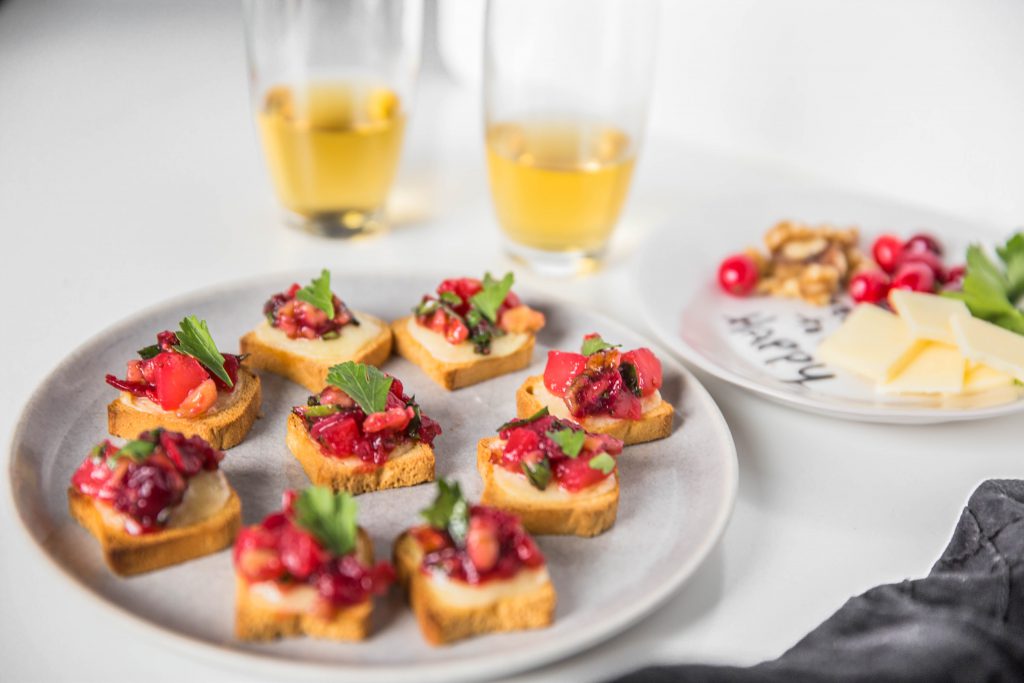 The last step is an assembly job. Line a baking sheet with parchment and place the crostini on the parchment. Add a slice of your delicious cheddar to the crostini and pop into the oven until the cheese melts. Remove from the oven and add a dollop of chutney to each crostini. You can finish it off with a bit of parsley (you can parsley your crostini a little less aggressively than I did if you wish).
Simmer the apple cider, pear, dried cranberries, crystallized ginger, thyme springs, and cider vinegar in small pot for 15 minutes.

Season with salt and pepper and let cool.

Stir in walnuts and parsley.

Line a baking sheet with parchment paper. Place the crostini on the baking sheet and top with a slice cheddar.

Bake until the cheese has melted. Top with chutney. Garnish with additional parsley.
Some other appetizer recipes that you might want to check out: