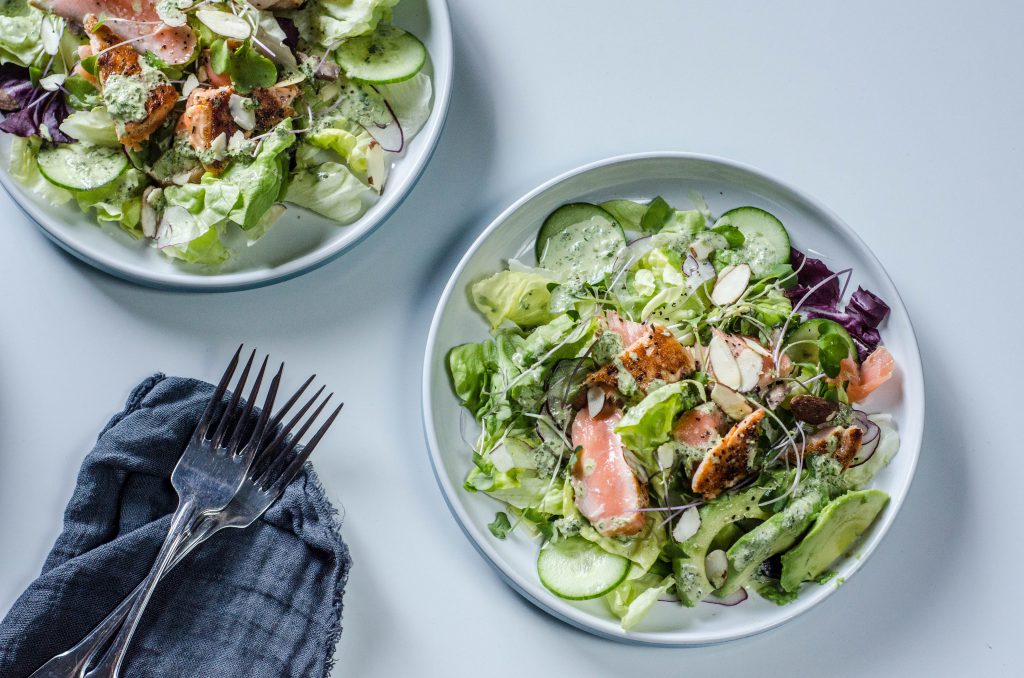 There is nothing like a plate of salmon and greens that just makes you feel healthier for eating it. I sometimes feel as if I deserve a medal when I make this Salmon Salad with Avocado. We all know how important it is to increase the amount vegetables in our diets but did you know that salmon has its own set of health benefits? Just enter the search terms 'salmon' or 'omega-3' into Google Scholar to see how salmon can reduce inflammation, has anti-oxidants, improve the vascular system, among other benefits.
But we aren't here to talk about nutrition and health benefits. We are here to talk about deliciousness and this salmon salad with avocado does not disappoint. I like to cook the salmon in a cast iron skillet. Check out my recipe for Pan-seared Salmon for details on the technique. Or, you can also cook the salmon outside on a BBQ. When I prepare salmon, I typically just season the fillet with salt and pepper to let the flavor of the fish shine through.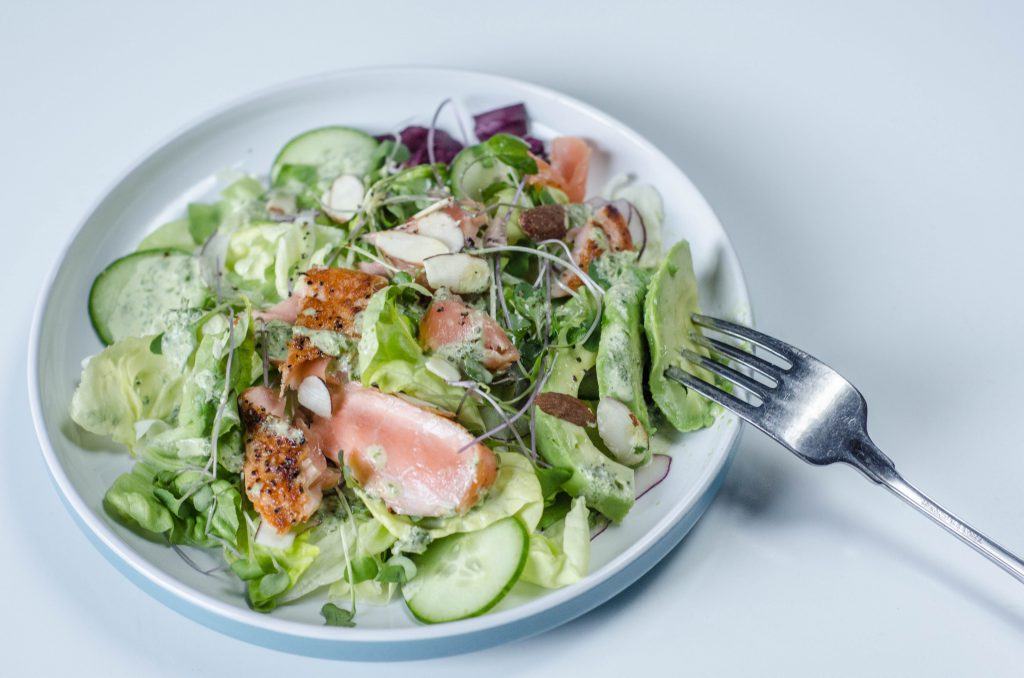 For the greens, I love the flavor and texture of a spring or mesclun mix. When I make a salad, I like to think about incorporating various flavors and textures. The avocado adds a rich creaminess to the dish. The cucumber and sprouts bring freshness to the recipe. The red onion provides a bite and almonds give the salad some crunch.
While salmon is the star of this dish, green goddess dressing is the leading lady. It is super easy to make and tastes so incredibly fresh when you make it at home. Use a mixture of herbs to maximize the taste of the green goddess dressing if you make it yourself. I love chives, parsley, and basil but use what you have. I typically use this recipe for green goddess dressing when I make salmon salad with avocado but you can use whatever dressing you favor.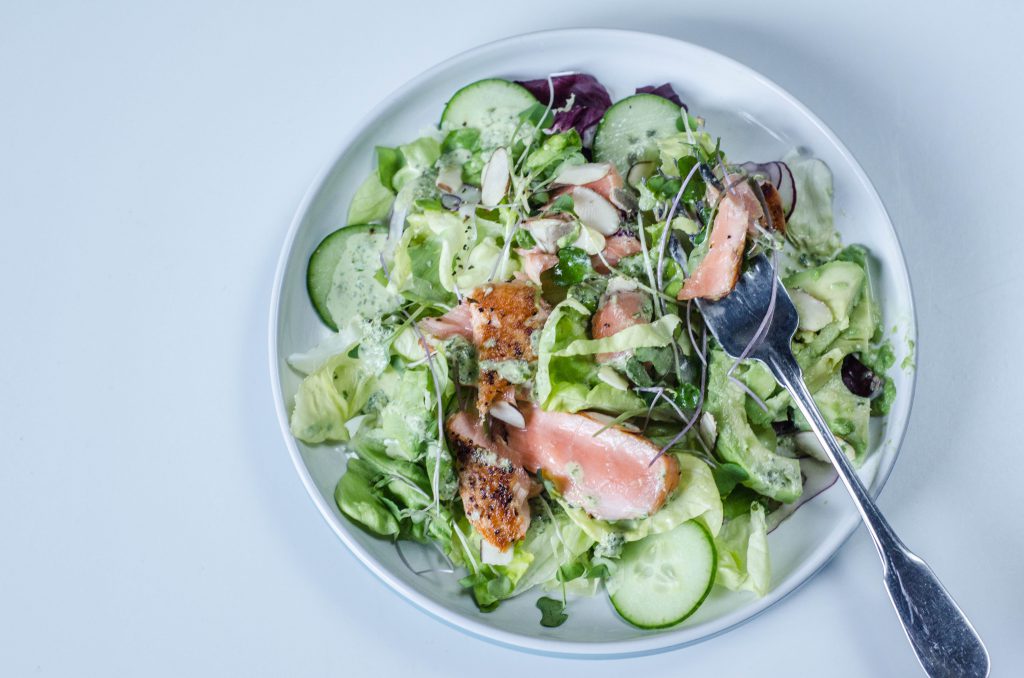 I would love to hear about what ingredients you like in your salmon salad. Let me know in the comments below. I am always on the hunt for inspiration.
How to Make Salmon Salad with Avocado
Preheat grill or grill pan to medium heat. For instructions on how to pan-sear the salmon instead, follow the link in the post above.

Rinse salmon and pat dry with a paper towel. Season with salt and pepper.

Cook salmon for five minutes or until cooked one-third of the way through. Time may vary depending on the thickness of the fillet.

Turn salmon and cook or other side until desired doneness. Remove from heat and let salmon rest.

Split the mixed greens between two plates. Add the cucumbers, avocado, and red onion.

Flake or break apart salmon and divide evenly on the two plates.

Top with sliced almonds and microgreens. Drizzle Green goddess dressing over salads.
Check out these other salmon recipes: