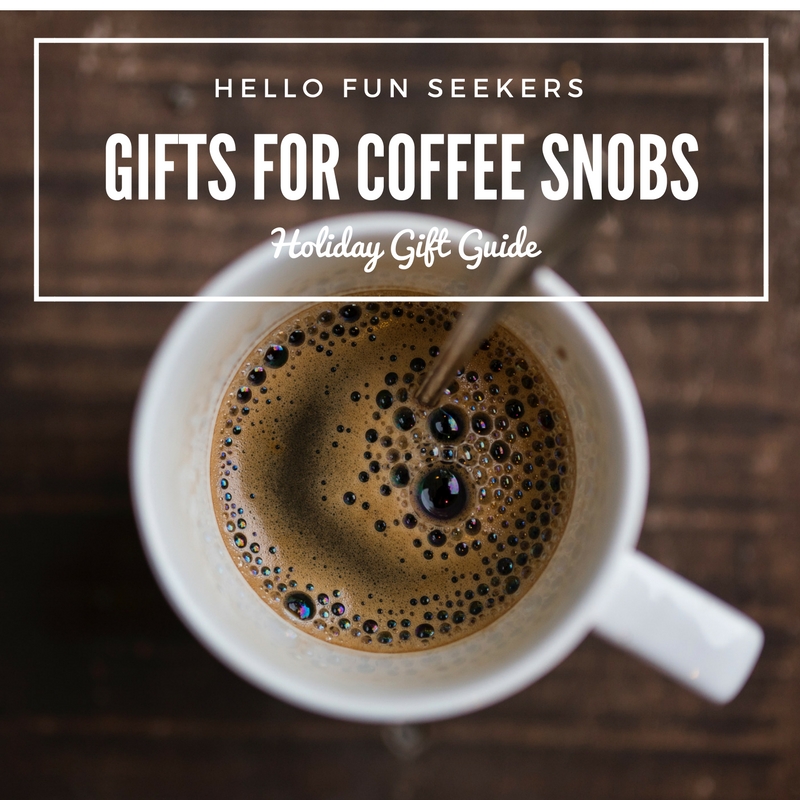 Hello friends! This post was written by my friend, Chris Millar, who is a coffee lover and was willing to share his expertise to assist us with holiday gift ideas for those hard to buy for coffee snobs. Enjoy!
---
If you're considering a coffee gift for someone, they likely fall into one of two categories; coffee appreciator or coffee snob. In each case, the trick is to learn about the recipient and their coffee habits. Why do they like coffee? Is it the caffeine? Is it the taste? Is it the ritual? How do they drink coffee? Keurig? Starbucks? Third wave café?
The coffee appreciator could benefit from almost everything on this list, while the coffee snob can be a much more challenging recipient of coffee-related gifts. The clearest path to success is to help augment their existing brewing process at home with good gear that works everywhere… at the office, traveling, camping, etc.
The Brewer
Everyone knows a French press will brew a better cup than Mr. Coffee. That's fine, but most French presses are prone to breakage (I'm looking at you Bodum) and awful to clean up. Vacuum sealed water containers are all the rage these days, but this concept hasn't filtered down to most coffee gadgets.
French Press
Thermos Vacuum Insulated Coffee Press
The best pure French press money can buy. It stays warm and won't break due to its vacuum sealed construction.
Ideal recipient: Anyone with a glass French press, no press, or want an amazing secondary / travel brewer.
Size: 34oz
Price: $32
Press Plus
All the advantages of French press, and none of the dis-advantages. This will produce a cleaner cup than French press. It has a smaller serving size and upgraded looks.

Ideal recipient: The person who likes the idea of French press, but doesn't like the downsides.
Size: 18oz
Price: $100
Quirky Press
The AeroPress is a little quirky, but can produce an incredible cup of coffee. It excels at making bad coffee taste decent due to its low brewing temperature.
Note: This advertises itself as an espresso maker. Without getting into the science, it is not.
Ideal recipient: Someone who wants a no-frills great cup of coffee and despises the clean-up of French press.
Size: 8oz
Price: $30
Siphon
Hario Technica 5-Cup Coffee Syphon
The absolute fussiest way to make coffee. This will bring out the very best from a coffee.
Ideal recipient: The snob who has everything (but not this).
Size: 20oz
Price: $70
The Grinder
Grinding just before brewing is a critical step in great coffee making. This can be compared to buying pre-ground black pepper vs fresh ground black pepper. Most grinders are actually choppers, and they pulverize coffee to create a bitter cup. A good ceramic burr grinder produces an even grind and can be found at shockingly affordable prices.
Manual
If it plugs into a wall, it won't be better than this until you get into the $150 range. This is not only one of the best grinders around, but it's also hand powered so it's amazing for camping. I love the idea of getting this for someone who may have a lesser electric grinder at home, but may want that really good cup on the weekend with just a little bit more work.
Ideal recipient: Someone who never wants to compromise even while on the go. Someone who needs a second good grinder. Someone who loves the ritual of making coffee.
Price: $14.99
Plug In
The Encore is consistently ranked the best value in high-end grinders. It's got everything one would need, and nothing they don't; ceramic burrs, timer, and proven longevity.
Ideal recipient: Someone who's starting to flirt with the idea of coffee better than bulk Costco coffee.
Price: $140.00
Espresso
The Vario is the gold standard of home grinders. Even the Encore above will struggle with producing a grind fine enough for espresso. This can do it all.
Ideal recipient: Someone who plans on going off the deep end into the high end coffee world.
Price: $480.00
The Coffee
Buying coffee for a coffee snob should be done with extreme caution. It's like trying to pick out knives for a cook. It's well-intentioned, but can end up being thrown away or never used. If you're thinking of grinding before giving, skip this section completely. No one wants (or should want) pre-ground coffee.
Entry Level
Winco Single Origin Organic Light Roast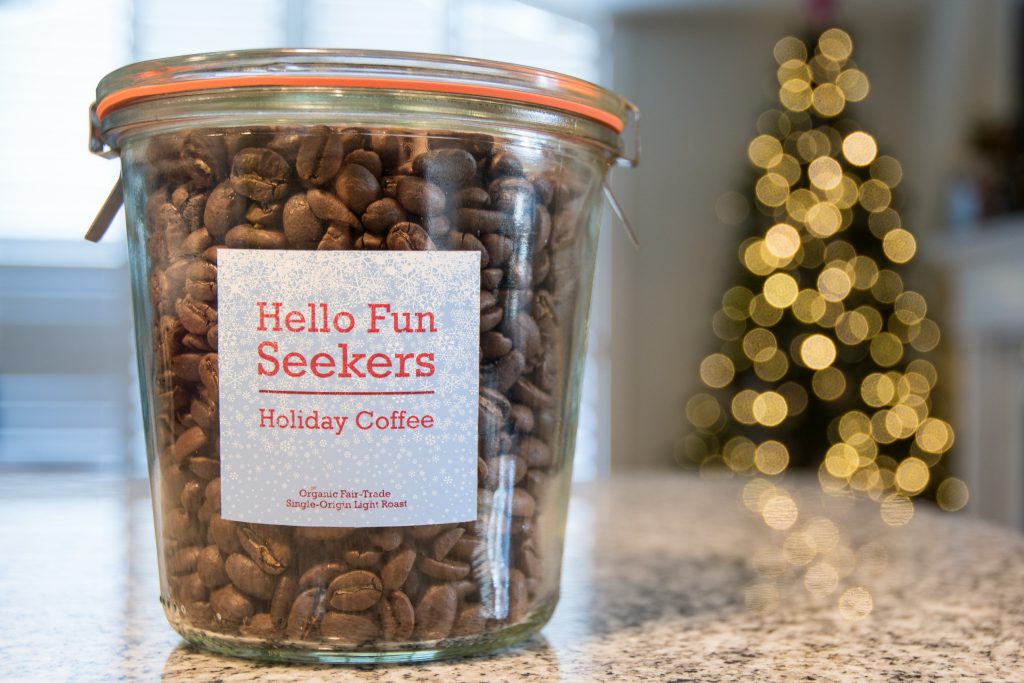 If you're lucky enough to live in the Pacific Northwest, you can get it locally. You can order online if you're not. Make your own container (think Mason jar + label), and throw this stuff out like candy to your closest friends and family.
Ideal recipient: The Costco bulk coffee lover. The caffeine lover. Someone who could use a change of pace from their normal coffee routine.
Price: $6 / LB
Next Level
Blue Bottle Coffee Subscription
It's a small investment, but a 3 month coffee subscription shows someone you love them.
Ideal recipient: Someone who will appreciate nice coffee, but isn't too snobby.
Price: $15 / LB per month
Ultimate
Heart Roaster Coffee Subscription
The pinnacle of coffee subscriptions. Even the most discerning coffee drinker will appreciate this coffee coming into their house regularly.
Ideal recipient: Someone you want to make love to.
Price: $23.50 / LB per month
---
Thanks so much, Chris! I have added a few of these items to my holiday wish list this year. Coffee lovers, what are your favorite coffee related gifts to give or receive?
Note: This post contains affiliate links.