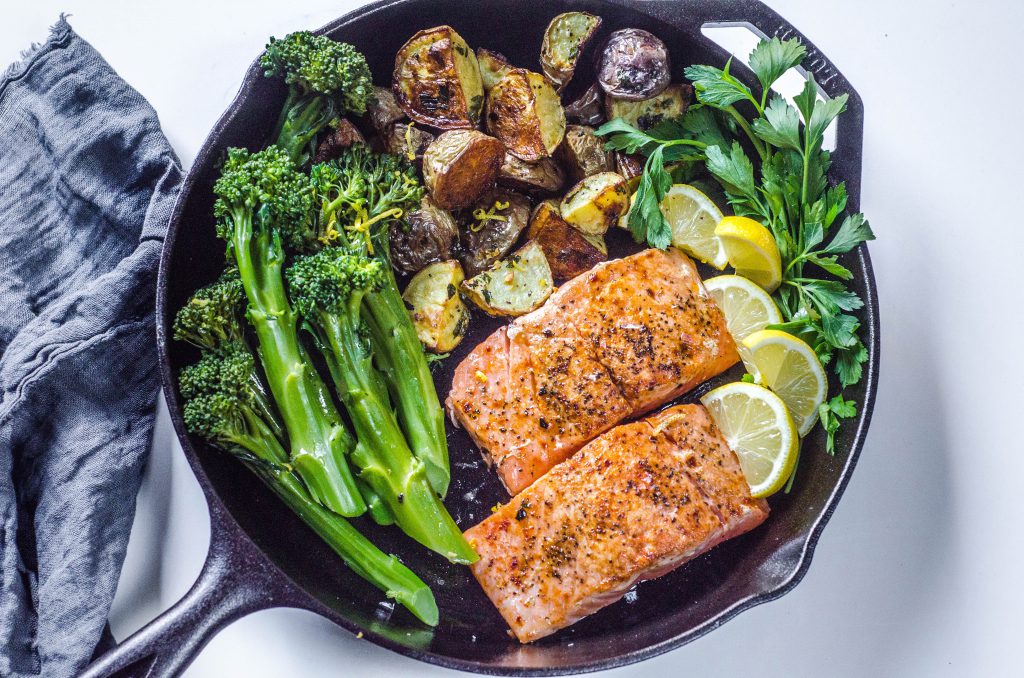 The last quarter of the year always means decadence, celebration, parties, events, and on and on. While I enjoy it immensely, sometimes you just need to take it all down a notch and do your body a favor. So, I like to have some easy-to-prepare, healthy recipes in my back pocket for times when all the abundance is too much.
Salmon fillets perfectly fit the bill for those times. One of my favorite techniques for cooking salmon is to pan-sear it in a cast iron pan. The technique is simple and results in a picture-perfect sear on the fish. There are just a few key steps to successfully searing salmon.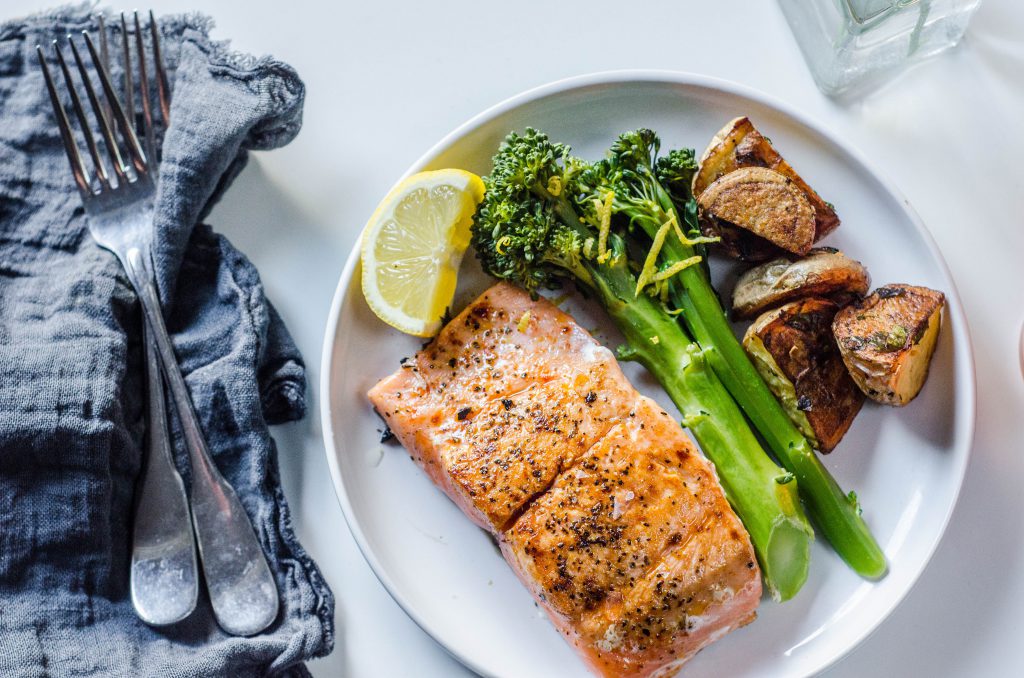 First, you want to pat dry both sides of the salmon, moisture is the enemy of a good sear. Secondly, heat a neutral oil such as vegetable oil or avocado oil in a cast iron skillet until the oil shimmers. I used to feel intimidated by the idea of using a cast iron skillet. There's the seasoning of the pan, the no soap cleaning, and oiling it after use. It seemed to be more bother than it was worth for me. But, my sweetie changed my mind about cast iron and showed me the ropes. Now, I love cooking in it.
Here is a short video from Bon Appetite's Test Kitchen which shows how to care for cast iron.
The last step for a perfect pan-sear is to place the fish in the hot oil and use a flexible spatula to press the fish down for 10 seconds. The fish will start to curl when it hits the hot pan. You want to make sure the whole surface stays in contact with the pan. That is what ensures a nice sear.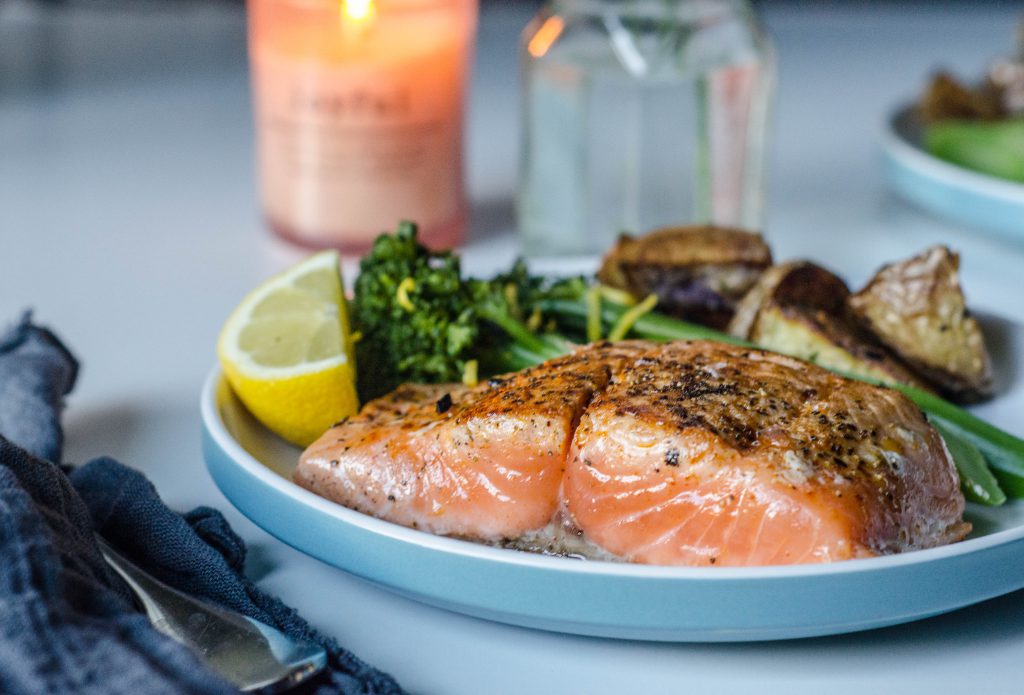 To accompany pan-seared salmon, I choose whatever veggies are in season.  In the fall and winter, I like to steam broccoli or broccolini topped with a splash of lemon. In the spring, asparagus is a lovely accompaniment and during the summer I will use green beans or squash. I often will oven-roast potatoes to round out the meal.
Rinse salmon fillets and pat dry with paper towels to remove moisture from the surface of the fish.

Season both sides of the fish with salt, pepper, and chili powder.

In a cast iron or Dutch oven pan, heat oil over medium heat until shimmering.

Place one filet into the skillet, skin side down, and press with a flexible spatula for 10 seconds to get a good sear. Repeat with other piece of salmon.

Cook salmon over medium heat 5-7 minutes until it is cooked most of the way through. Cooking time may vary depending on the thickness of your fish.

Then flip the salmon over and cook for an additional minute on the other side.

Serving suggestion: Serve with steamed broccoli or broccolini and oven-roasted potatoes.