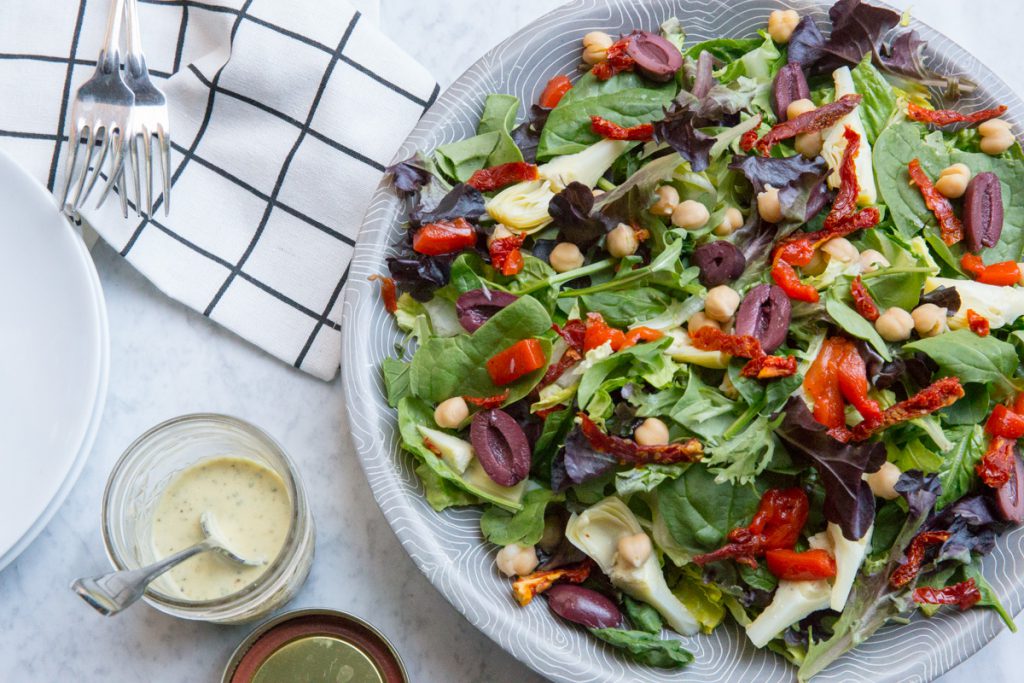 The dog days of summer mean salads for days. The weather is hot but this Italian Chopped Salad is cool, crisp, and delicious. When the temperatures soar I find myself craving cooling raw foods and not wanting to spend much time in the kitchen. Who can be bothered heating up the oven, clicking on a burner or even standing by a hot BBQ grill? On many summer days, I can't.
There is no cooking involved in this Italian Chopped Salad. It only requires a bit of chopping and assembling. You can even prep the salad ingredients and dressing ahead of time. Then, you just need to take a few minutes to assemble the salad. Viola! Dinner is served.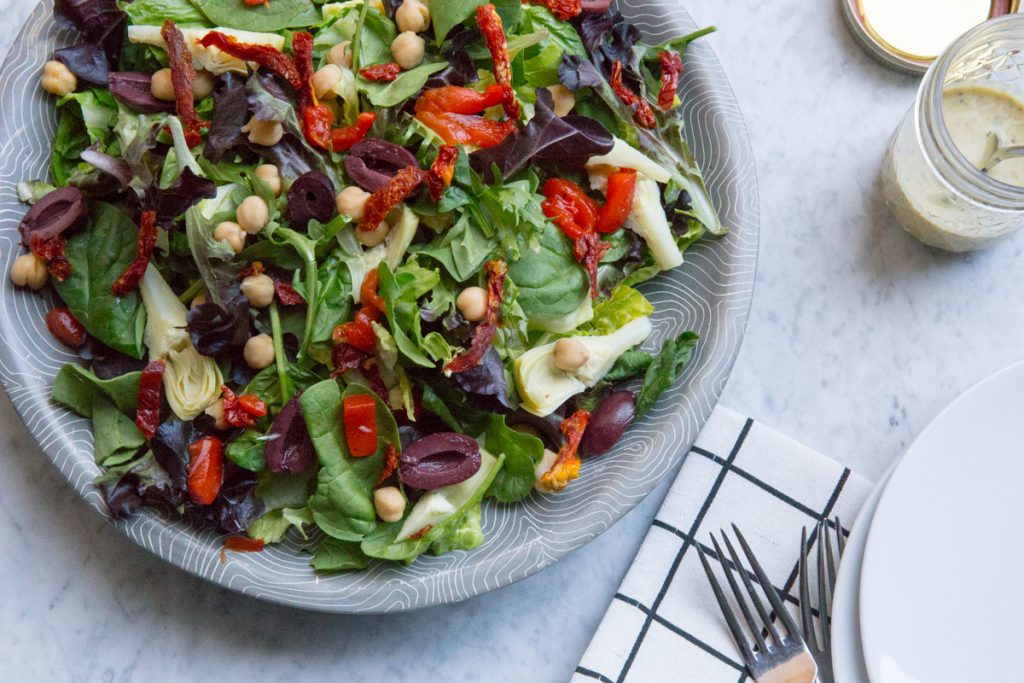 How to Make an Italian Chopped Salad
The steps necessary to make an Italian Chopped Salad are combine crisp Romaine lettuce with a few handfuls of colorful spring mix salad greens for a beautiful base.
For the chopped part of the salad, rinse and drain a can of artichoke hearts and then halve or quarter them depending on their size. You want to have bite-size pieces. No awkward large pieces! For the roasted red pepper, I cut it once around the equator (horizontally around the middle) and then into thin strips.
Halve the olives. Be sure to use nice olives for this salad. Skip the canned olives. Kalamata olives are typically sold in glass jars and have better taste and texture than the canned counterparts. Drain and rinse the chickpeas and then toast the pine nuts.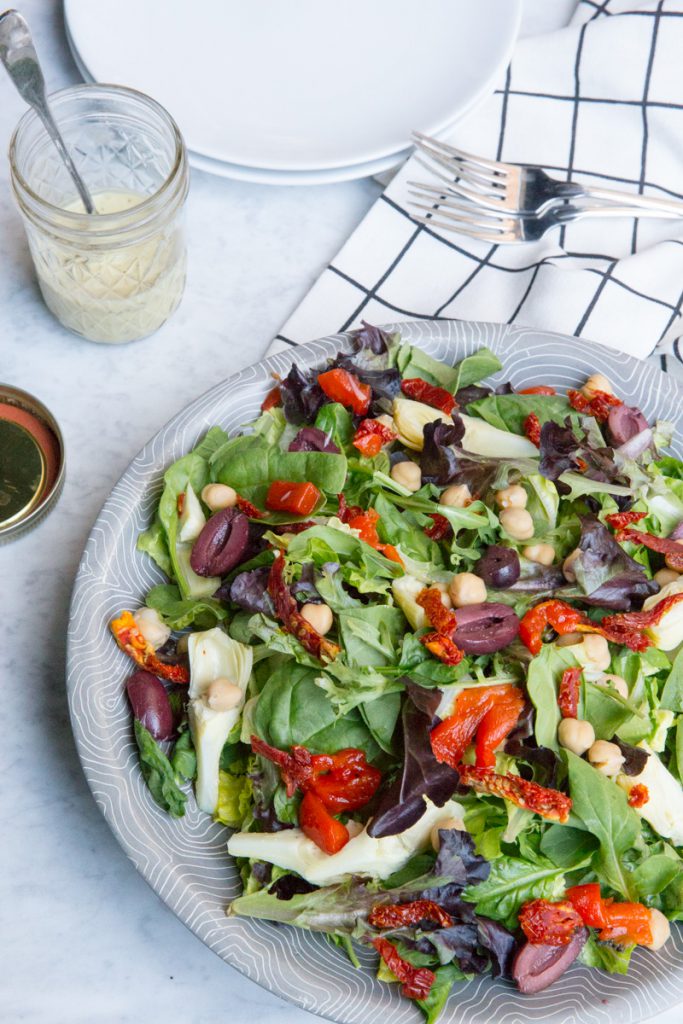 To make the dressing, in a small bowl or Mason jar, combine olive oil (or tahini if you are trying to reduce processed oils), mustard, apple cider vinegar, honey, Italian seasoning, salt, pepper, and garlic. Shake or whisk to combine.
I like to serve the Italian Chopped Salad on a large platter or bowl. Then, layer the greens, artichoke hearts, roasted red pepper, olives, and chickpeas, toss salad with dressing and top with toasted pine nuts. I like my salads to be lightly dressed so add about half the dressing then toss. You can always add more but you can't take any out once you've poured it on!
Here are few other salads that you might enjoy