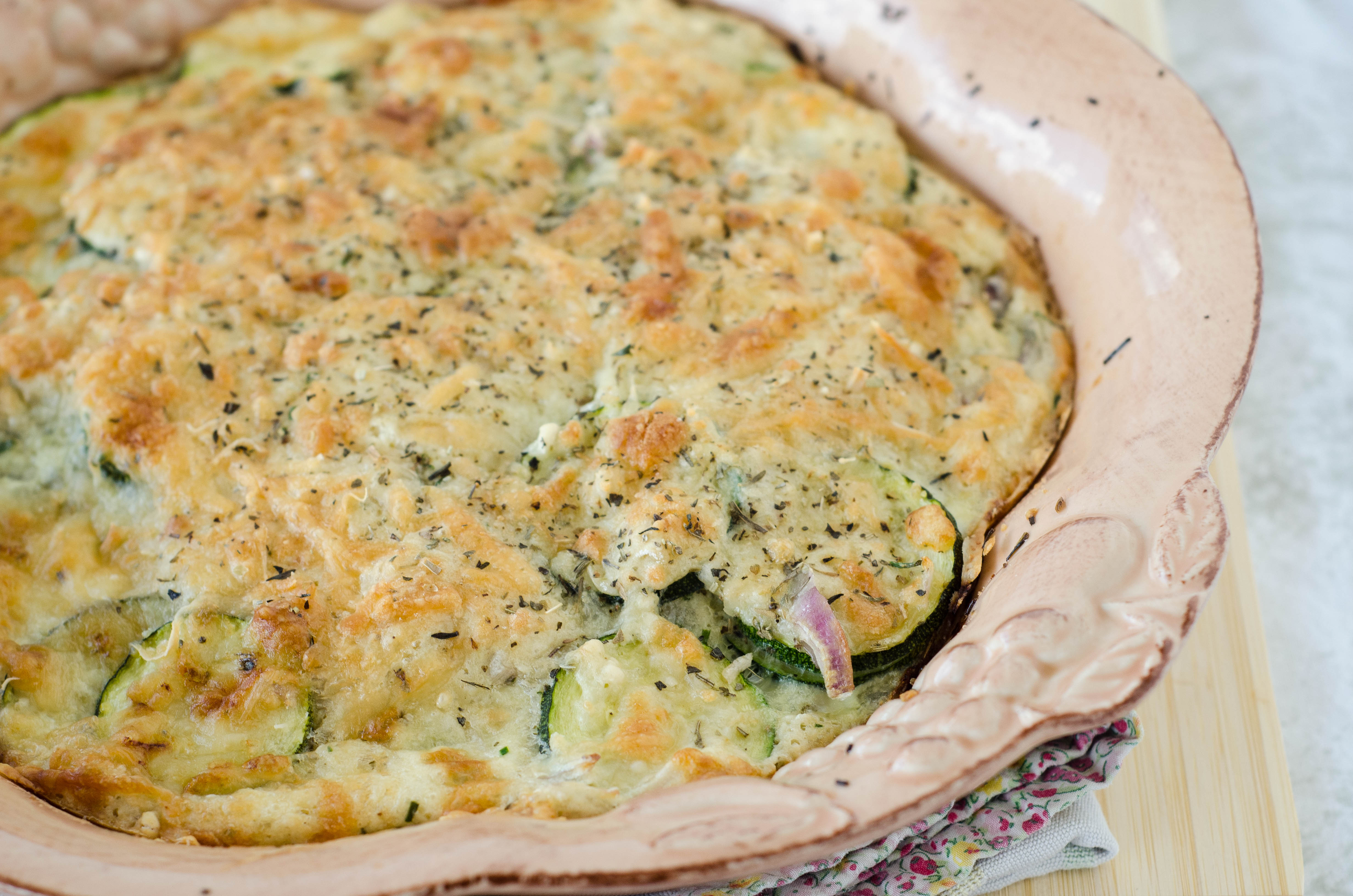 My grandmother and Great Aunt Mary used to make zucchini pie every summer. Zucchini pie is not quite a quiche but not really a frittata either. The recipe that they used called for Bisquick baking mix and ½ cup of oil.
It smelled great while it was baking and was also a great way to use up garden zucchini. It packs well for picnics, potlucks, or brown bag lunches. Served with crusty bread and a salad it can be a light supper.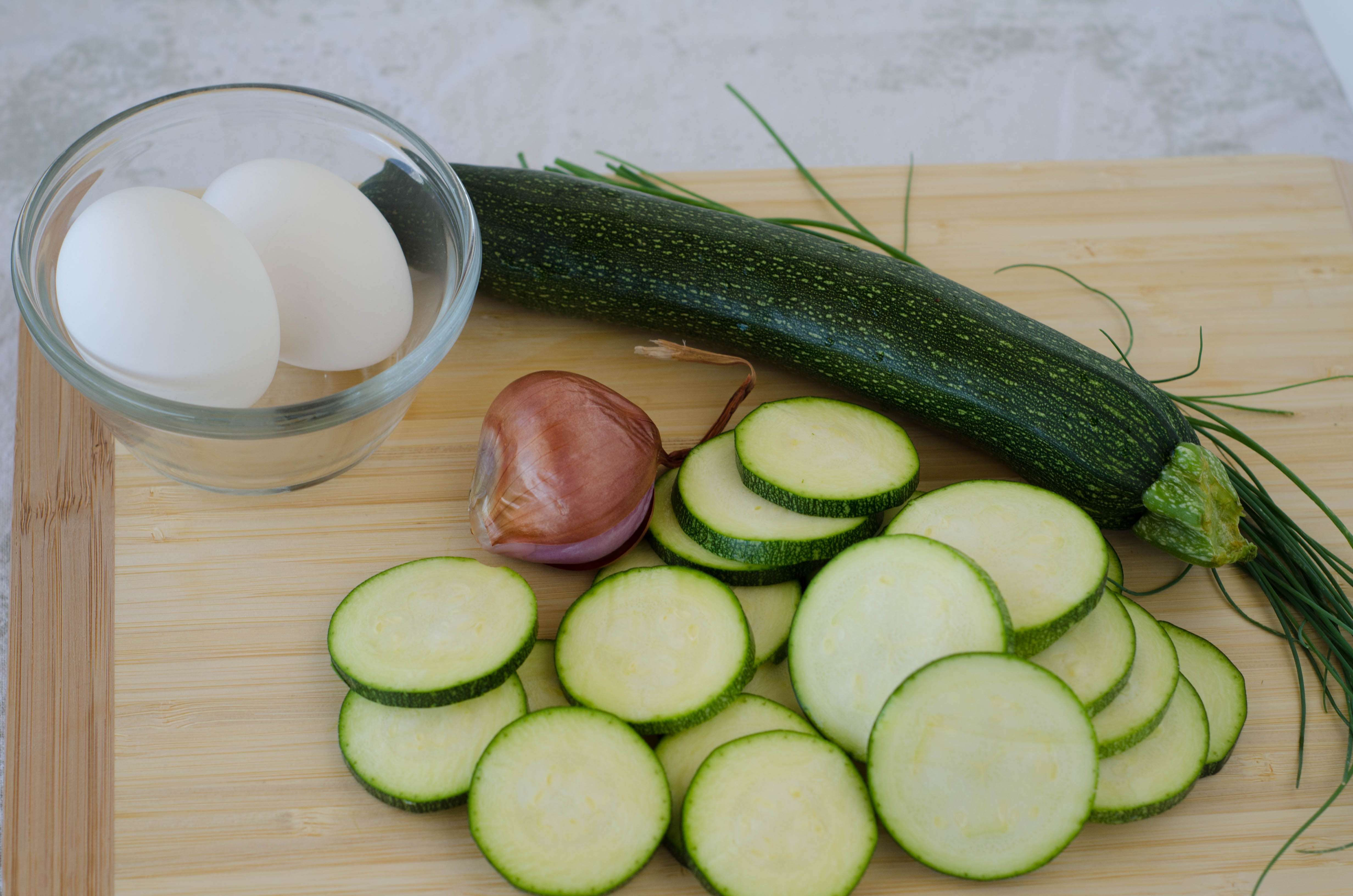 This recipe is mash up of the zucchini pie I remember from growing up but lightened up with inspiration from the Crust-less Summer Zucchini Pie recipe from the Skinnyaste blog. I prefer the zucchini sliced rather than shredded and use only Parmesan rather than a combination of mozzarella and Parmesan. Although, I am sure the combination of both cheeses would be delicious too.

Preheat oven to 400. Spray a pie pan with cooking spray. Place the zucchini, shallots, chives, Italian seasoning; most of the Parmesan cheese in a bowl (reserve a handful of cheese for sprinkling on top of the pie before putting in the oven).

In a small bowl combine flour, baking powder, almond milk, olive oil, eggs, and salt. Add to zucchini mixture, stir, and pour into pie pan. Sprinkle remaining Parmesan cheese on top. Bake for 25-30 minutes or until golden and a toothpick comes out clean. Can be served warm or at room temperature.