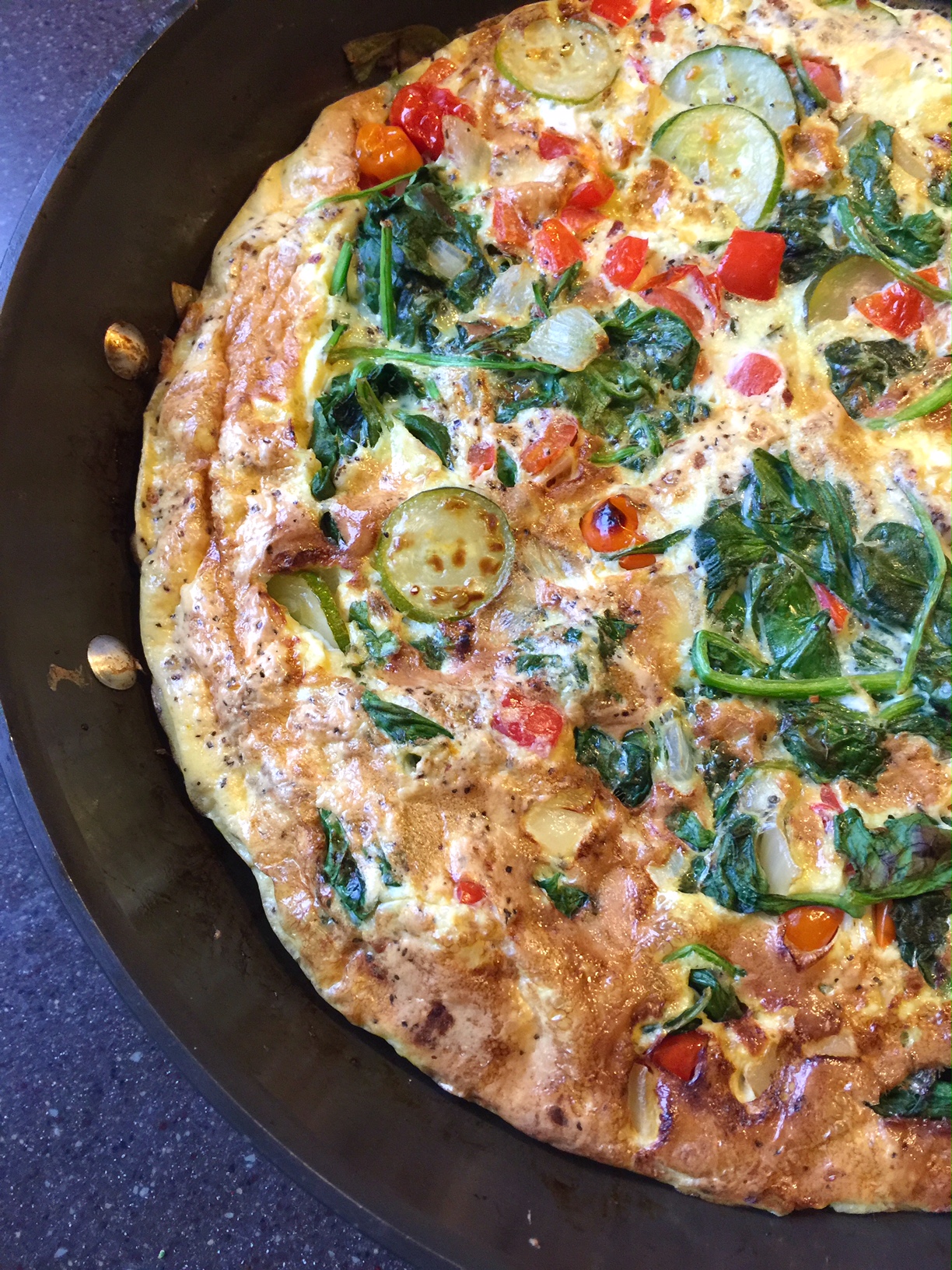 Don't you hate getting ready to leave town with a drawer full of veggies in the vegetable drawer of your fridge? Or, sometimes you have leftovers vegetables that you just can't face warming up again.
In these cases, I like to whip up a veggie frittata. Making a frittata is a workhorse skill in the kitchen that you will want to master. Frittatas can be served warm or cold. For breakfast or brunch, I would serve with fresh fruit and oven roasted potatoes. You can easily pair the frittata with a salad or soup and bread for a satisfying lunch or light supper.
Frittatas travel well for potlucks and make fabulous leftovers. Have I convinced you that you should start making frittatas? I hope so.

I have used leftover steamed broccoli, roasted cauliflower, and grilled asparagus in frittatas. You can also use mushrooms, potatoes, herbs, or whatever other vegetables you like in a frittata. This frittata will serve to 2-3 but if you need to feed more people just ask a few more eggs and use a larger skillet.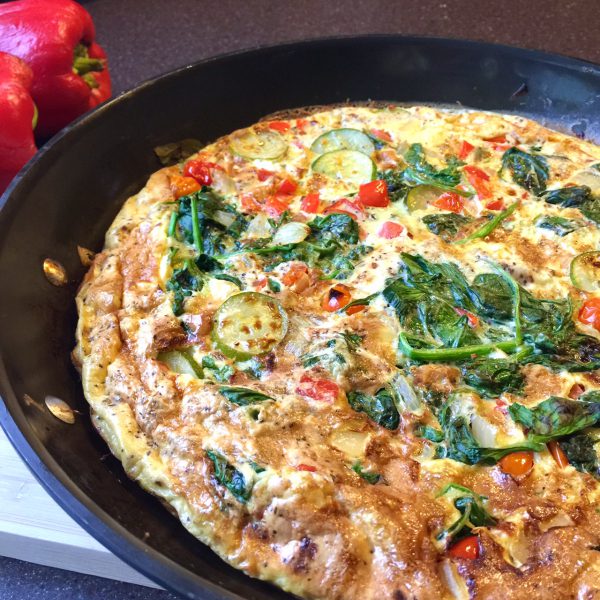 | | |
| --- | --- |
| | |
Sauté onion and red pepper in an 8 inch ovenproof skillet sprayed with cooking spray and 2 tsp of olive oil over medium heat until softened, about five minutes.

Add zucchini to sauté pan and cook for three more minutes. Then, add Italian seasoning, salt, and pepper and cook for another minute.

Add cherry tomatoes and cook for 1 minute and then add spinach and stir until wilted.

Beat 6 eggs in a bowl and season with another pinch of salt and pepper.

Pour eggs into skillet with veggies. Tilt pan so eggs are evenly distributed around pan.

While frittata is cooking. Preheat broiler.

Cook over medium heat until the bottom is set. You will see bubbles forming on the surface of the frittata.

Remove pan from heat and place under broiler. Watch closely while frittata is under the broil. Remove from boiler when top of frittata is golden and puffed up.