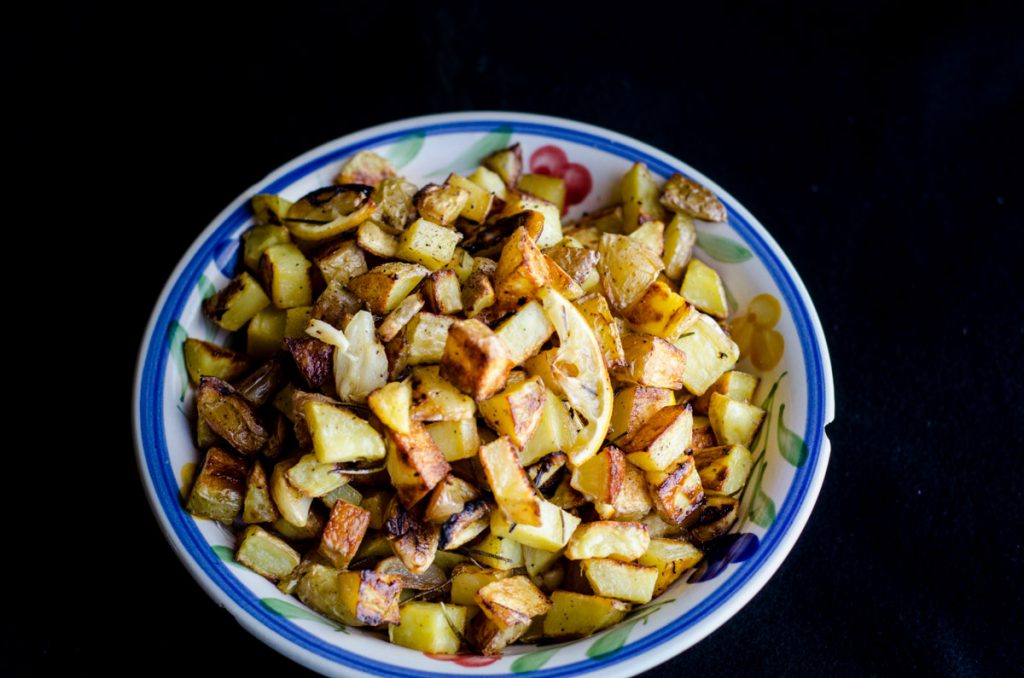 Perhaps it is my Irish roots or maybe it is just because potatoes are damn delicious, but either way, I love potatoes. And, as long as I have potatoes in the house, I know I can put a satisfying meal on the table in no time. You do not need me to enumerate all the amazing things that you can do with potatoes. Okay, I will anyway. I love them roasted, mashed, baked, fried, shredded, spiralized, scalloped, or hasselbacked.
As you can see in my previous posts for Roasted Carrot Hummus and Roasted Cauliflower with Tahini Sauce and Pomegranate Seeds, roasted vegetables are my absolute favorite. The roasting process brings out incredible flavor and texture in vegetables and these lemon roasted potatoes are delightful.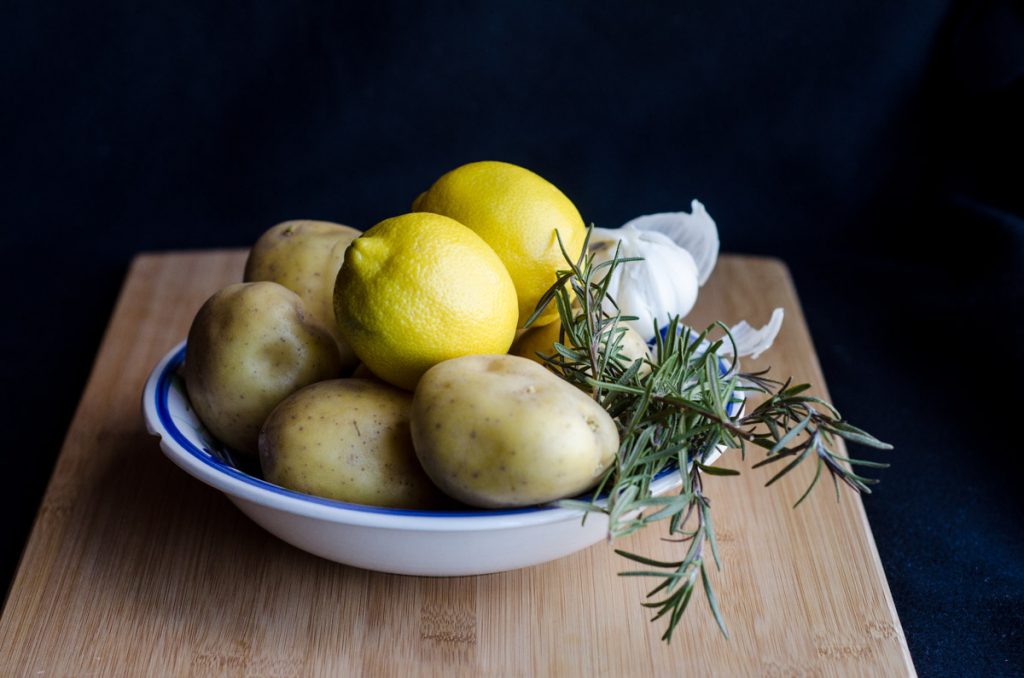 The potatoes in this Lemon Roasted Potatoes recipe get crispy and golden brown on the outside and stay tender on the inside. The flavor of the garlic and lemon mellows in the roasting process and actually develop a sweetness. I have added the chipotle chili powder and cayenne to balance the sweet with a little bit of heat. The rosemary adds an earthy fresh flavor. But, if rosemary isn't your thing, feel free to swap it out with some parsley but don't add it until the end of the cooking time.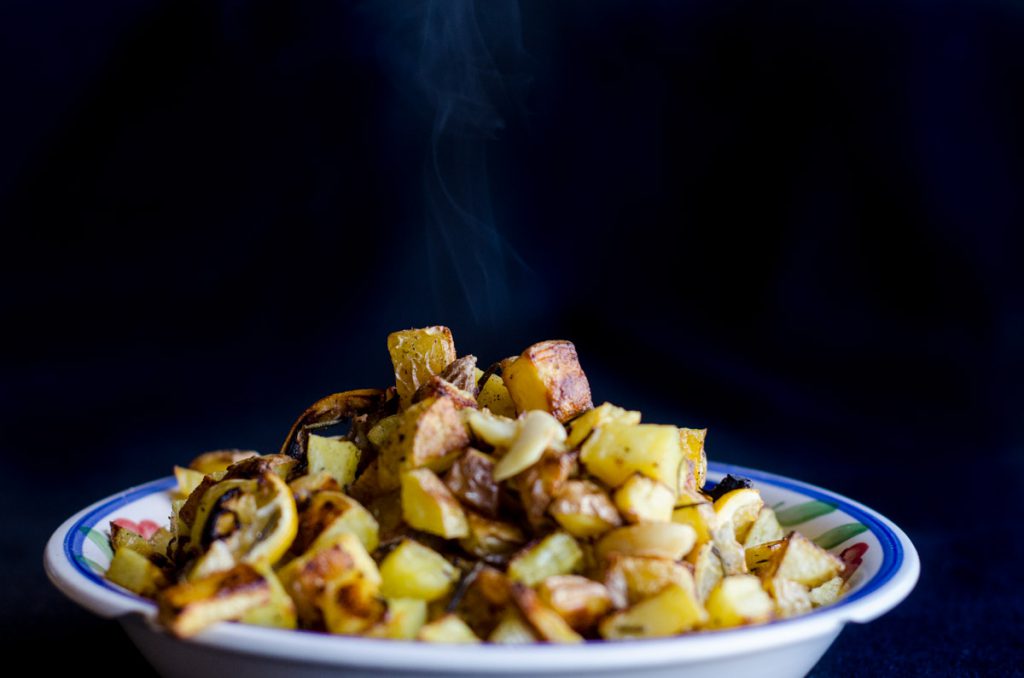 Lemon Roasted Potatoes are a lovely side dish to accompany any number of protein-filled main dishes. They would be a delicious side to salmon or chicken. On the other hand, if you are looking for a meatless menu idea, I think the potatoes would be delicious served alongside a Middle Eastern mezze platter of cut up veggies, pita wedges, hummus, and olives.
Alternatively, you could toss some asparagus spears in the oven while the potatoes are cooking. I would add them to the oven when you have about 20 minutes of cooking time left on the potatoes. Then, poach or fry an egg and serve on top of the potatoes. So good, right?
How to Make Lemon Roasted Potatoes
Preheat oven to 375 degrees

Place all ingredients on a baking sheet and combine until the potatoes are well coated with oil and seasonings.

Make sure ingredients are in a single layer before putting the baking sheet into the oven.

Roast the potatoes for a total cooking time of 50-60 minutes, stirring the mixture every 20 minutes, until the potatoes are deep golden brown.

Remove rosemary sprigs before serving.

Sprinkle with a little more salt to finish.
Note: a metal spatula works great for tossing the potatoes. This recipe was inspired by Ina Garten's Tuscan Roasted Potatoes from the Cooking for Jeffrey cookbook.