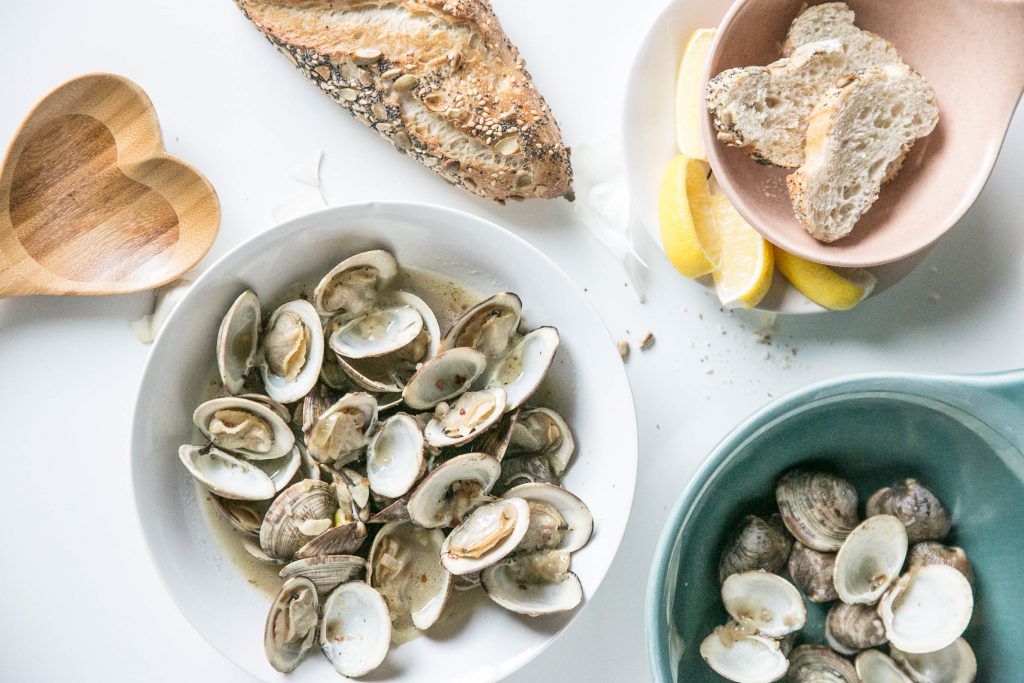 I used to feel intimidated by the thought of cooking clams. How do I store them once I get home? What do I need to do to prep them for cooking? It all seemed somewhat overwhelming. But, you know what they say, you should do one thing every day that scares you. I am so glad that one day I decided to face my fear and figure out how to cook clams. Boy, am I glad that I did because these Parmesan Garlic Clams are now part of my repertoire.
Besides fresh clams, the key to this type of preparation is having a flavorful broth to cook the clams in. In order to make Parmesan Garlic Clams, you will use butter, white wine, and broth as the base and shallot and garlic for flavor. A pinch of crushed red pepper flakes add a spicy note. But, a crucial part of this dish is having a crusty baguette available to soak up that delicious broth.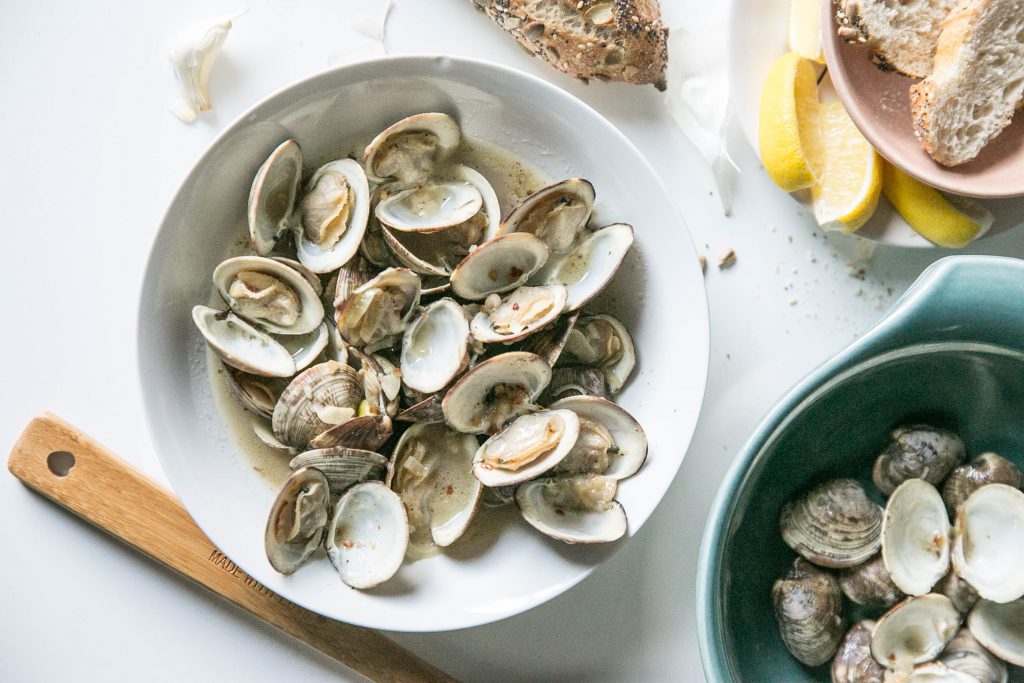 The most important part of the process is getting clams that fresh and have been properly handled. I only buy fresh clams from my fish market or local grocery store whose fish department has a reputation for selling high-quality, fresh fish.
Clams should smell like the ocean and their shells should be closed. Tap any partially opened shells about the counter and if they don't close then discard them. You want the clams to remain alive prior to cooking them so leave them exposed to the air so that they don't smother. I usually place the bag in a bowl of ice with the top of the bag left open in the fridge.
Digging for Clams
About an hour or two before you plan to cook the clams remove them from the fridge and give each clam shell a scrub with a kitchen brush. Then, gently place the clams in a large bowl full of water. Let the clams soak in the water for about an hour. They will dispel any sand or grit that is in their shells. Gritty clams are the worst so be sure to do this step. You can read this informative article from Bon Appetit about clams if you want to learn more.
I love to serve Parmesan Garlic Clams with a salad, a crisp white wine, and crusty loaf bread.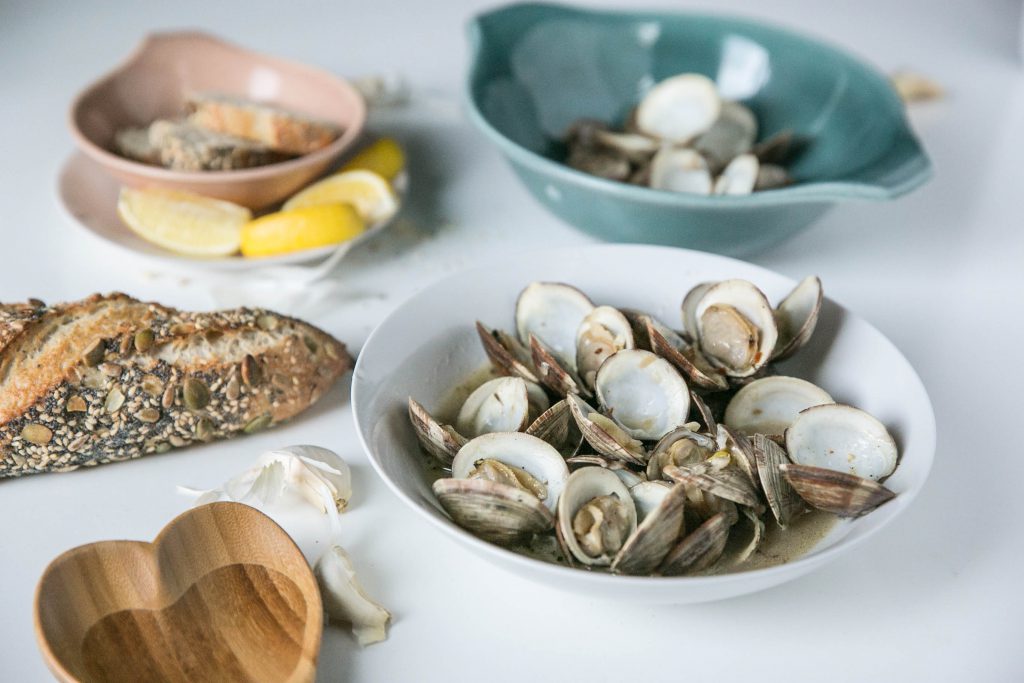 How to Make Parmesan Garlic Clams
Twenty minutes before cooking, place clam in a bowl of water.

Melt butter in a skillet and add shallots. Cook until softened. Add garlic and cook until just starting to turn golden. Season with salt and pepper.

Add wine, broth, crushed red pepper and cook until simmering.

Gently lift clams out of bowl and place in pan. Stir once and cover with lid.

Cook for five minutes, stirring periodically. Continue cooking until the clams are opened. Discard any unopened clams. Add Parmesan cheese and Italian seasoning or fresh parsley.
Other seafood recipes that you may want to check out: