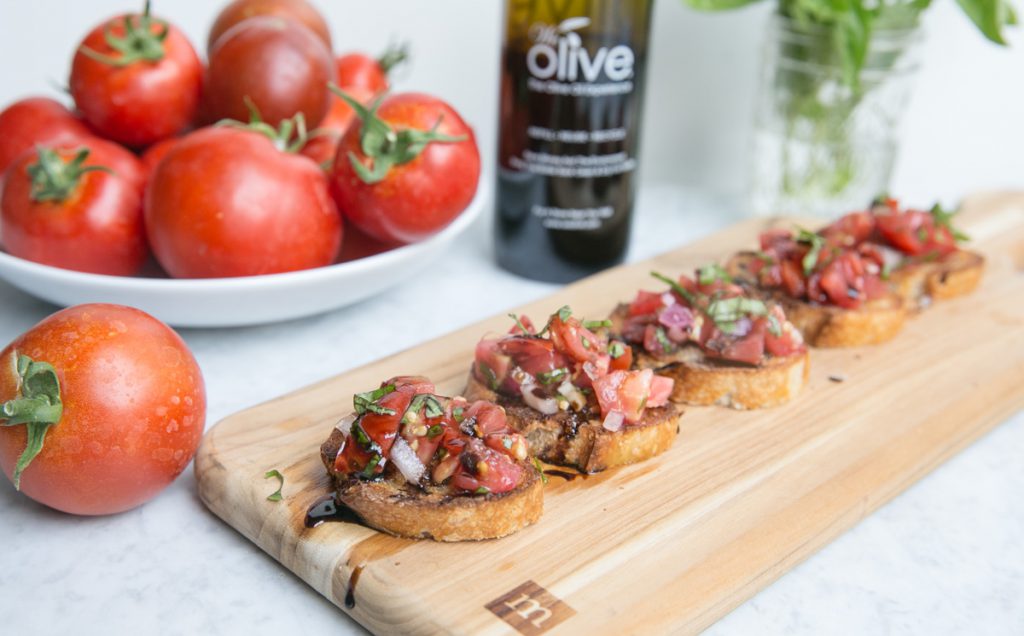 One of my favorite things to do with a bowlful of garden tomatoes is to make tomato bruschetta with an aged balsamic drizzle. Sweet, juicy tomatoes flavored with shallots and garlic atop of a crispy slice of baguette. Bruschetta is the garden's gift to people who love to snack.
I don't recommend making bruschetta with store-bought tomatoes, they just don't have a desirable flavor and texture. You might be able to get away with using the little grape tomatoes if you are desperate for bruschetta when tomatoes aren't in season. But, I typically only pull this recipe out during the summer months.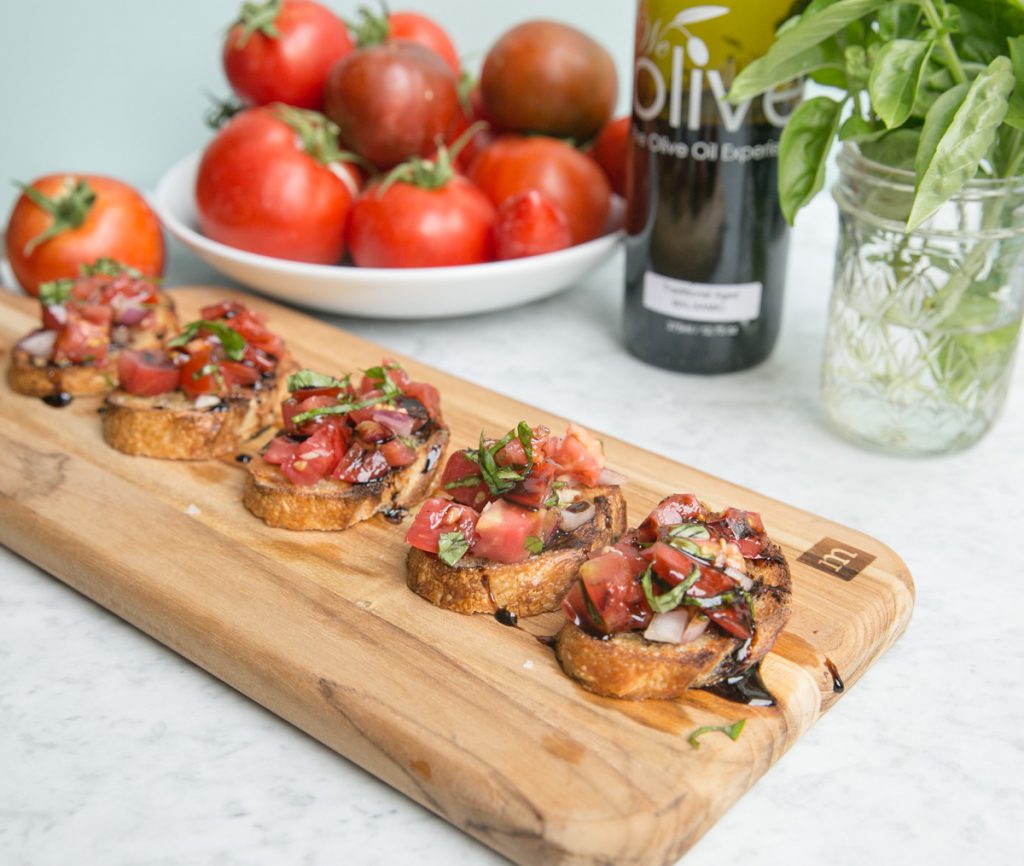 Bruschetta is a quick and easy appetizer to serve with drinks or as a starter served with soup or salad. Much of this recipe can prepped ahead of time. Bruschetta can be assembled just before serving or I like to set up bruschetta bar and let my guests assemble their own.
How to Make Bruschetta
Once you've chopped the tomatoes, the other veggies and seasonings, the bruschetta mixture should sit in the fridge for a while. This will allow the flavors to develop. The next step is to make the balsamic reduction. The drizzle of balsamic vinegar adds a tangy sweetness to the tomatoes. Reducing balsamic vinegar on the stove top in a small saucepan until syrupy is easy and yields a delicious result. If you haven't tried making it, do it! You won't be disappointed.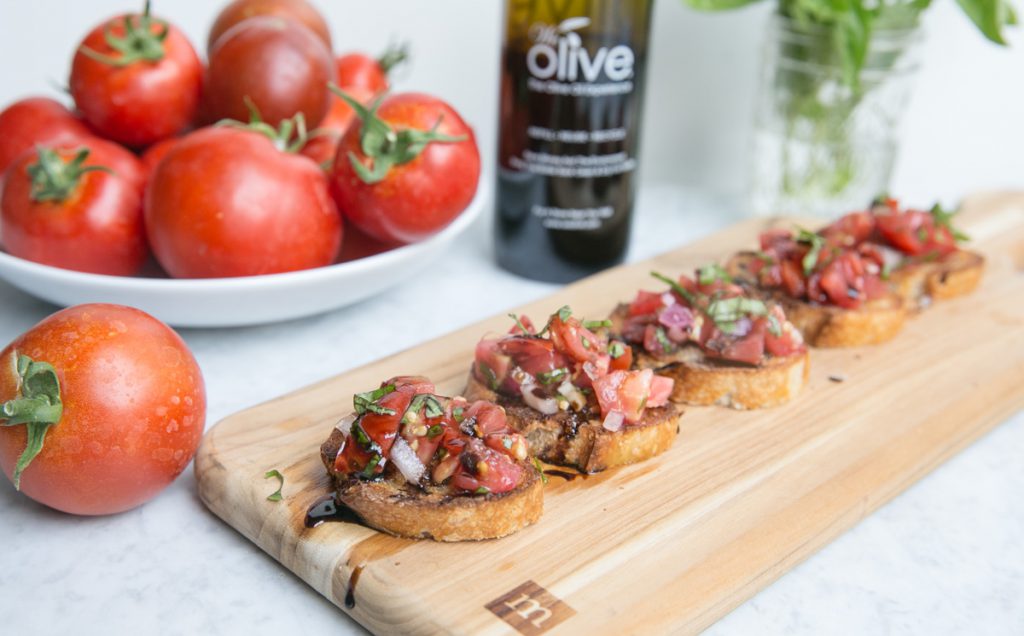 So, the clock is ticking on garden tomatoes…..tick, tick, tick! So, before they are gone, grab a gorgeous baguette, slice it up, brush the slices with a little olive oil, salt, and pepper. Broil or grill until golden and crispy. Top with tomato mixture, and a drizzle of the balsamic reduction. Consume and repeat!
If you want to understand what makes a good French baguette then check out this short video.
Other appetizer recipes you  may want to check out: