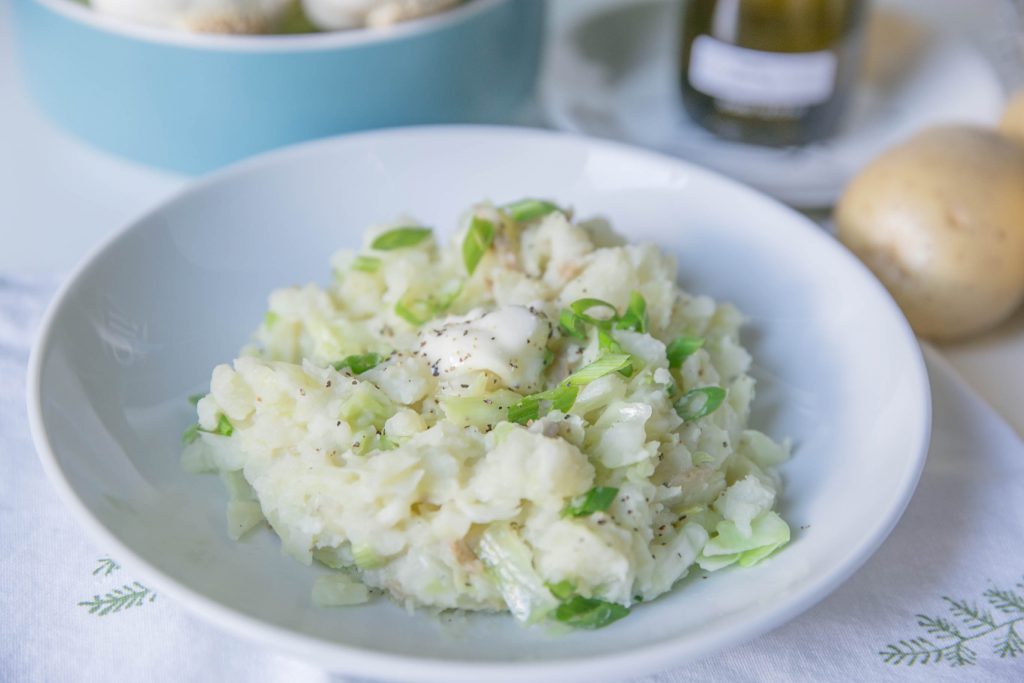 St. Patrick's Day is just over a week away and what better way to celebrate with a traditional Irish dish. Colcannon is mashed potatoes with cabbage or kale. As with many traditional dishes, every family has its own way in which they make it their own. But, the basics include creamy mashed potatoes with softened greens, and scallions or chives. I added garlic to this Colcannon recipe because it is delicious and while I am half Irish, I am also half Italian.
The first consideration is which type of potatoes to use. Colcannon is traditionally made with russet potatoes but I have made it with Yukon gold potatoes too and love the way it turns out. For the greens, you can use cabbage, kale, or Swiss chard. The cabbage maintains more crunch which is a nice contrast to the mashed potatoes. Kale and Swiss chard with soften more but they do share a more vibrant green color which is pretty. My recommendation is to use whichever green you prefer.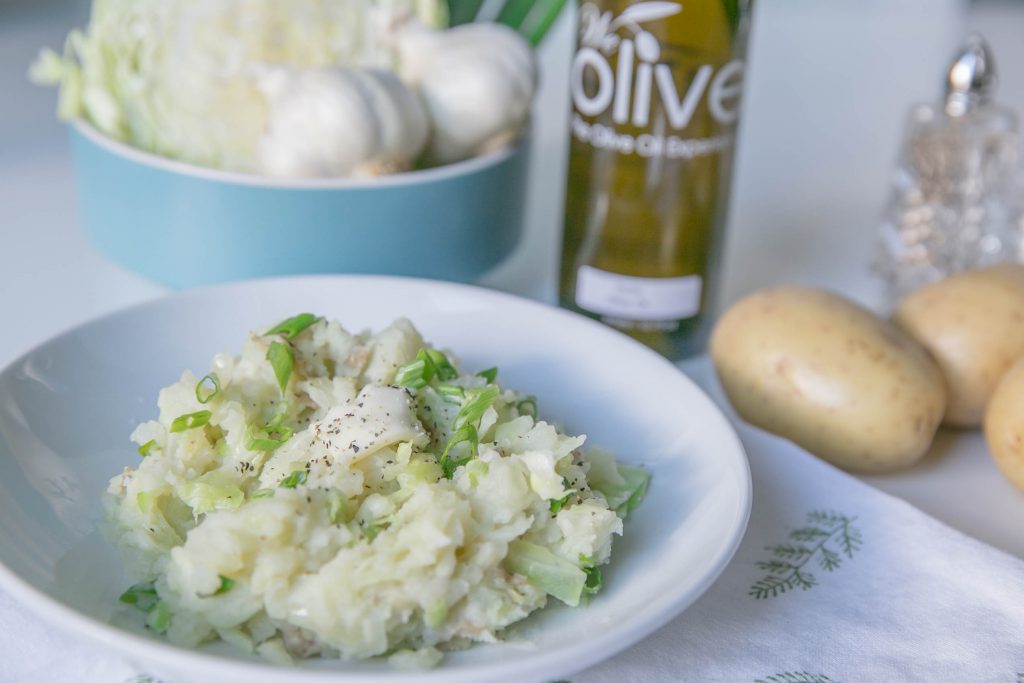 A few more words about greens. Do you grow your own greens? They are so easy to grow! Now is the time to start planting seeds. I grow greens in raised beds, window boxes, and various sized pots. Some of my favorite greens to grow are arugula (sometimes called rocket), mesclun mix, kale, and Swiss chard.
I adore Baker Creek Heirloom Seeds and pleasure read the catalog all winter long. Visit their website for inspiration. Seriously, can we talk about the gorgeously colored stems on this Swiss chard? In the garden, greens keep on giving all until the summer heat makes them bolt. The good news is that you can replant again in the fall.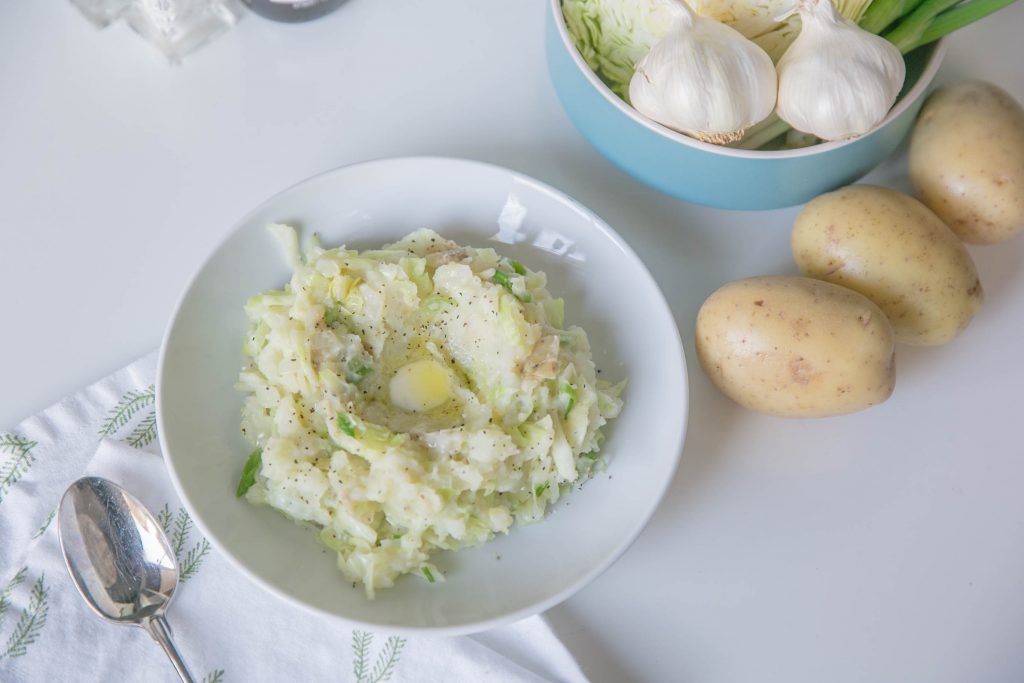 Colcannon and St. Patrick's Day
Fun fact: St. Patrick's Day falls during the Lenten season for Christians but the restrictions on eating and drinking alcohol are lifted which is one of the reasons that the holiday is associated with rowdy behavior. Another thing you may not know about Irish culture is that Colcannon is not only a traditional Irish dish, it is also a song!
Wash potatoes and steam until cooked through. I steamed them whole on a rack in my Instant Pot with one cup of water for 20 minutes. Time may vary depending on the size of the potatoes. Test doneness by poking with a paring knife. The knife should slide right in.

While potatoes are steaming, heat olive oil and 1 tablespoon butter in a large skillet until melted. Add onions and cook three minutes until starting to soften. Add garlic, cabbage, and the white parts of the scallions and cook for 5 more minutes or until the cabbage is softened but not completely wilted. Remove from heat.

Place milk and remaining tablespoon butter in a small saucepan or microwave-safe bowl and heat until warm.

When potatoes are steamed, remove from pot and drain water. Return potatoes to pot and add warmed milk mixture and mash with a potato masher or ricer if you prefer smoother potatoes. Season with salt and pepper.

Add cabbage mixture to mashed potatoes and stir to combine. Taste for seasoning. For serving, place potatoes in a bowl, make a well in the top and add another pat of butter if desired. Top with the green parts of the scallions.
This recipe was created in partnership with We Olive. 
If you are are interested in hearing more about Ireland you may want to check these posts: