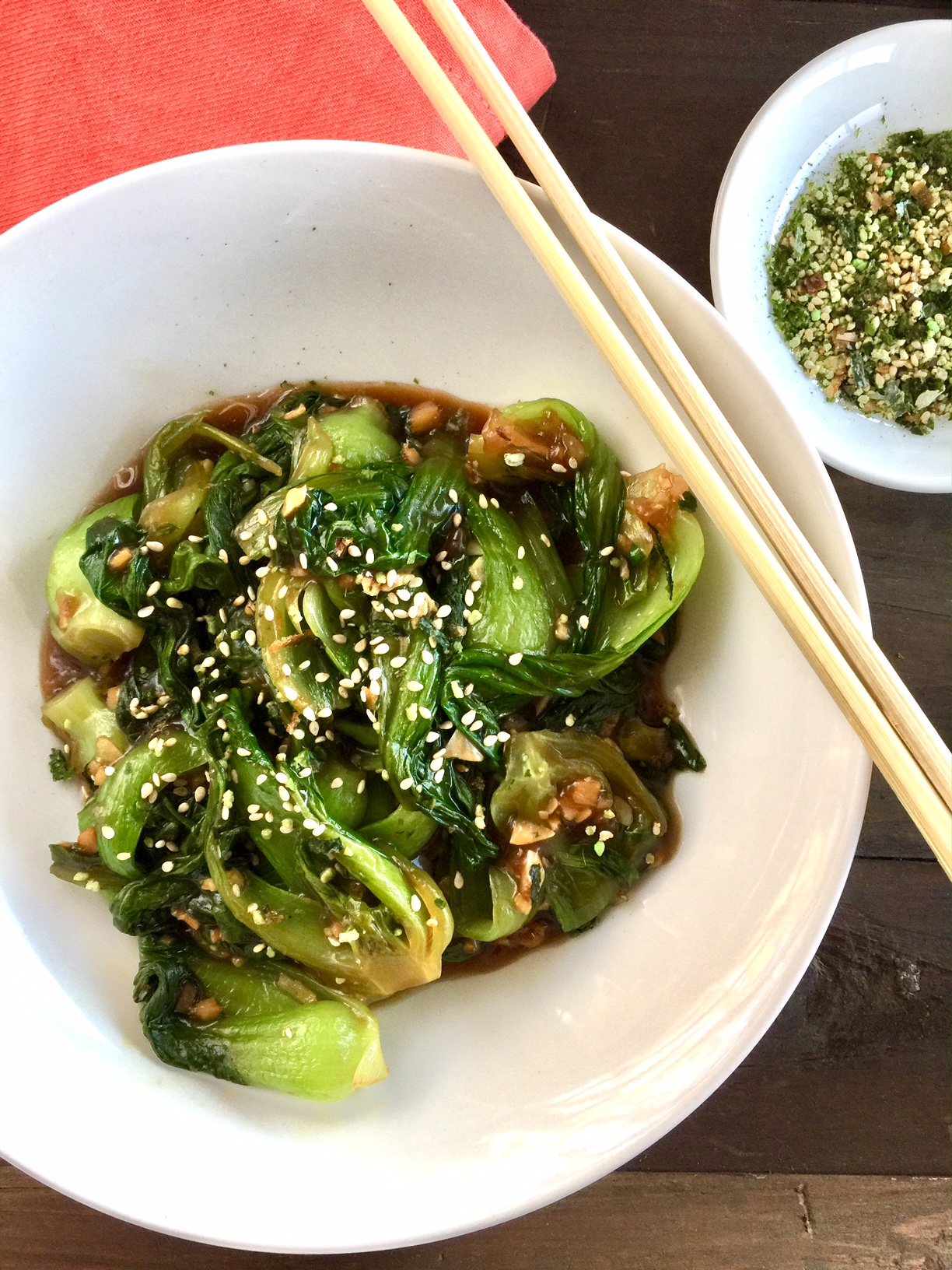 Broccoli and cauliflower sometimes bore me. I need novelty. I like to mix things up a little in order to keep it interesting. Once the garden is done and farmers markets have packed it in for another year I crave variety in my produce. One way that I satisfy that craving is to grocery shop at ethnic markets.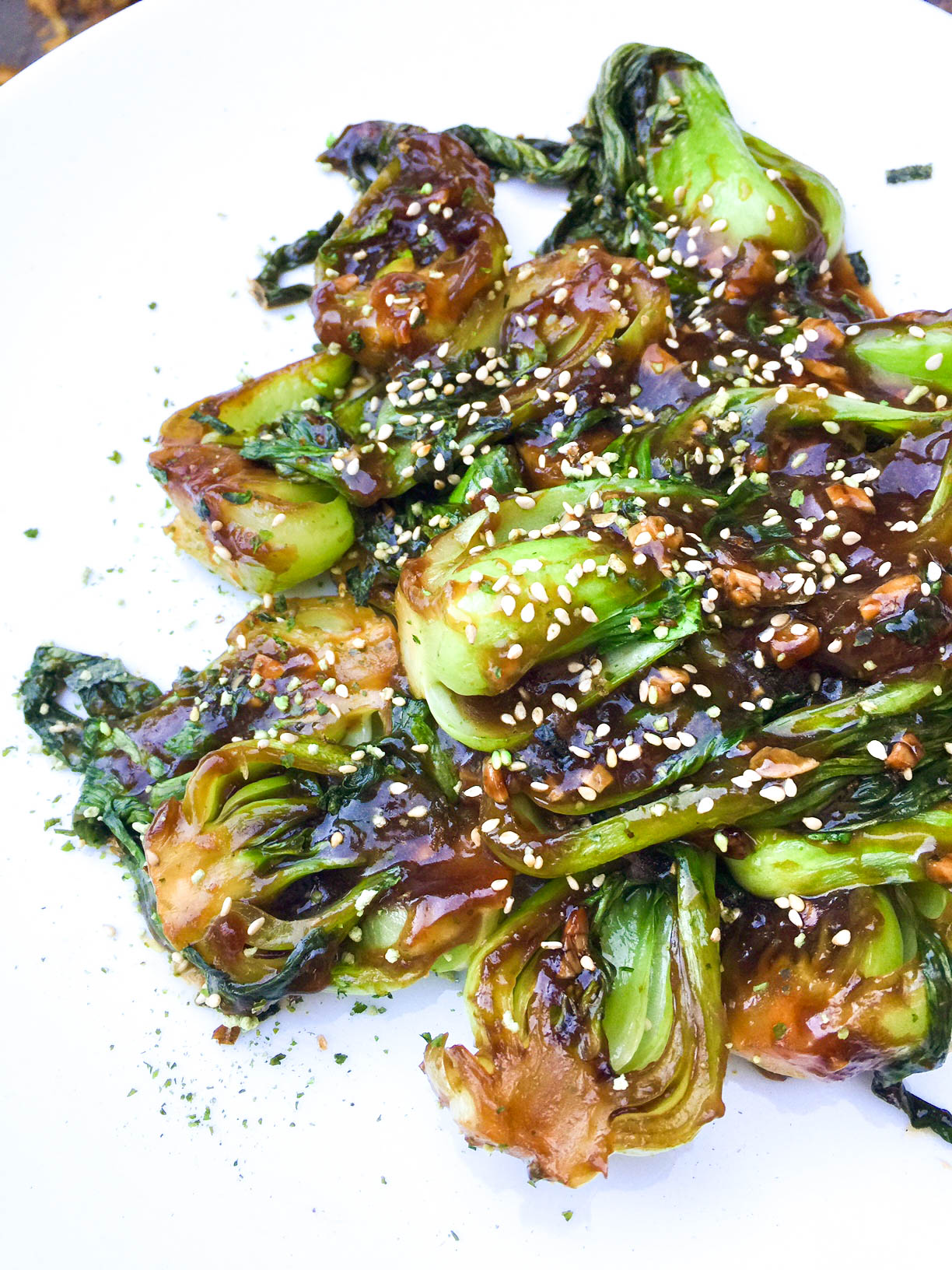 On a recent trip to an Asian market I picked up a large bag of baby bok choy for about $2.50. Baby bok choy is tender, mild, and can be substituted for any other green that you typically use like spinach or Swiss chard.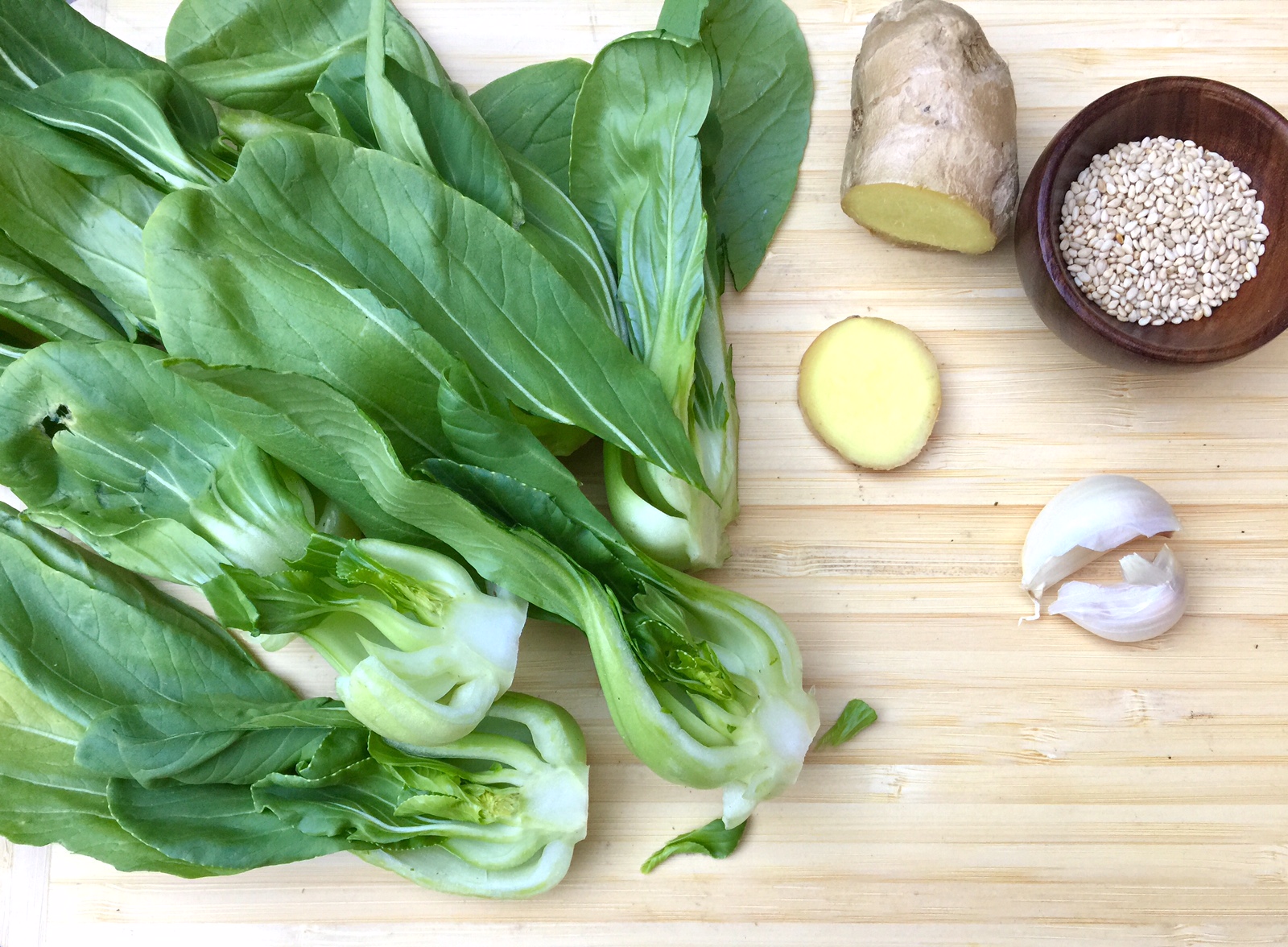 I used the baby bok choy in noodle soup, sautéed with onions, peppers, and mushrooms in a frittata, and stir-fried in a delectable sauce of garlic, ginger, soy sauce, and sesame oil. Baby bok choy is easy to prepare by rinsing it under water in a colander and let it drain. It can be chopped into thin ribbons or in this recipe the bok choy is sliced in half lengthwise.
Another item I like to pick up from the Asian is the spice blend Furikake which is a mix of sesame seeds, chopped seaweed, sugar, and salt. It adds a  wonderful flavor to rice, vegetables, and yes, popcorn! I am a little bit obsessed with this stuff.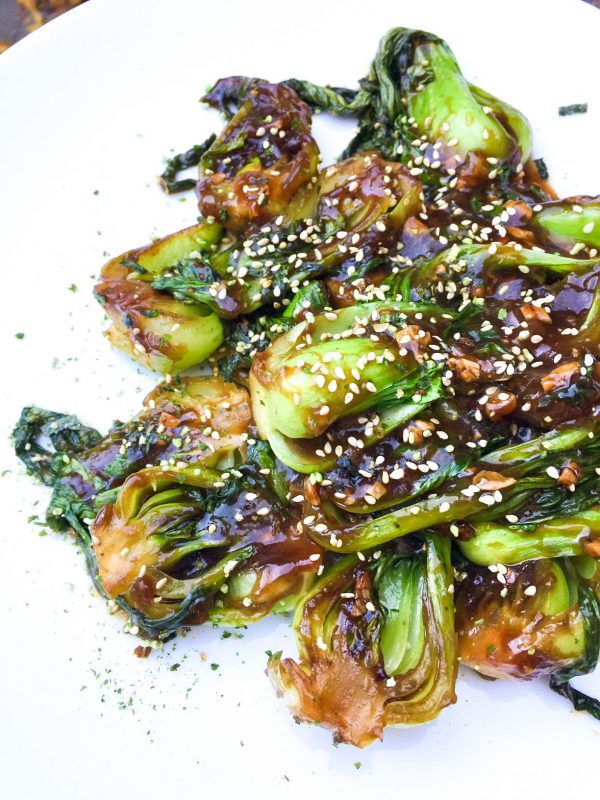 | | |
| --- | --- |
| | |
Heat the sesame oil in a wok or dutch oven over high heat.

Add the ginger and garlic and cook for a couple minutes, be sure the garlic doesn't burn.

Add the soy sauce, then the baby bok choy, constantly stirring the baby bok choy until it is coated with the sauce mixture.

Add ¼ cup of water and cover the pan with a lid. Steam the baby bok choy until the stem end is tender, about 4 or 5 minutes. Add more water if necessary.

While the baby bok choy is steaming make a slurry of the cornstarch or flour with some water to form a thick paste.

Once the baby bok choy is done steaming push the baby bok choy to the sides of the pan and pour the slurry into the center, stirring to make a sauce. It should thicken and become glossy. Add water if sauce is too thick.

Remove the baby bok choy to a platter, pour the sauce over top and garnish with the sesame seeds or furikake.
Furikake is spice blend that consists of sesame seeds, dried seaweed flakes, wasabi, and other spices and can be found at Asian markets.