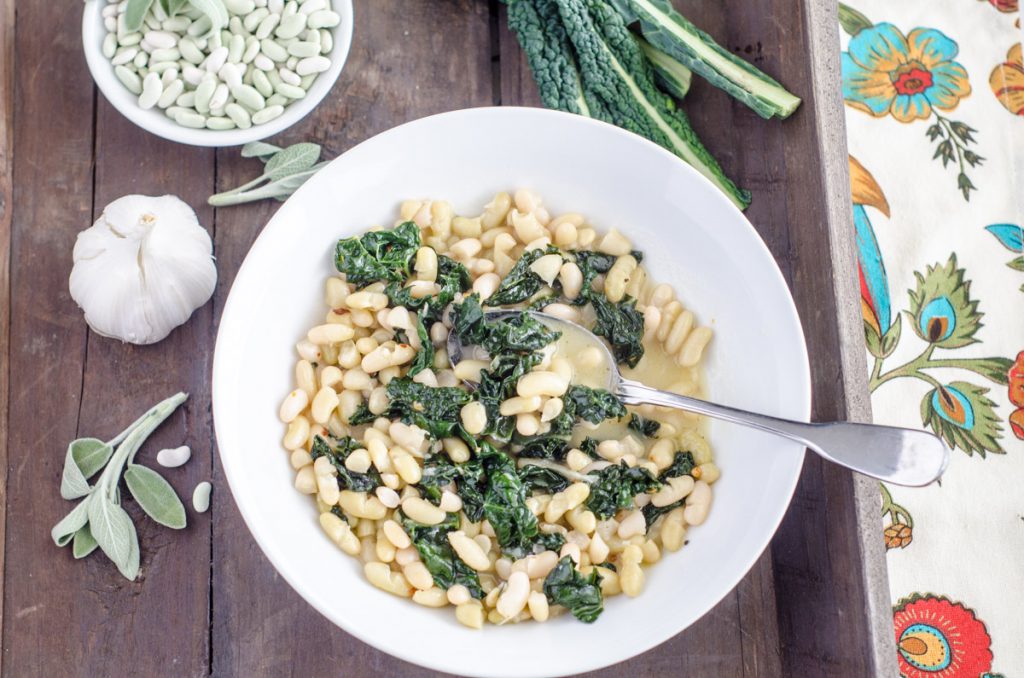 I love to spend a few hours cooking on Sunday in order to set myself up with healthy, satisfying meals for the week. One dish that I often cook on Sundays is a large pot of beans. Canned beans are convenient but there is something special about cooking dried beans which you can infuse with your favorite flavors. Plus, cooking them at home also allows you to control the amount of sodium that you put into the beans.
Heirloom Beans
Recently, I have become obsessed with heirloom beans. Luckily,there are few companies that are preserving the incredible diversity of beans beyond what you will find canned in the grocery store. There are two companies whose gorgeous beans I haven't been able to resist in the past. With names like Tongues of Fire, Orca, and Rattlesnake, these heirloom beans are really beautiful, like little works of art. They make me want to buy all the clear glass containers to store them in my pantry. #pantrygoals
Rancho Gordo is a California-based company that specializes in dried heirloom beans. The other is Zursun Heirloom Beans, an Idaho-based company that also sells an amazing collection of dried beans, many of which, you may not have ever seen before. I know I haven't seen them available anywhere in regular grocery stores. I encourage you to check out the selection of beautiful beans that both companies sell.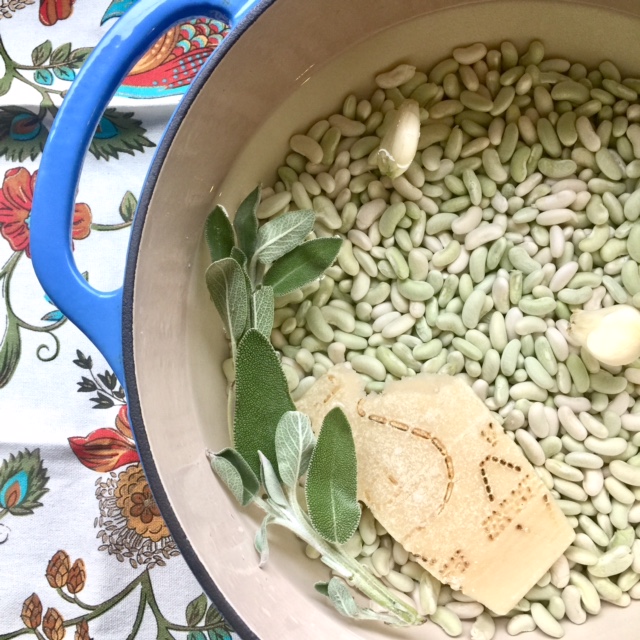 About This Recipe
In this recipe, I used Zursun's Flageolet beans which are a favorite of the French for their cassoulet. These white beans are prized for their delicate flavor and pretty pale green color. You could use any dried white beans and they would be perfectly fine.
While the beans cook, they soak up the favors of the sage, garlic, and Parmesan cheese. The beans cook until they are creamy consistency. You add the kale, spicy red pepper flakes, and more cheese right at the end and cook until the kale wilts.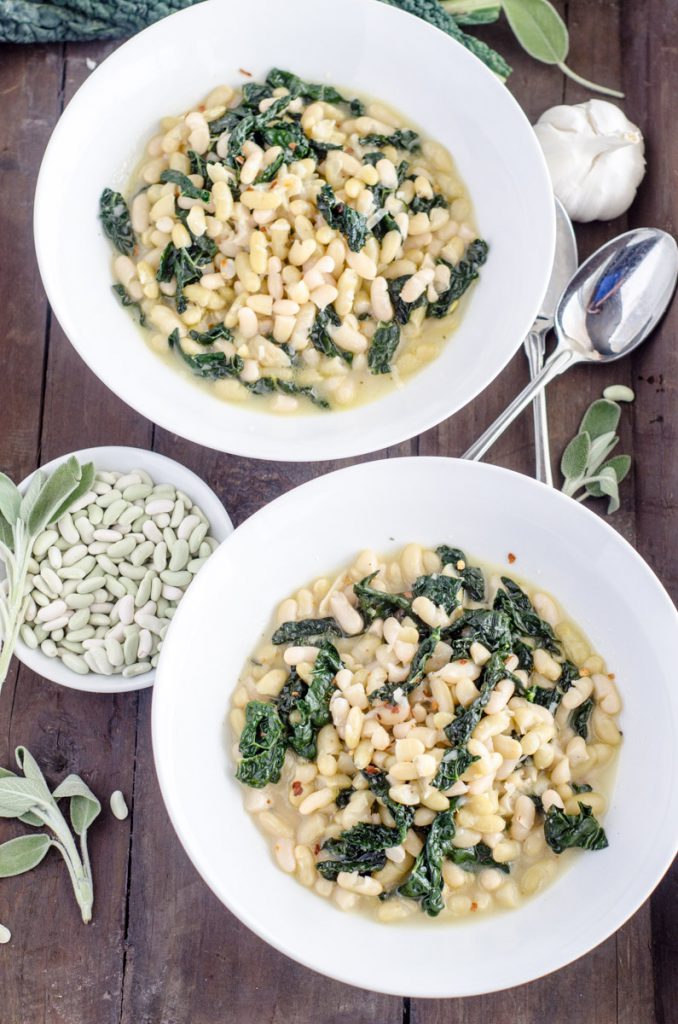 You end up with a stew-like consistency. You can ladle it into a bowl or spoon it on top of slices of toasted crusty bread. This meal is so hearty and satisfying; I guarantee that you will love how it warms you up from inside on cold winter days. If you have any leftover they will taste even better the next day in your brown bag lunch. I promise!