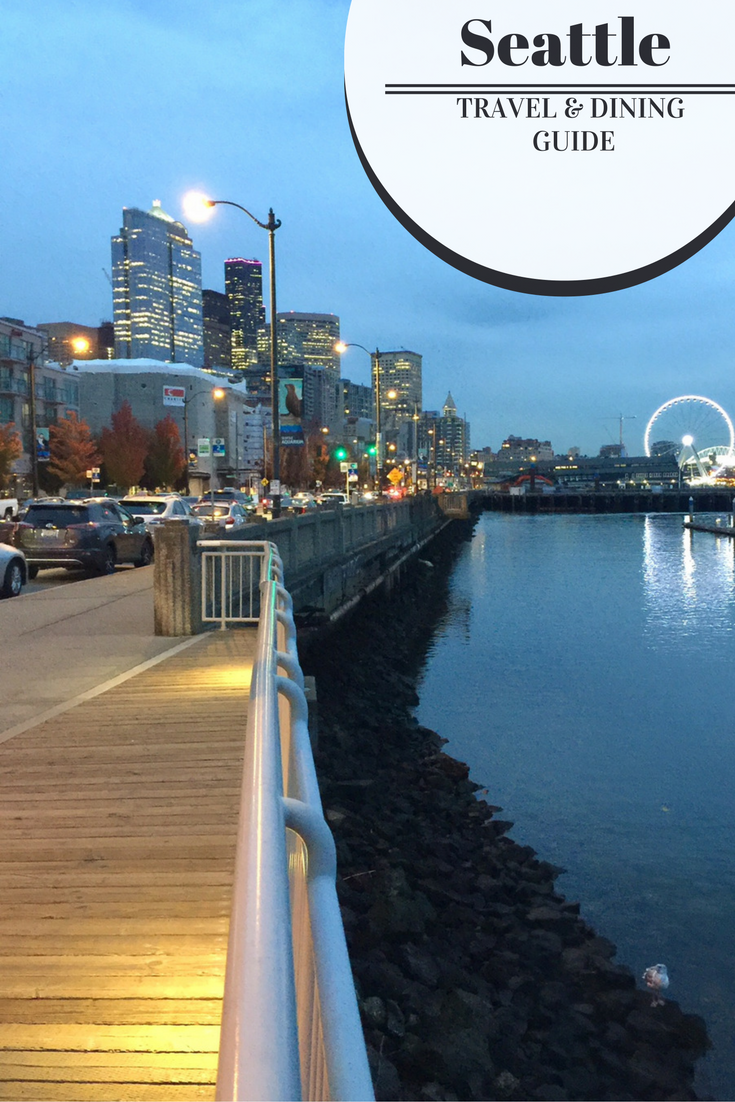 When you are visiting the Pacific Northwest you must eat all the seafood. I adore oysters but they are a bit on the pricy side so I love to hunt down bars and restaurants that offer happy hour specials on their oysters. I found two winners this trip to Seattle.
Oyster Happy Hours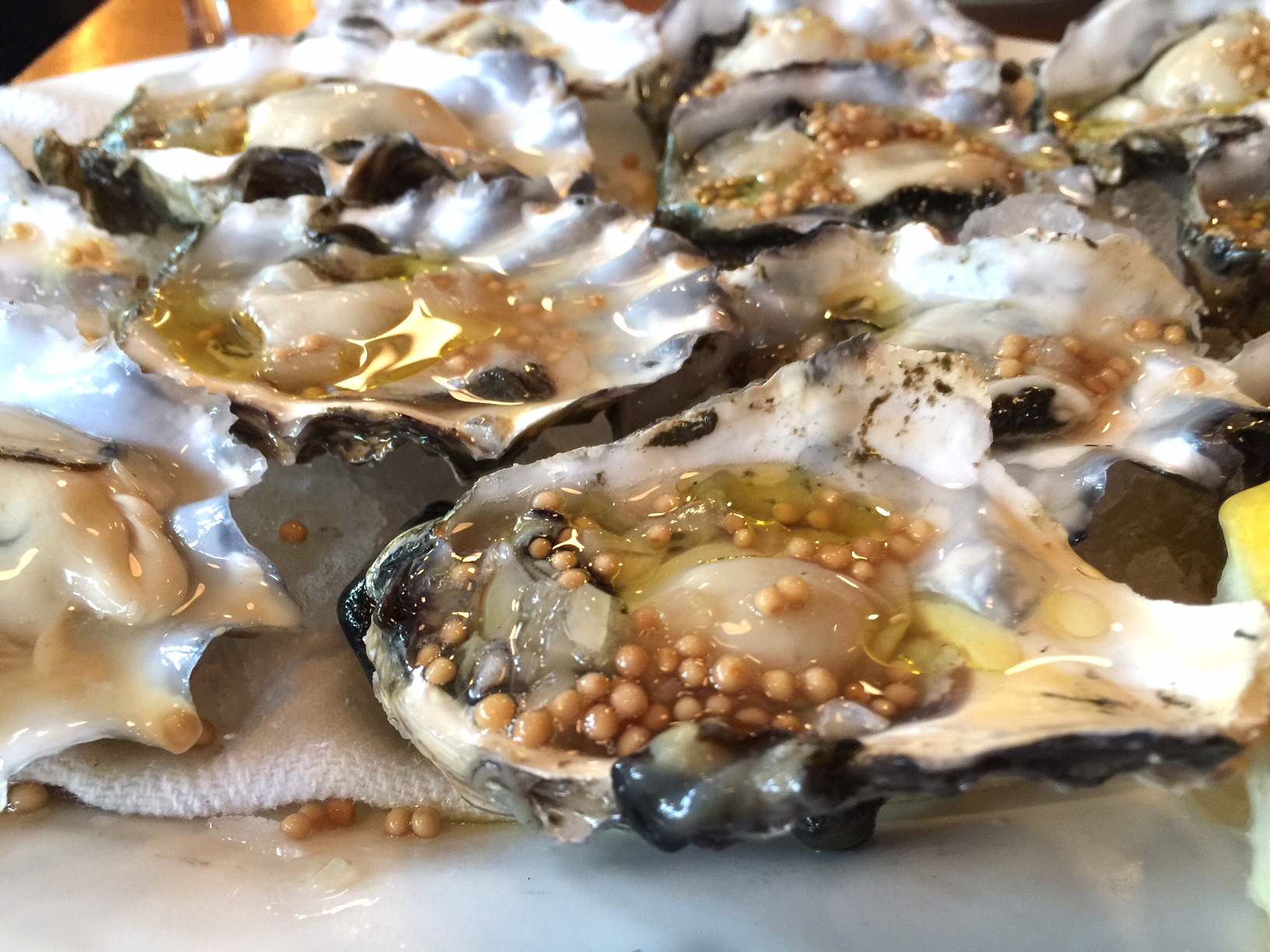 This Belltown restaurant is a find and if I had a few more days in town I would have gone back for a second visit. The vibe was casual and hip. People who say hip probably aren't to be trusted determining what is hip. Am I right? We tried a few items off the happy hour menu including oysters on the half shell dressed with pickled mustard seed vinaigrette and deviled eggs. We also ordered a steamed mussels and clams dish from the regular menu and they were all divine.
Our server at Local 360 mentioned that the restaurant got their oysters from the local purveyors Taylor Shellfish and that they have several oyster bars around Seattle where you can try a bunch of different types of oysters. So, the next night we headed up to their Capitol Hill site for oyster sampling. We ordered the 'shucker's dozen oyster special' which features two oysters of six different kinds of oysters including the teensiest little oysters that I have ever seen.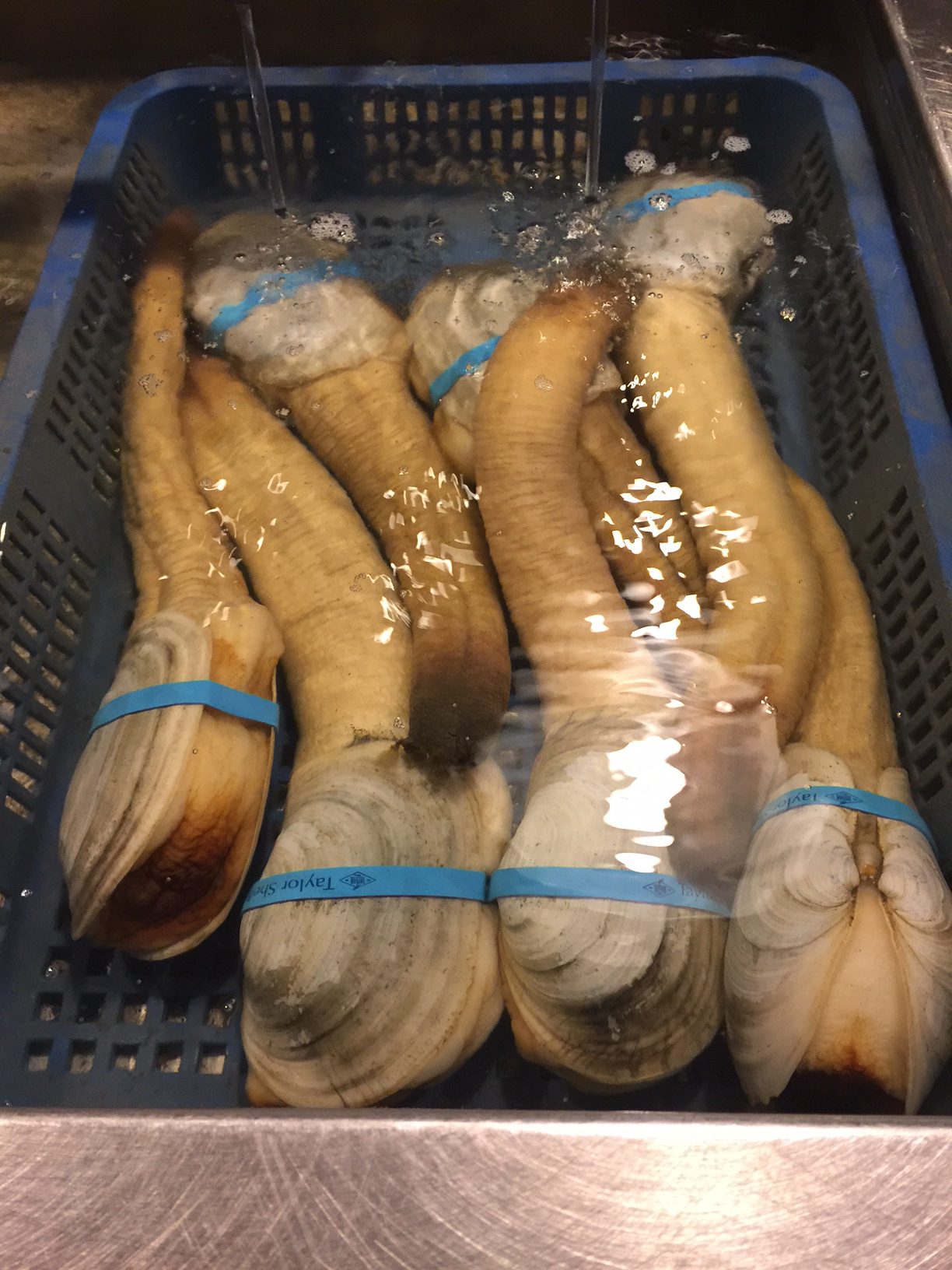 They also served geoduck clams. Have you guys seen these? Have you eaten one? Taylor Shellfish has them and you can order one. I didn't. I mean, seriously, whoa.
Downtown
Sam Choy's Poke Food to the Max
It was one of those crisp, clear sunny days in autumn that makes being indoors feel like torture. As I was walking around looking for a quick lunch I discovered Westgate Park with a bunch of food trucks parked in it. Pro tip: look for food trucks with long lines. The lines are often a clue on which food trucks have delicious food. That is how I found myself in line at Sam Choy's Poke to the Max food truck. My instincts paid off and I enjoyed fresh, delicious poke with rice and seaweed salad for $12. Sam Choy also has brick and mortar Poke shops in Seattle if you aren't feeling the food truck love.
Capitol Hill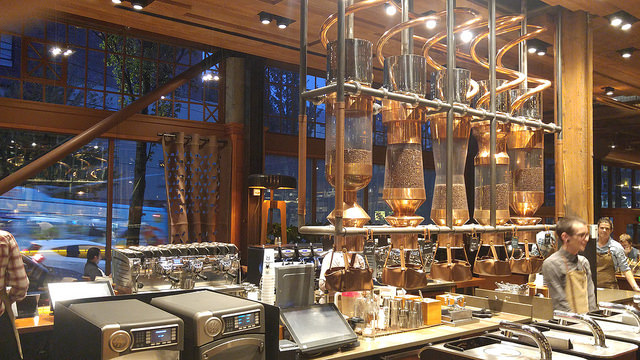 Starbuck's Reserve Roastery and Tasting Room
Don't bother stopping at the very first Starbuck's coffee shop near Pike Place Market. Most often there is a line out the door and the shop is like every other Starbuck's that you have been into before. Instead, head over to the Capitol Hill area and visit the Starbuck's Reserve Roastery and Tasting Room.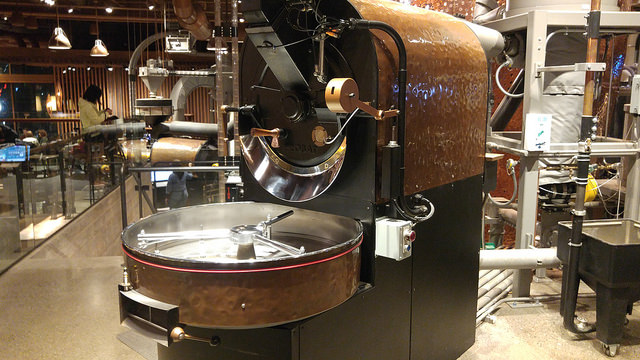 You will be bowled over by the smell of the coffee beans roasting. The evening that we stopped by it was pouring rain outside and entering into the roastery felt like a warm, delicious-smelling hug. You will find menu items here that you won't find on any other Starbuck's menu. Plus, there are many Starbuck's related items for sale so you can pick up gifts for the Starbuck's lover in your life (or yourself!)
Serious Pie is the place to go if you like your pizza cooked in a wood-fired oven and the crust to be crispy and a little bit charred. There are several locations of Serious Pie around Seattle but we visited the cozy Capitol Hill location which is located right next to the Starbuck's Reserve Roastery. Serious Pie is one of the many restaurants by Seattle chef, Tom Douglas and definitely worth visiting.
Waterfront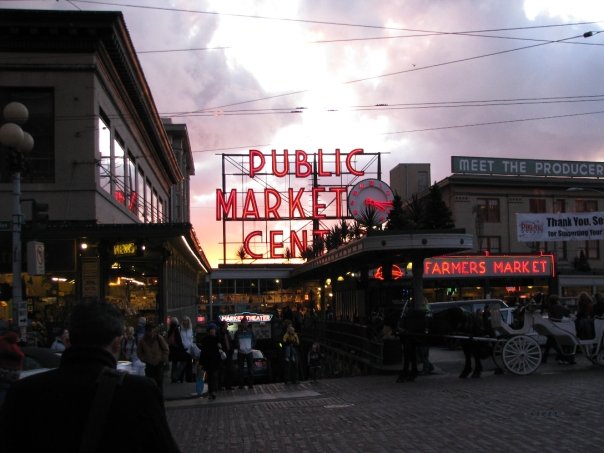 If you have been to Seattle you surely have been to Pike Place Market. If you haven't been, do plan on spending a few hours there when you visit. A few of the highlights are the seafood market where showmen/fishmongers will answer your seafood questions, give you samples, and throw fish around like jugglers. It's entertaining and delicious. The fresh flower shop is always a highlight too. Grab yourself a bunch of those beauties to dress up your hotel room or Airbnb. Finally, you will want to pick up some fresh produce from the market. Pick produce that is in season and ask for recommendations while you are browsing.
If you have picked up some fresh produce from Pike Place Market you might as well head down the street to Beecher's Handmade Cheese shop and pick up a few locally made cheeses. If this sounds like the makings of an excellent picnic or happy hour then head to the bakery a few doors down from Beecher's to pick up a baguette. There is also a wine shop right there too so you can finish up your meal preparation right.
Do you have favorite places to eat and drink in Seattle? If so, I would love it if you would leave them in the comments. I can resist checking out new places when I travel.