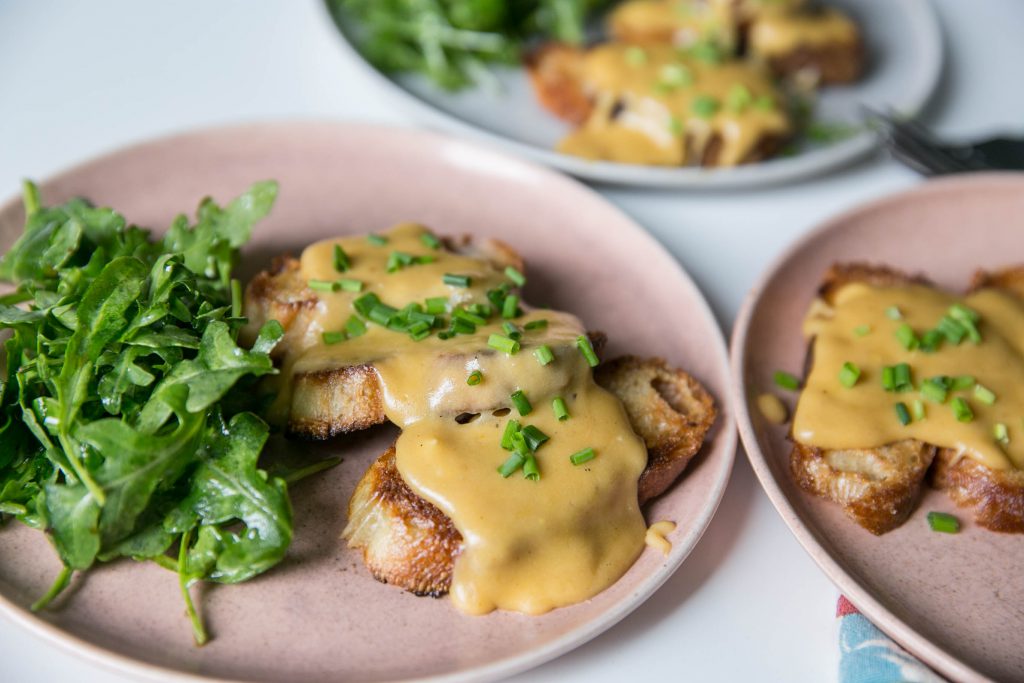 When I was a kid I thought Welsh rarebit was dish featuring rabbit. I don't know why, I just did. Did you?  I also thought that the expression 'making ends meet' referred to a recipe for dinner. I am embarrassed to tell you that I was well into adulthood before I figured out that Welsh rarebit is another name for fancy cheese toast and cheese toast is something that I can get 100% behind.
My intention for this post to gather some background information about why the recipe is called Welsh rarebit and I started with Wikipedia and surprise!  It sounds like many people thought Welsh rarebit was made with rabbit meat. Perhaps I wasn't such a dummy when I was a kid.

But now I know better and I want to make sure that you know about Welsh rarebit and that you try and fall in love with it like I have. I mean toasted bread with cheese sauce ladled over it. C'mon, what is not to love?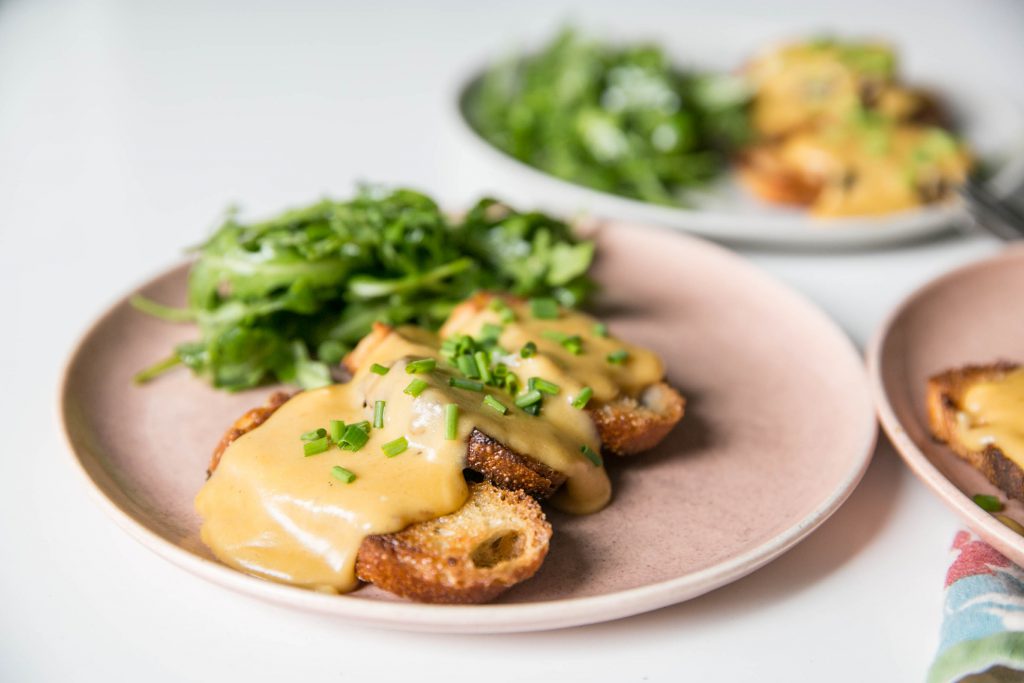 I love to use slices of leftover baguette to make Welsh rarebit. If you slice the bread on a diagonal you will get a little more toasty surface to soak up the cheese sauce. I like to melt a little butter to a cast iron skillet and then add the slices of bread. Cook until golden and then flip to toast the other side.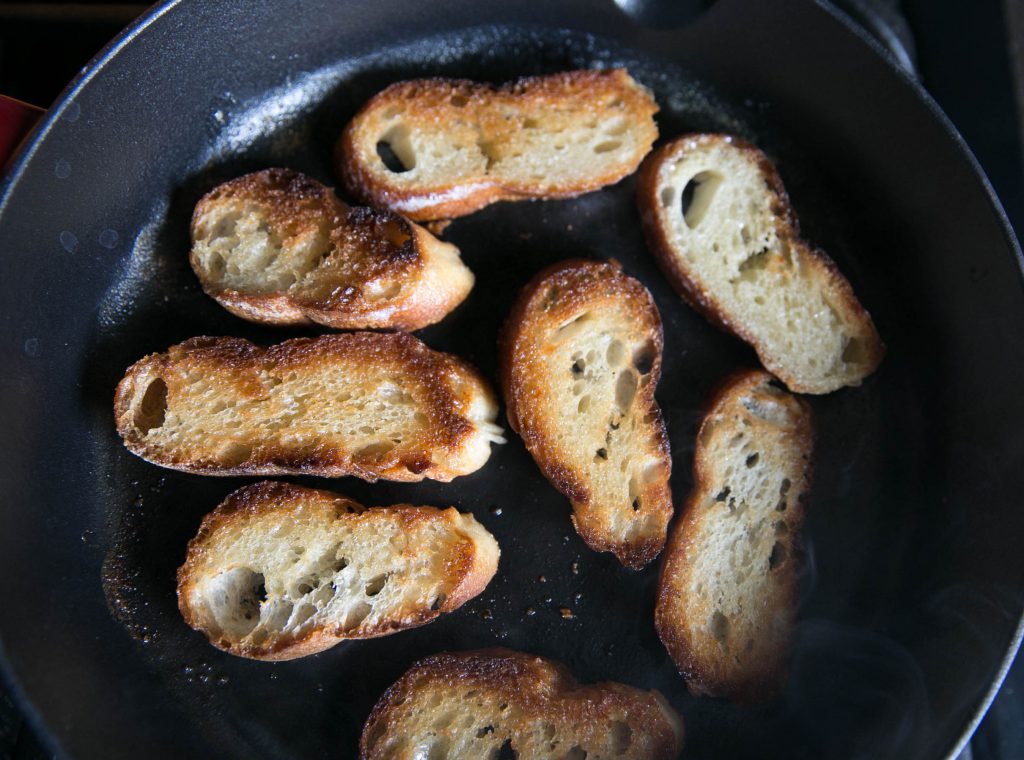 Remove the toast from the skillet and place on a plate while you make the cheese sauce. Adding beer, Worcestershire sauce, and dry mustard add savory notes to the cheese. I recommend using sharp cheddar for a little extra punch. Adding an egg yolk to the cheese sauce at the very end also makes the sauce rich and silky.
How to Make Welsh Rarebit
I like to serve Welsh rarebit alongside an arugula salad that is lightly dressed with olive oil, a squeeze of fresh lemon juice, sea salt, and fresh cracked pepper. The combo is delicious! 
Instructions
Melt two tablespoons butter in a heavy skillet over medium heat. Place baguette slices into melted butter and toast until golden. Turn baguette slices and toast until the other side is golden too.

Remove toasted bread slices from pan and place on four plates.

Add two tablespoons butter in the skillet. Once the butter is melted sprinkle two tablespoons of flour. Whisk until the flour is incorporated into the butter and starts to turn golden. Turn heat down to low and slowly whisk in beer and milk until smooth.

Add mustard, paprika, cayenne, Worcestershire sauce continuing to whisk the sauce. Add cheese ½ cup at a time whisking until melted before adding more cheese.

Once cheese has been added and is melted, remove from heat. Add egg yolk and combine.

Top toast slices with cheese sauce and garnish with chives.
If Welsh rarebit sounds good, you may also like these recipes: