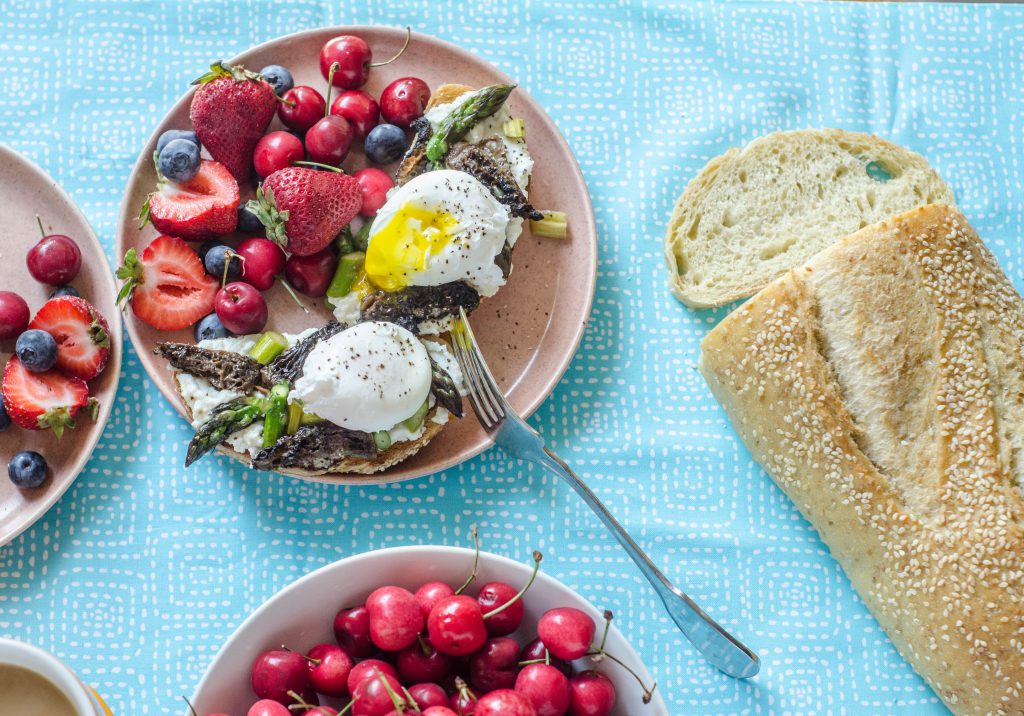 If you have become a bit tired of avocado toast, you may want to consider swapping out the avocados for ricotta. Don't get me wrong, no disrespect to avocado toast. I love it, I eat it often, but sometimes I want something a little different. Ricotta is light and airy and perfect with so many different topping.
Ricotta toast is something that I have eaten since I was a kid. Every Italian family keeps ricotta in the fridge. You still get the rich, creamy spread you are used to from avocado toast but a whole new universe of flavors opens up for you. Ricotta can easily be used either in sweet or savory dishes, think lasagna versus cannoli.
In New York, you can find fresh ricotta at many Italian markets. Have you had fresh ricotta? It is so creamy and delicious. I die. Literally. Well, I guess figuratively but still you cannot even at how good it is. I haven't tried making it at home although I have been told (and this video confirms) that it is really easy to make.
How to Make Fresh Ricotta
I like to use a hearty, rustic bread for the toast. For the toppings on this ricotta toast, I used morel mushrooms which were foraged from the woods near my friend Rachael's home in Missoula, Montana. I was so excited to get a package from her with bunches of morel mushrooms. What a treat! I made this Pizza with Morel Mushrooms and Green Onions using some of the mushrooms from that same haul.
If Rachael didn't send you any morels and you couldn't find them locally, I would swap them out for cremini or button mushrooms. Not quite the panache of morels but still a nice meaty texture to complement the ricotta. I also used some beautiful, medium-sized asparagus chopped into bite-sized pieces to top the Ricotta toast.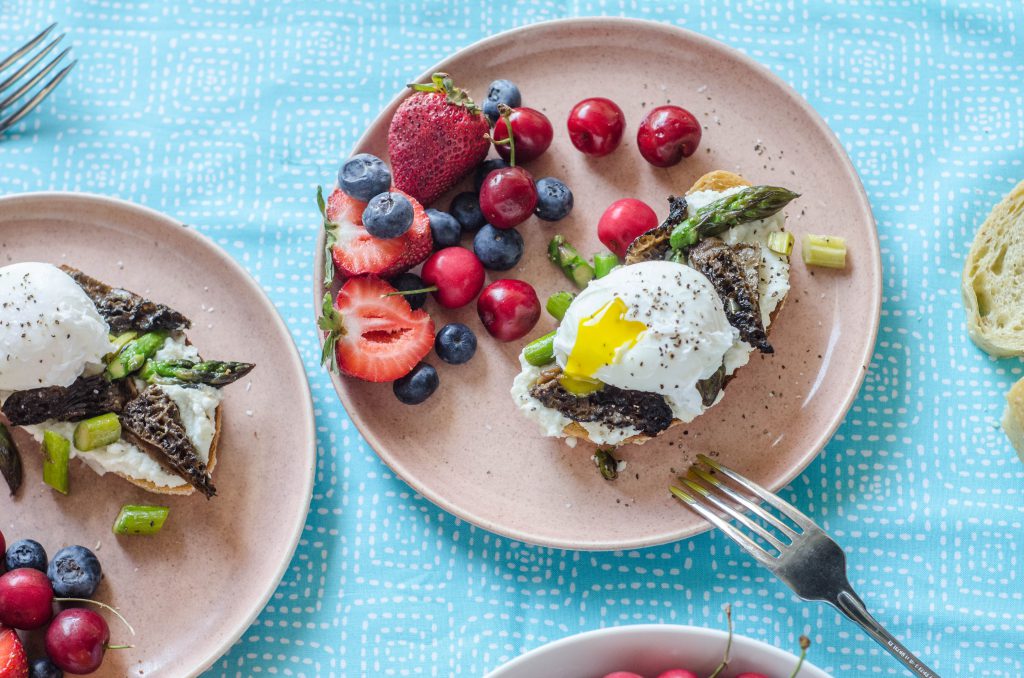 Ricotta toast with morel mushrooms and asparagus can really be eaten for any meal. I prefer savory foods in the morning and devoured the toasts on Sunday morning for brunch with coffee. But, served with a green salad or soup, the ricotta toast would also make a perfect light lunch or dinner. Plus, it is so quick and easy to make. Basically, you a few minutes to chop the mushrooms and asparagus, a few minutes to sauté them, and the time it takes to toast the bread. Brilliant when you don't want to fuss in the kitchen on a weeknight.