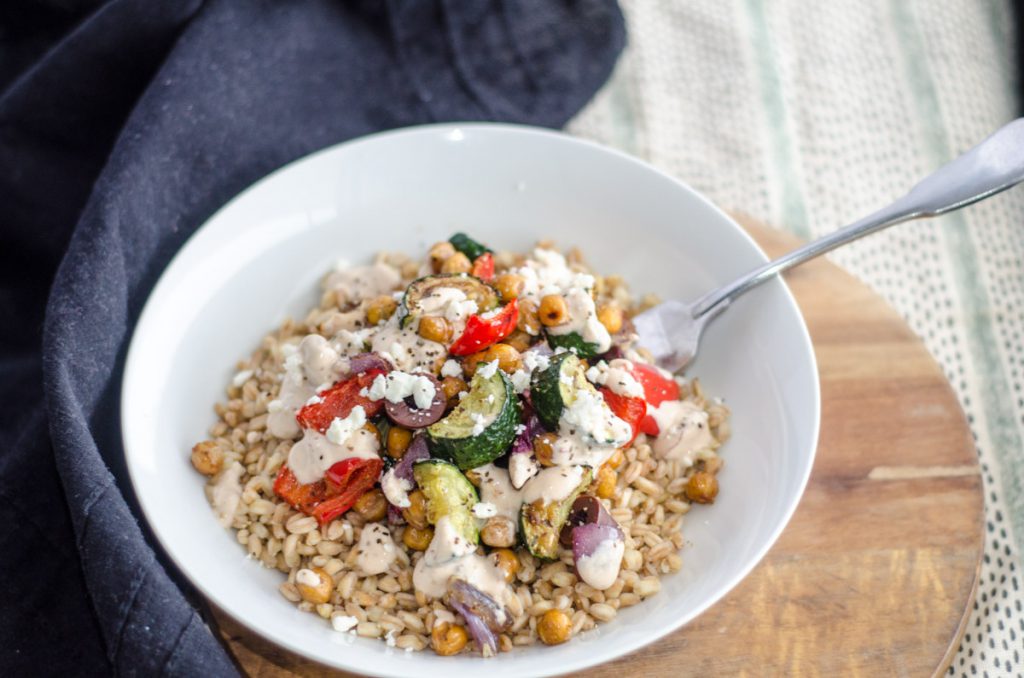 One of the things that I love about Buddha bowls is that you get a complete meal in a bowl.  Hello Fun Seekers' reader Mila inspired this Greek Buddha Bowl. I combined the flavors that you typically associate with Greek food, like feta, olives, red onions, and a spicy yogurt sauce into a hearty and healthy meal. This Greek Buddha Bowl recipe is the second in a series of Buddha bowl recipes here at Hello Fun Seekers. The first post was a Mexican food inspired Fiesta Buddha bowl.
Are there flavor combinations that you love that would make a great Buddha Bowl? I would love to hear them in the comments below. I am thinking about Thai flavors or maybe sushi roll flavors.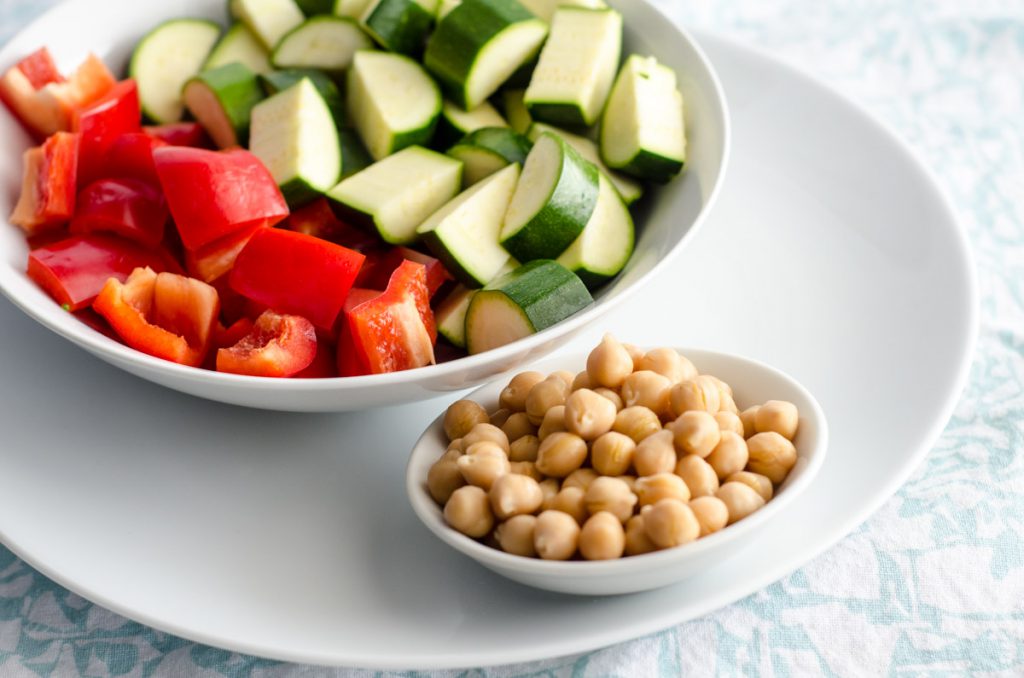 Ingredients and Swaps
Along with their versatility, I adore the way a Buddha bowl incorporates a grain (in this case, farro), vegetables (zucchini, red onion, and red pepper), and beans (garbanzos) into a nutritional powerhouse of a meal. All that is needed is a delicious sauce and perhaps a few toppings and dinner is done. But, the beauty of a Buddha bowl is the way the recipe can be adapted to incorporate your favorite flavors.
There are no rules here! Swap out ingredients that you or your family are not crazy about with ingredients that are more palatable to you. If you aren't a zucchini fan just replace it with something else that is green. How about broccoli? Or, perhaps spinach suits you better? Don't roast the spinach but you could sauté it if you didn't want to use it raw.  However, you can use it raw and the spinach would likely wilt a little bit when combined with the warm grain and roasted veggies and be incredibly delicious.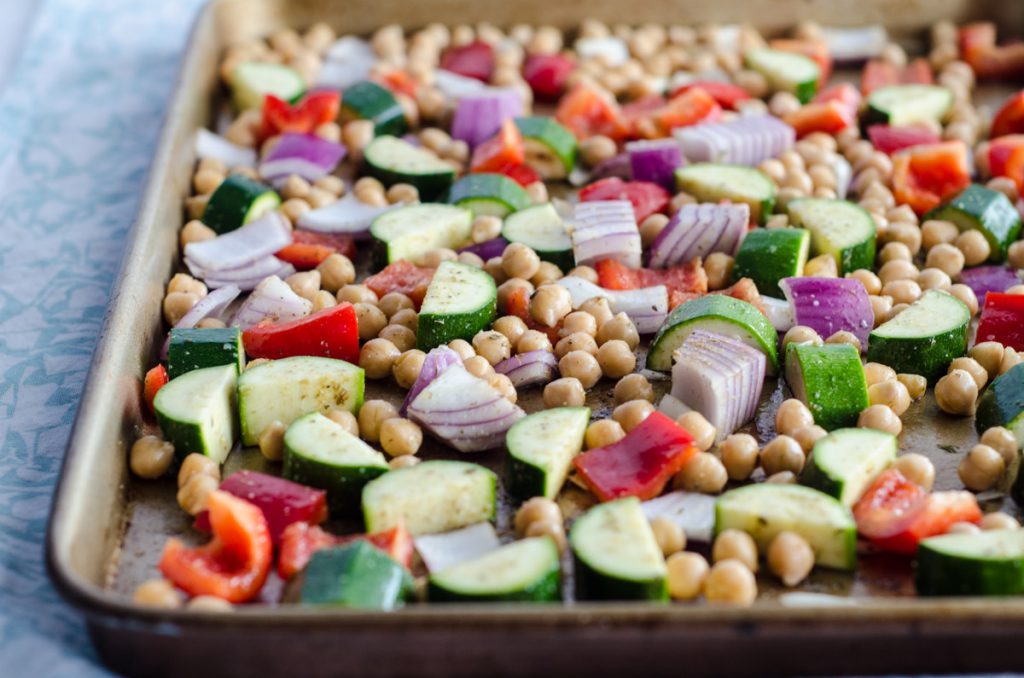 Have you tried farro? Farro is a wheat grain often used in Italian cuisine. Until recently, farro was sometimes difficult for me to find at the grocery store. Thankfully, I can regularly find farro at Trader Joe's and sometimes in the bulk bins of many grocery stores. Farro has a slightly chewy texture and nutty flavor when cooked. If you can't find farro you can substitute other grains such as brown rice, quinoa, or barley in this recipe.