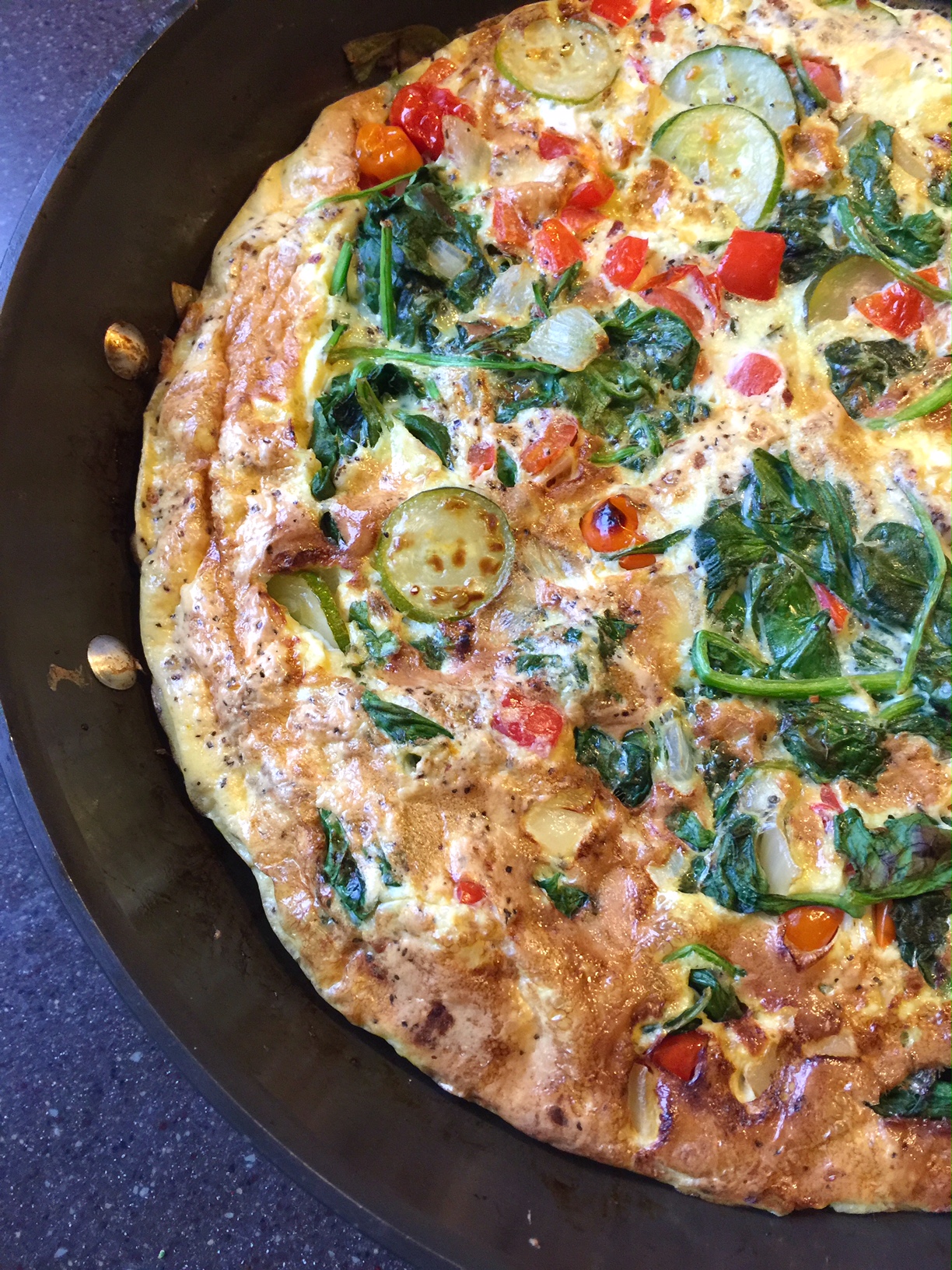 Don't you hate getting ready to leave town with a drawer full of veggies in the vegetable drawer of your fridge? Or, sometimes you have leftovers vegetables that you just can't face warming up again.
In these cases, I like to whip up a veggie frittata. Making a frittata is a workhorse skill in the kitchen that you will want to master. Frittatas can be served warm or cold. For breakfast or brunch, I would serve with fresh fruit and oven roasted potatoes. You can easily pair the frittata with a salad or soup and bread for a satisfying lunch or light supper.
Frittatas travel well for potlucks and make fabulous leftovers. Have I convinced you that you should start making frittatas? I hope so.