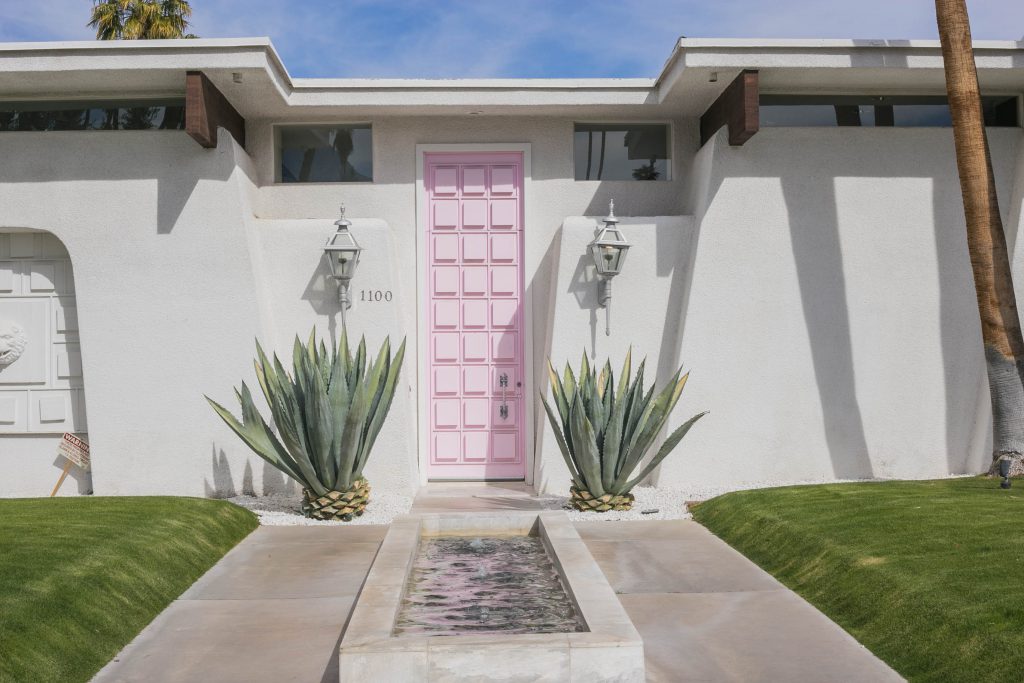 Every February I try to plan a vacation to somewhere warm and sunny. I find that once the holidays are over winter tends to feel as though it is dragging on and on. So, having a trip to look forward to helps me to get through the cold, dark days of winter. This February I decided to plan a trip to visit Palm Springs, California. Have you been? It was my first time and I am certain that it won't be my last.
I hit a milestone birthday this February too. A big milestone. It rhymes with nifty. In order to celebrate properly, I found this Airbnb with its incredible pool and hot tub and enough space for my sweetie and I and my two grown kids.
Mid-century Modern
Quite coincidentally after booking the Airbnb I discovered that Modernism week was being held in Palm Springs the week while we were going to be there. Modernism week celebrates Mid-century modern architecture and design, fashion, and culture.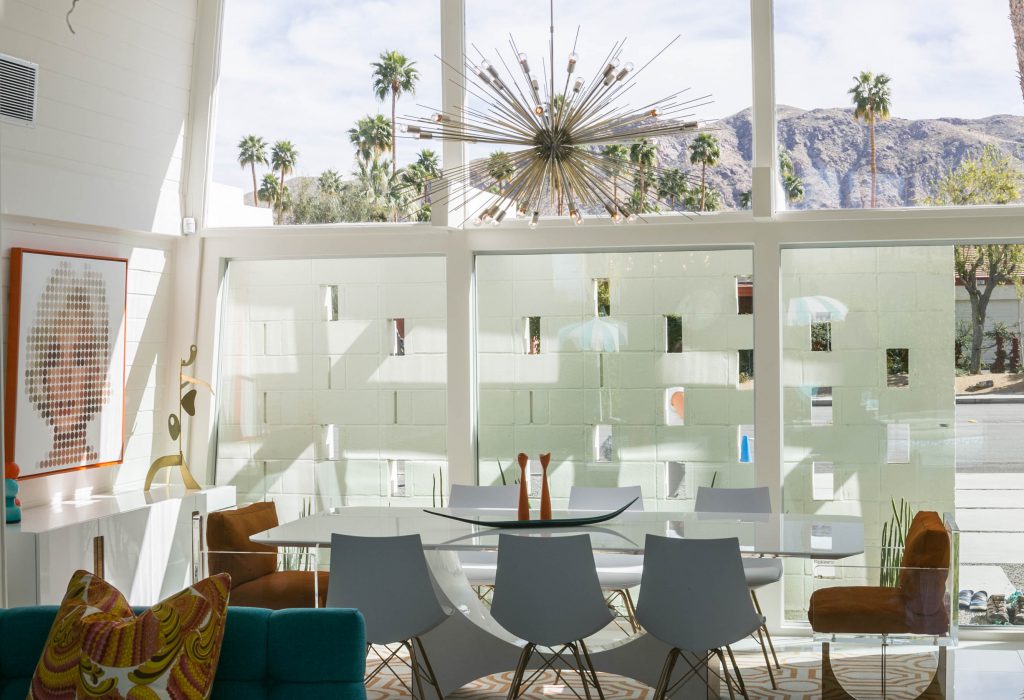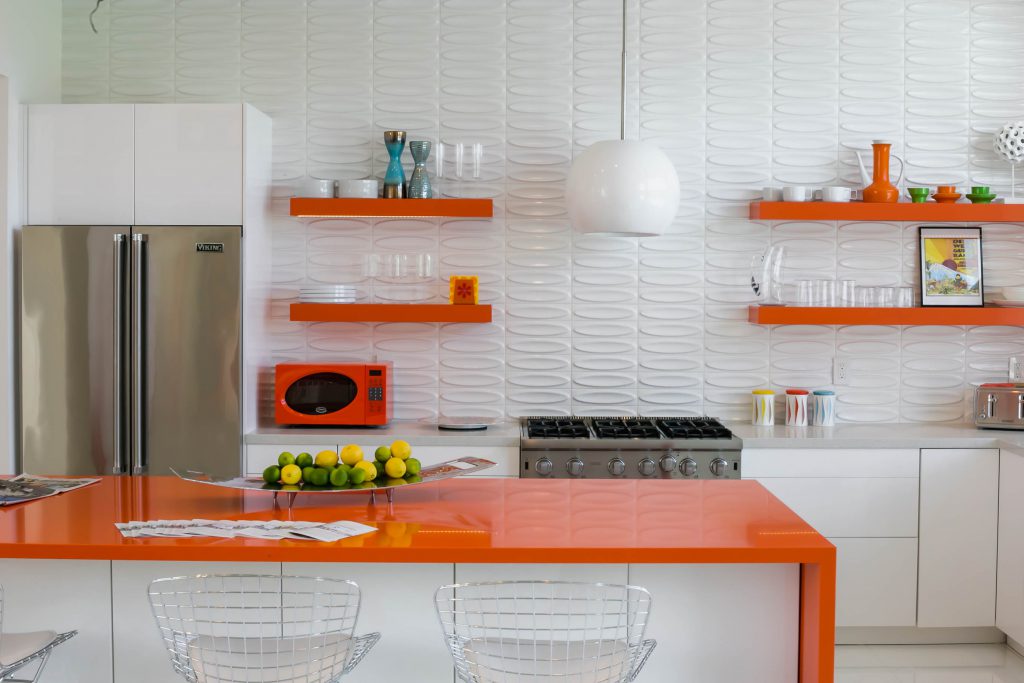 Hundreds of events are scheduled during that week. My daughter and I went to two events, both events featured house tours of midcentury modern beauties. I will write up separate posts with lots of pictures from those events. But, here a few of my favorites.
We also did a self-guided 'door tour' of Palm Springs. Many homes in the area feature boldly colorful front doors and despite feeling a little geeky and stalker-like I was able to snap a nice collection of doors.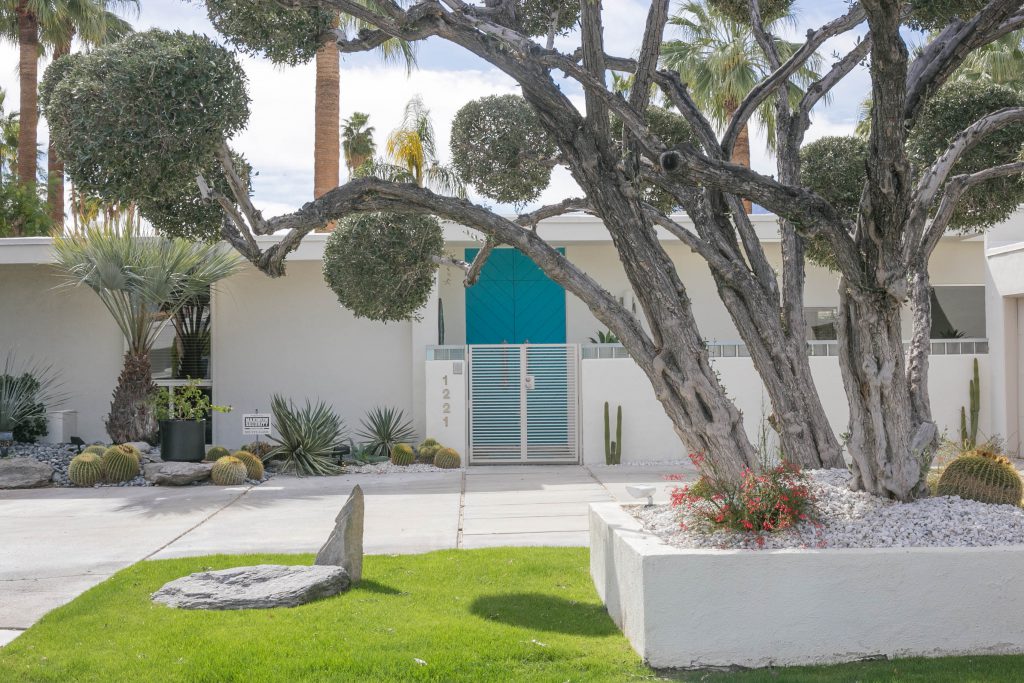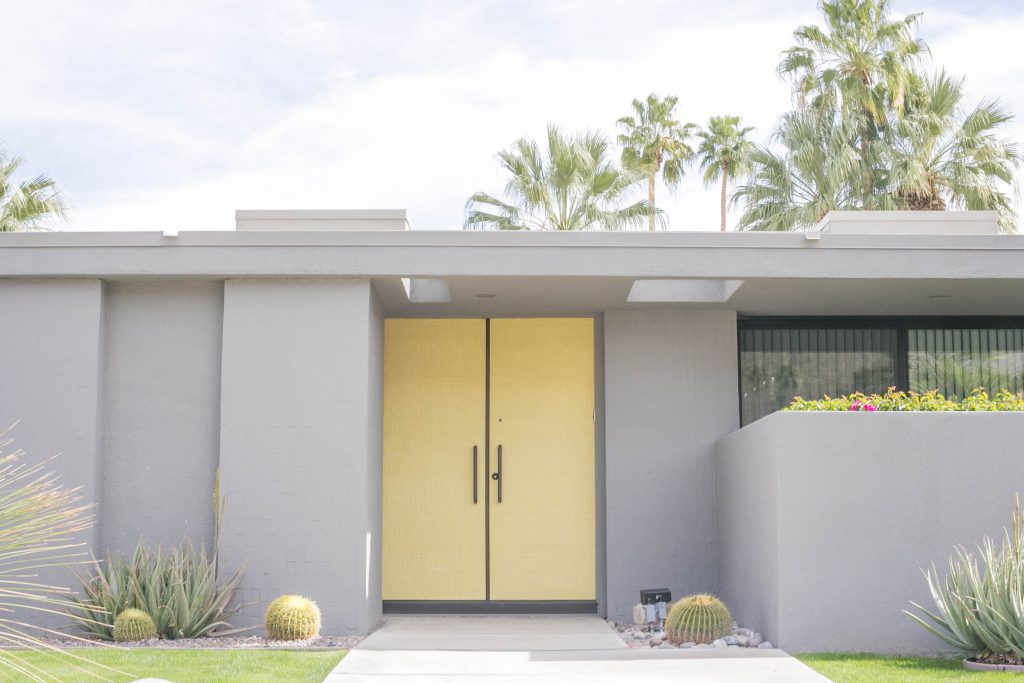 Things to Do in Palm Springs
Another highlight I would recommend when visiting Palm Springs are Villagefest which occurs Thursday evenings in downtown Palm Springs. The road is closed to cars and musicians, artists, food venders set up booth in the street. Many of the shops stay open late on Thursdays too.
For those of you who enjoy the quirky road-side attraction you may want to check out Cabazon Dinosaurs.  This place is a trip! It was started in the 1960s by a sculptor and theme park artist. This Wikipedia article suggests that the place was sold in the 1990s after his death and since then has been a creationist museum and gift shop.
Joshua Tree National Park
Finally, if you are visiting Palm Springs you may want to consider the hour-long drive to Joshua Tree National Park. The park includes parts of two deserts, the higher elevation Mojave Desert and the lower Colorado Desert. The landscape is filled with Joshua Trees and outcroppings of rock. It is unlike anywhere I have ever seen.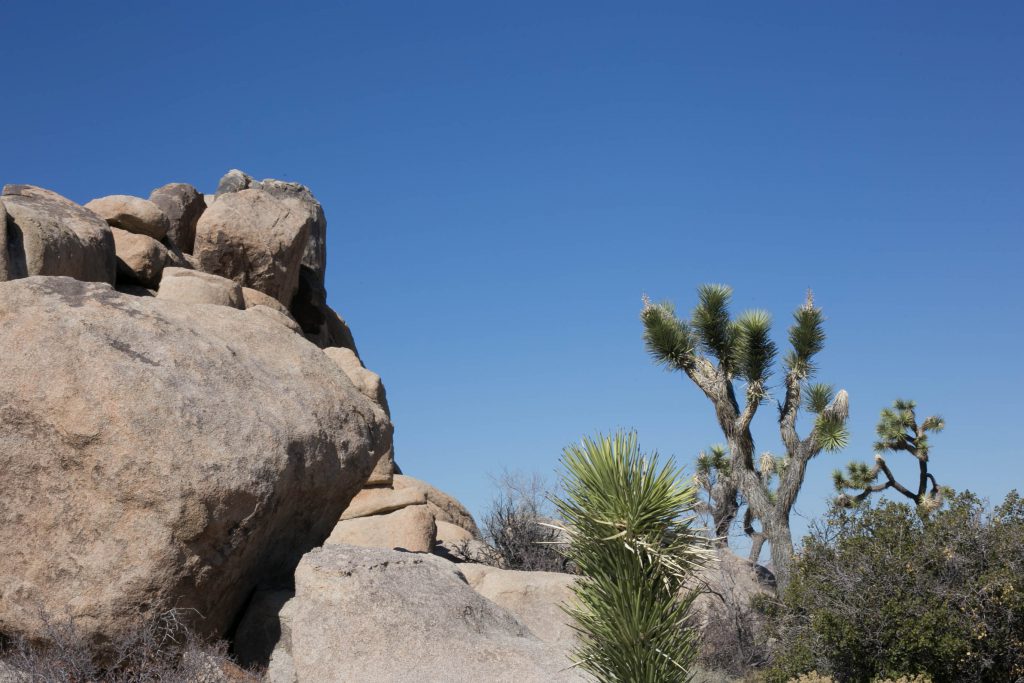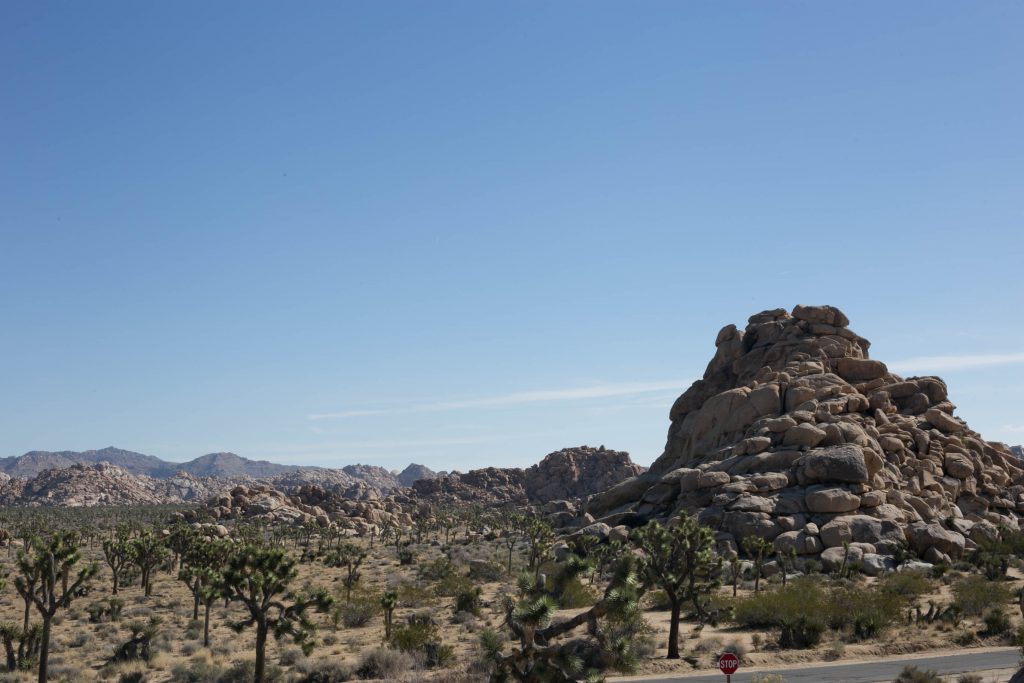 Despite being in Palm Springs for a week, there are many things that I didn't have time to do. I will definitely plan another trip there to check out the tram, photograph some of the hotels and street art. Plus, I always research restaurants before a trip and never have enough meals available to try all the places I want to go!
I would love to hear if you have recommendations of things to do, places to see, or foods to try in Palm Springs.