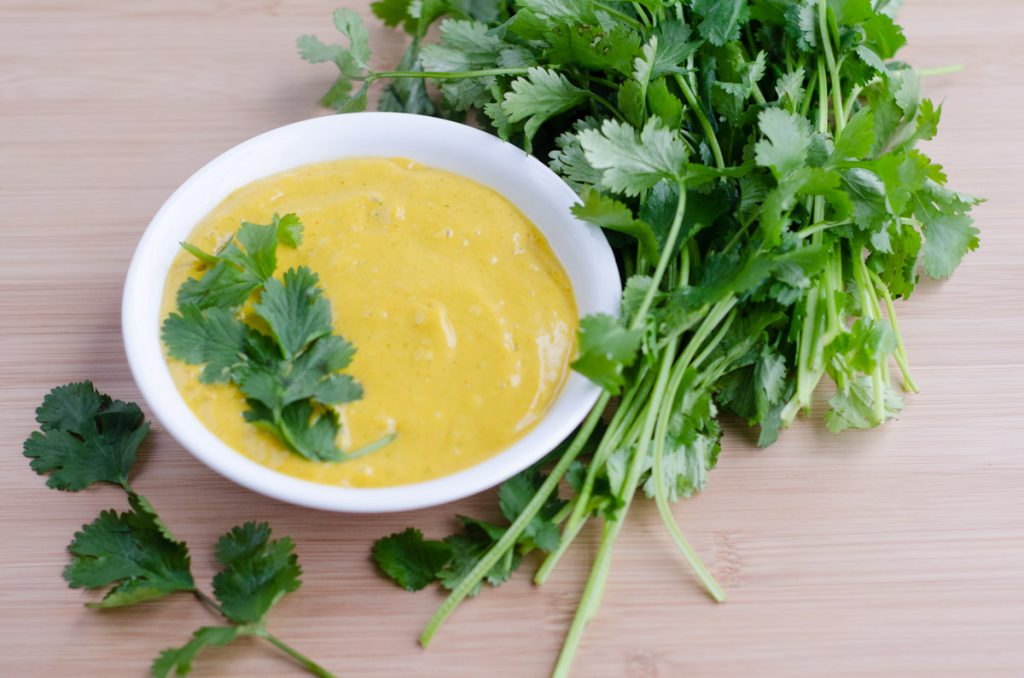 Oh, just imagine all the foods that you can dip in this delicious spicy mango sauce! Coconut shrimp? Yes! Asparagus fries? Yes! Spring rolls? Of course! How about spicy mango sauce served with roasted cauliflower? I think that there is potential there. In the comments, let me know how else you might use spicy mango sauce.
If you stop by Hello Fun Seekers from time to time, you probably know how much I love the sweet and heat flavor combination. Here are a few of my favorite sweet heat recipes.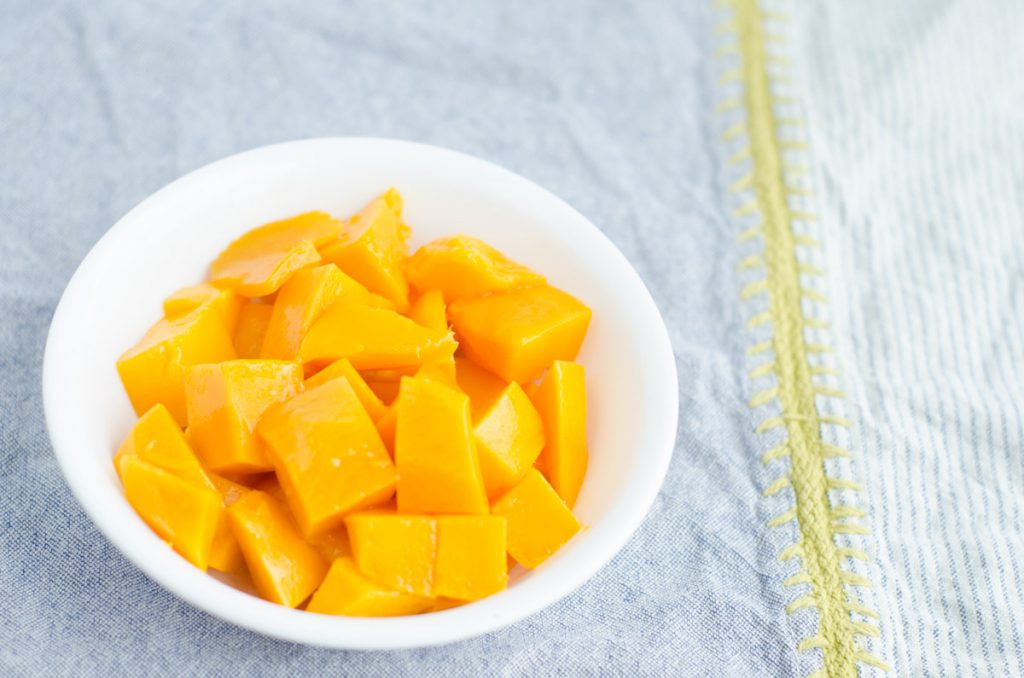 This spicy mango sauce exemplifies that sweet heat idea perfectly. The mango and coconut milk provide the sweet. You will want to use the canned coconut milk found in the ethnic food aisle of the grocery store rather than the coconut milk in the carton found with other nut milks. The heat comes from the Sriracha and chipotle chili powder.
This spicy mango sauce comes together very quickly. Once you cut and peel the mango, you just blitz everything else in the blender. I have included a tutorial on peeling and seeding a mango if you need a refresher.
See? Peeling and seeding a mango isn't that bad. Give it a try if you haven't. You will be so happy that you did! Below is a photo of my coconut shrimp recipe served with the spicy mango sauce. Delicious! You can find the link to the coconut shrimp recipe in the first paragraph of this post.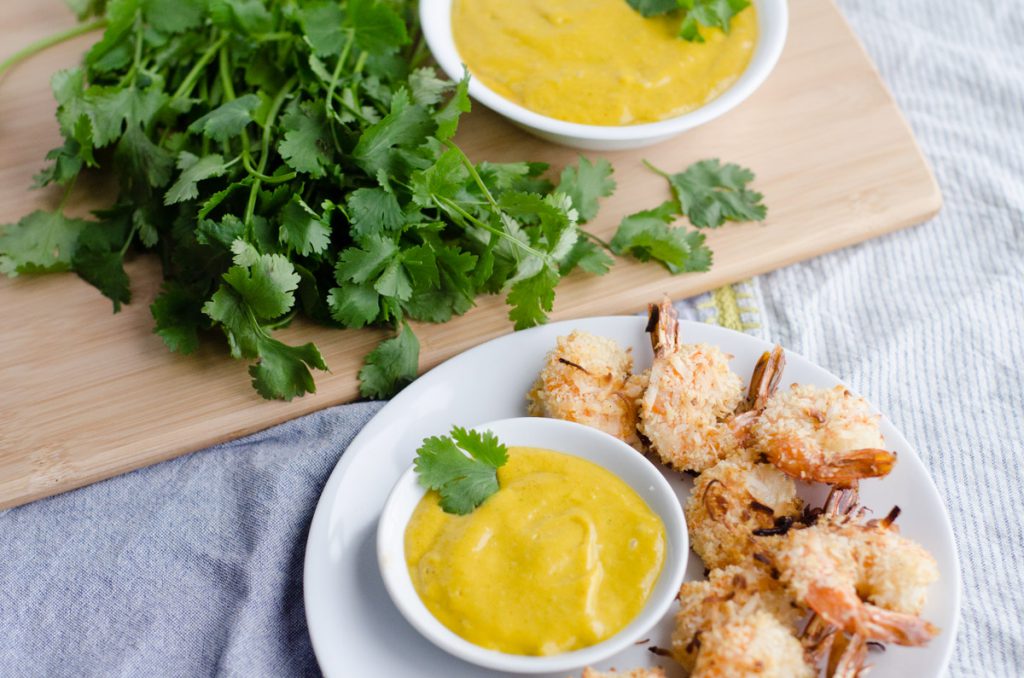 Instructions
Place ingredients for sauce in blender or food processor and blend until smooth.

Put sauce in a canning jar or covered container for one hour.