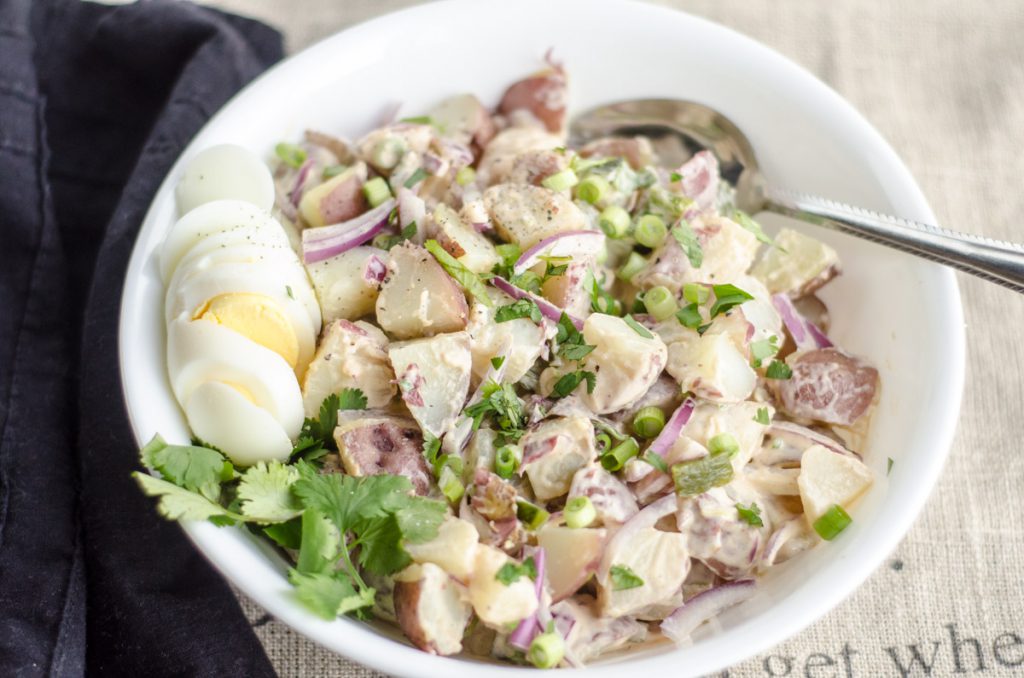 Once the sunlight grows long in the evenings after Daylight Savings Time, my brain automatically moves into summer mode. The sloth in me suddenly disappears and I want to do all the things outside.
One of those things that I must start doing immediately is cooking out of doors. I dust off the BBQ grill and start planning get-togethers with family and friends. BBQ time means potato salad time. However, this Southwestern Potato Salad recipe is not some ordinary potato salad, it is a kicked up version full of flavors you love from southwestern cuisine.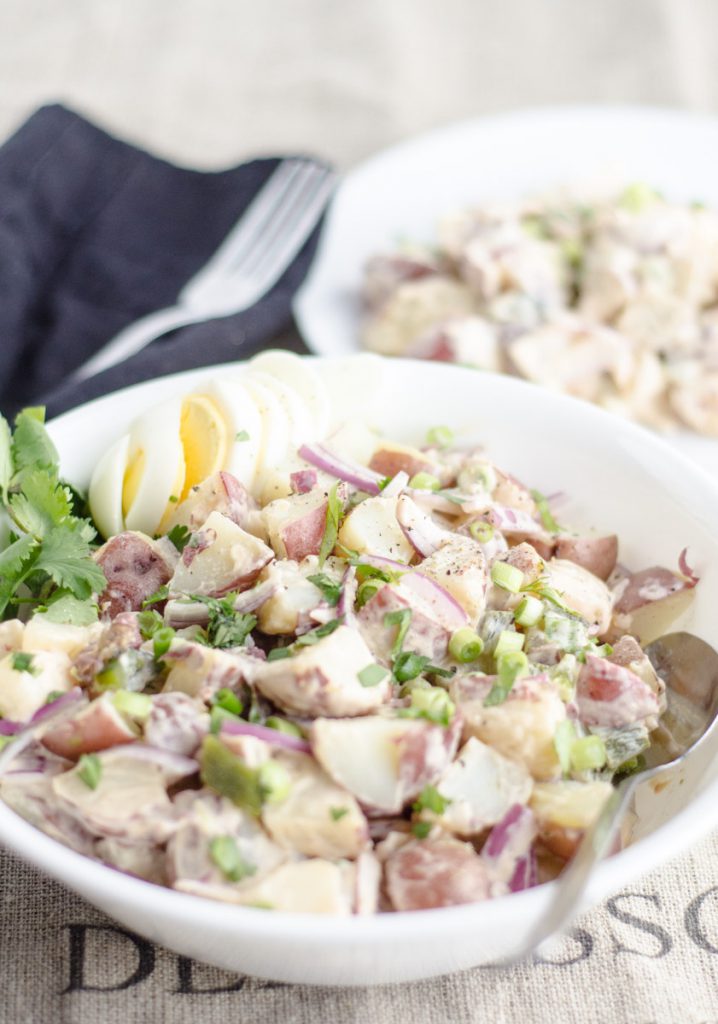 Bobby Flay's recipe for Southwestern Potato Salad on the Food Network website was the inspiration for this recipe. Once again, I found the photo associated with the recipe on their website lacking. Admittedly, potato salad is not the most photogenic dish in the world but I challenged myself to improve the recipe and photo.
I added roasted chilies to the potato salad that I am surprised that Bobby had not included in his version. I also added hard-boiled eggs to garnish the top of the potato salad because my people love hard-boiled eggs. If your people do not love hard-boiled eggs, you can omit them.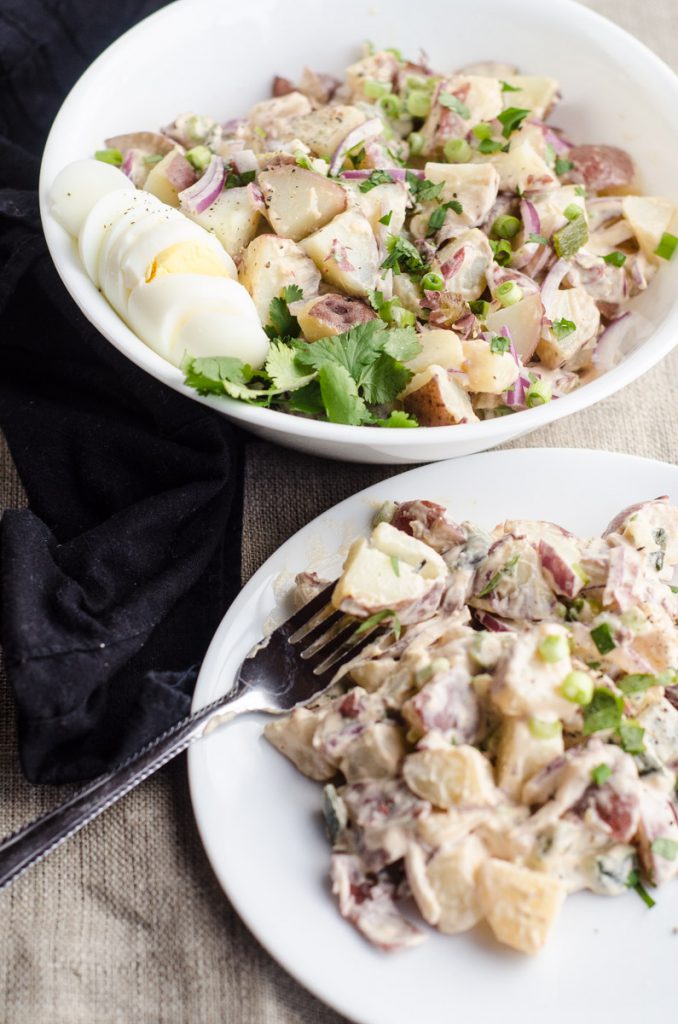 Here are few other recipes that I found on Food Network's website that I had to make and photograph in order to pin it to Pinterest. You will understand why this important if you are a Pinterest user. If you are not an avid Pinterest user, but want to be (and you should) then hit me up. I will help you down the rabbit hole that is Pinterest. It is so fun, I promise!
If you ever see any Food Network recipes that have no pictures or worse yet, terrible pictures, drop me a note with the link. I am up for the challenge!

In a medium-sized bowl, combine mayo, mustard, lime juice, chipotle pepper puree, cilantro leaves, chilies, scallions, red onion, cayenne, garlic, salt and pepper. Mix well.

In a large bowl, add the warm potatoes and season with salt and pepper. Pour the mixture from the medium bowl over the potatoes and mix well.

Season again with salt and pepper, to taste.

Garnish with hard-boiled eggs and chopped green onions.

Note: You can substitute one 4 ounce can of diced green chilies for the roasted Poblanos.
Inspired by Bobby Flay's Southwestern Potato: http://www.foodnetwork.com/recipes/bobby-flay/mesa-grills-southwestern-potato-salad-recipe