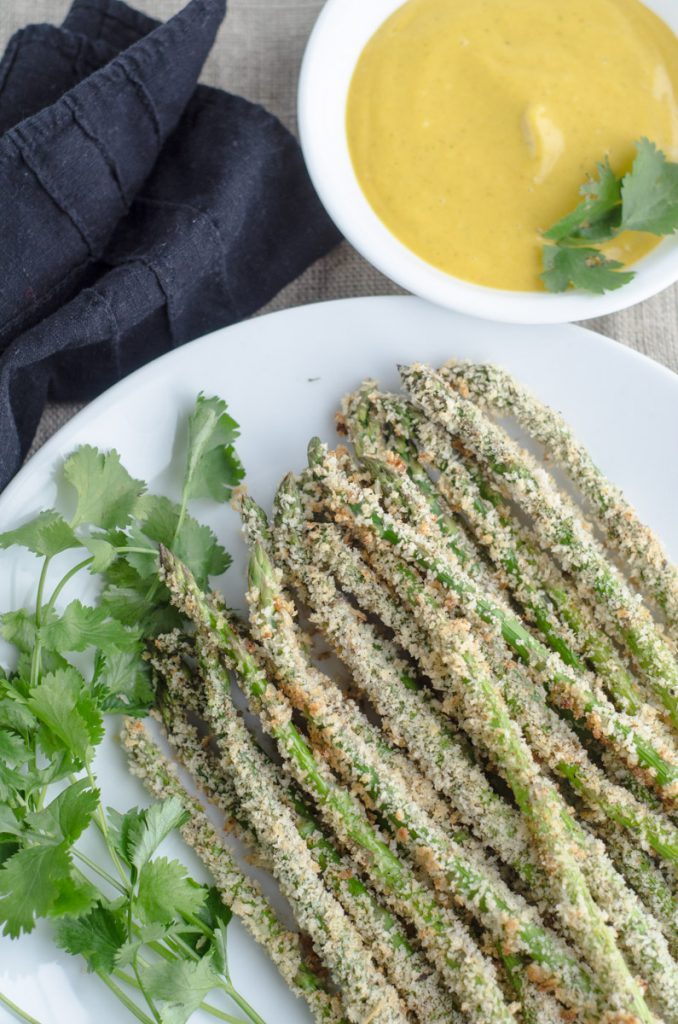 Spring is in the air! Can you feel it? On the other hand, maybe it is just me willing it here. Winter just isn't my bag. I can get into a little snow around Christmas but beyond that, I am ready for it to disappear for another eleven months and three weeks.
As I daydream about spring, I think about gardening, daffodils extending from the ground and showing off their pretty faces to the sun, and spring vegetables. Is there anything better than asparagus, peas, radishes, and greens? Well, perhaps, garden tomatoes and corn but right now after a long, cold, and super snowy winter, I crave all things springtime.
We have a friend named Denny who is in his seventies and who knows some secret spots in old orchards near his home where asparagus grow wild. GROWS WILD! I am such a city girl that it never crossed my mind that asparagus would grow wild. I know now that it does, and if I am lucky, he will feel healthy enough to go asparagus hunting this spring. He loves to pickle the asparagus (bloody Marys!) but sometimes he will show up at my door with a bag of asparagus that he has picked.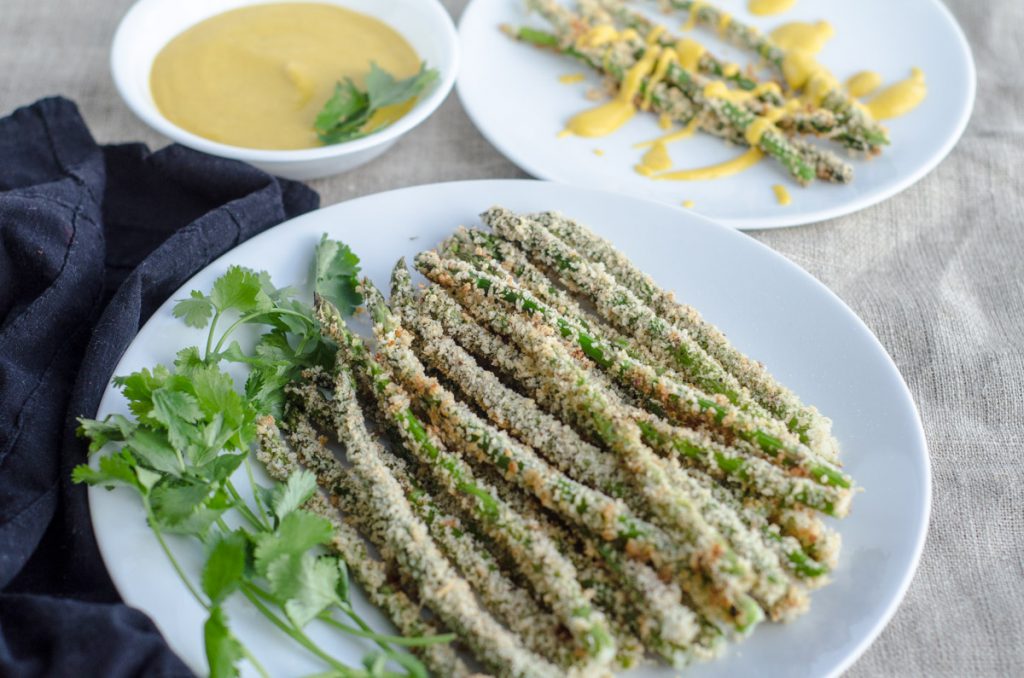 The orchards near his home seem to be getting smaller each year. Families sell off the land and developers build homes in their place, which makes me sad. So, even if you don't have a source of wild asparagus available to you, at this time of year, grocery stores start selling asparagus at decent prices. I buy bunches of it in the spring. I love it steamed with lemon, roasted with olive oil and seasonings, or dipped in eggs and dredged in spices and panko. I added chipotle chili powder and cayenne to the seasonings which adds some heat. You can skip those if you don't want the fries to have a kick.
Asparagus fries are wonderful appetizers to serve with drinks. They also make a beautiful accompaniment to seafood. I like to pick them up with my fingers and dip them into a complementary sauce. In the pictures in this post, I dipped into a spicy mango sauce, which is delicious. You can also dip them into warm marinara sauce or garlicky aioli. I also think that they would be delicious with Asian-inspired peanut sauce. I especially love Ina Garten's peanut sauce.
How to make Asparagus Fries
Preheat oven to 425 degrees F.

Lightly oil a baking sheet or coat with nonstick spray.

In a large bowl, combine Panko, chili powder, cayenne, salt and pepper. Set aside.

Working in batches dip asparagus into eggs, then dredge in Panko mixture.

Place asparagus in a single layer onto the prepared baking sheet.

Bake for 10-12 minutes, or until golden brown and crisp.
Panko is Japanese breadcrumbs often found on the ethnic food or baking aisle.
How to make Spicy Mango Sauce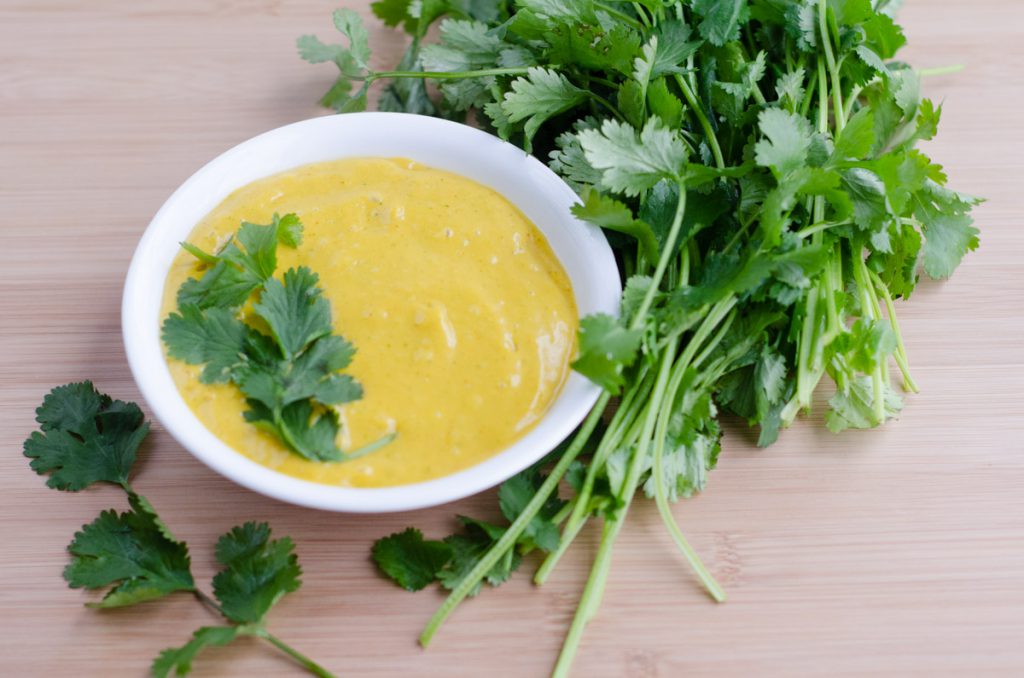 Here is the link to my post on how to make spicy mango sauce or you can follow the directions below.
Ingredients
1 ripe mango, peeled and diced
¾ cup canned coconut milk
1 tablespoon Sriracha
1/2 tablespoon honey
1 lime, juice and zest
1 tablespoon cilantro, chopped
½  teaspoon chipotle chili powder
1/4 teaspoon salt
Instructions
Place ingredients for sauce in blender or food processor and blend until smooth.
Put sauce in a canning jar or covered container for one hour.