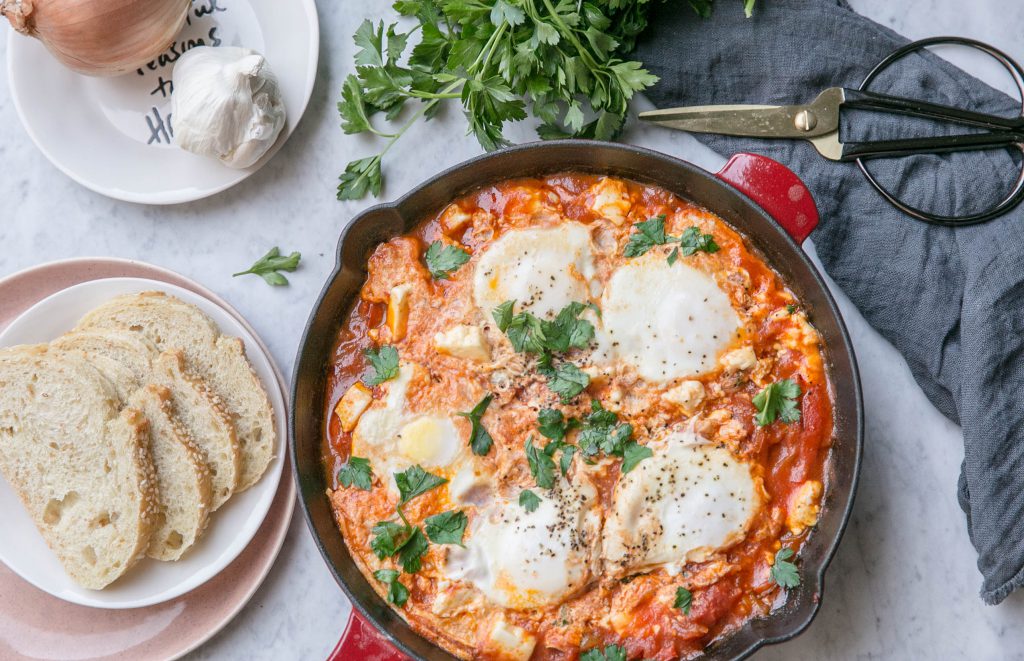 Shakshuka has an unusual name that may not roll off the tongue easily at first but believe me once you make this you will be shakshuka-ing all the time. Shakshuka is a dish that is popular in North Africa and the Middle East. Basically, the dish consists of eggs poached in tomatoes, onions, red peppers, and various spices.
Shakshuka is incredibly versatile and can be served for dinner or brunch. Most of the ingredients are pantry staples and from start to finish you can make this meal in just over 30 minutes. Plus, when you are done your kitchen will smell like heaven. I kid you not.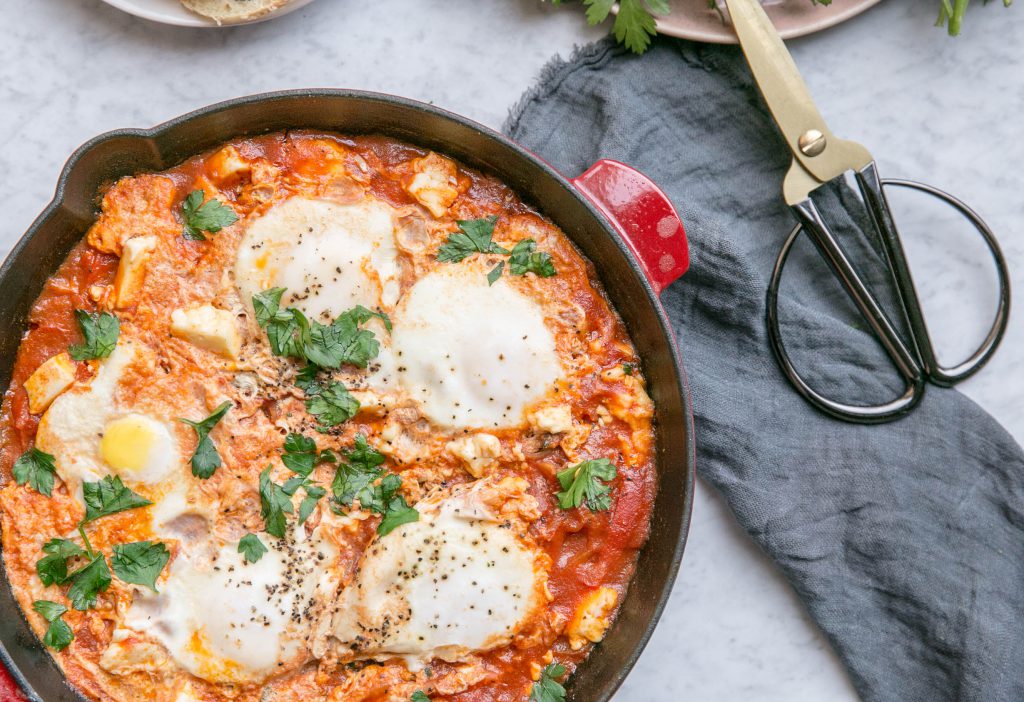 One unusual element of this dish is using a large can of whole, peeled tomatoes. I like to pour the whole can into a large bowl and crush the tomatoes by hand before adding them to the skillet.  This process adds not only the terrific flavor from the whole tomatoes but provides the sauce a beautiful rustic texture.
But, be warned, wear an apron or clothes that you don't care about because it is a messy process. If you hate messes you could also use a pastry blender to break up the tomatoes. But, why not bring out your inner Lucille Ball and smash those babies up like an Italian grandma? Check out this video. This woman gets me.
Having bread to soak up the sauce is crucial. My preference is a nice crusty loaf or fresh warmed pitas. A crisp green salad would round out the meal perfectly.
Last year, a few Hello Fun Seekers readers and I all made shakshuka simultaneously and live-tweeted our progress on Twitter. It was really fun! Would you all be interested in doing something like that from time to time? Let me know in the comments below if you think that sounds like fun.
How to Make Shakshuka