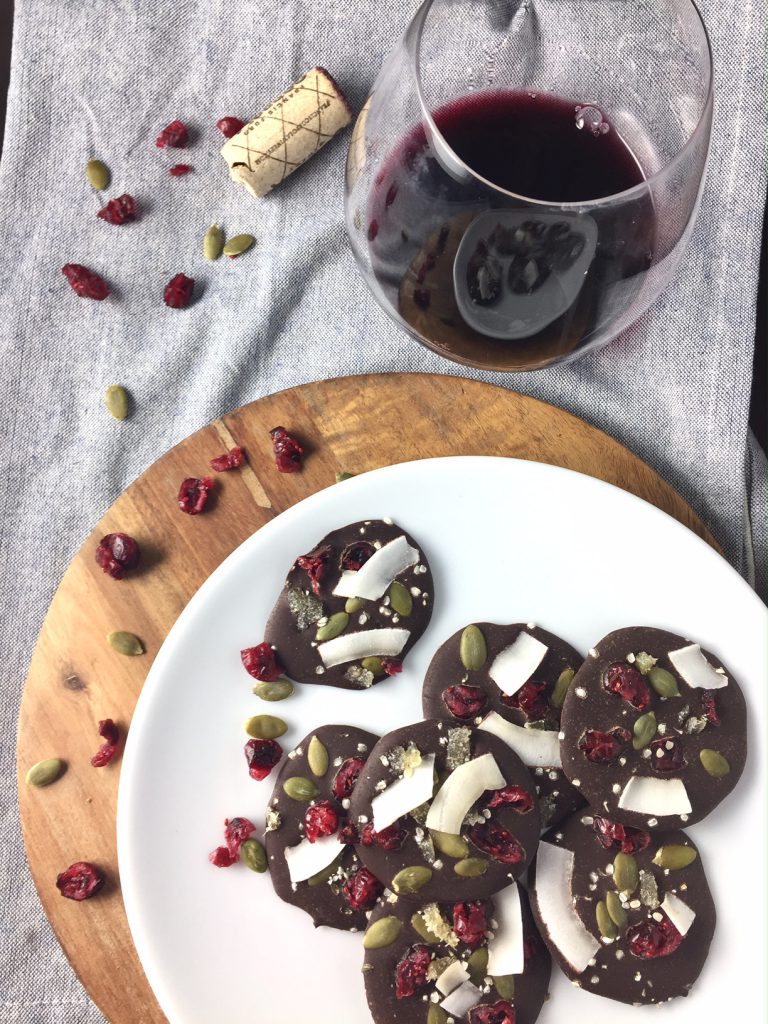 I am in love with these homemade dark chocolate bites. Don't they look practically gourmet? Many of my friends and families received a bag of these beauties as part of their holiday gifts last year.
Best of all, you can make a batch of these in less time than it takes to watch an episode of Gilmore Girls. I know this because I did and you can too. They are that easy!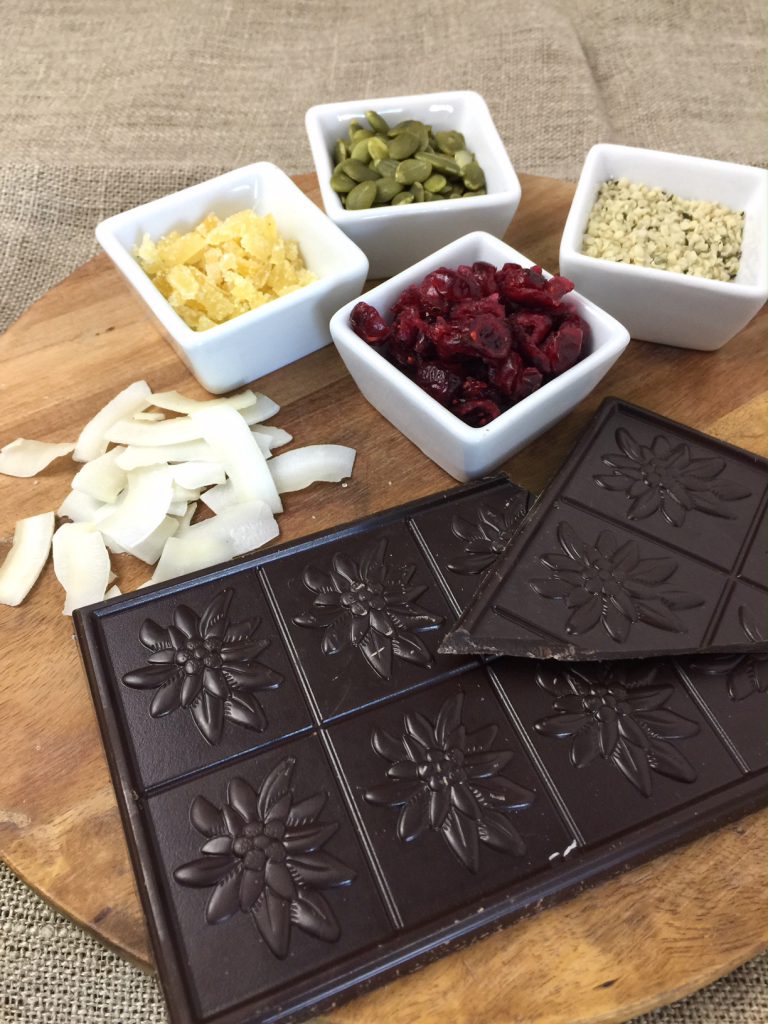 Another great thing about these elegant dark chocolate bites is that you can customize them to match your tastes. The ingredients that you add to the chocolate can be intentional and match a theme for the season or use whatever ingredients you happen to have in your pantry.
I made these last year for the holidays and used pepitas which are roasted pumpkin seeds and dried cranberries for their green and red colors. I added candied ginger because of its warm spiciness, coconut chips and hemp seeds for crunch and visual interest. They turned out pretty, right?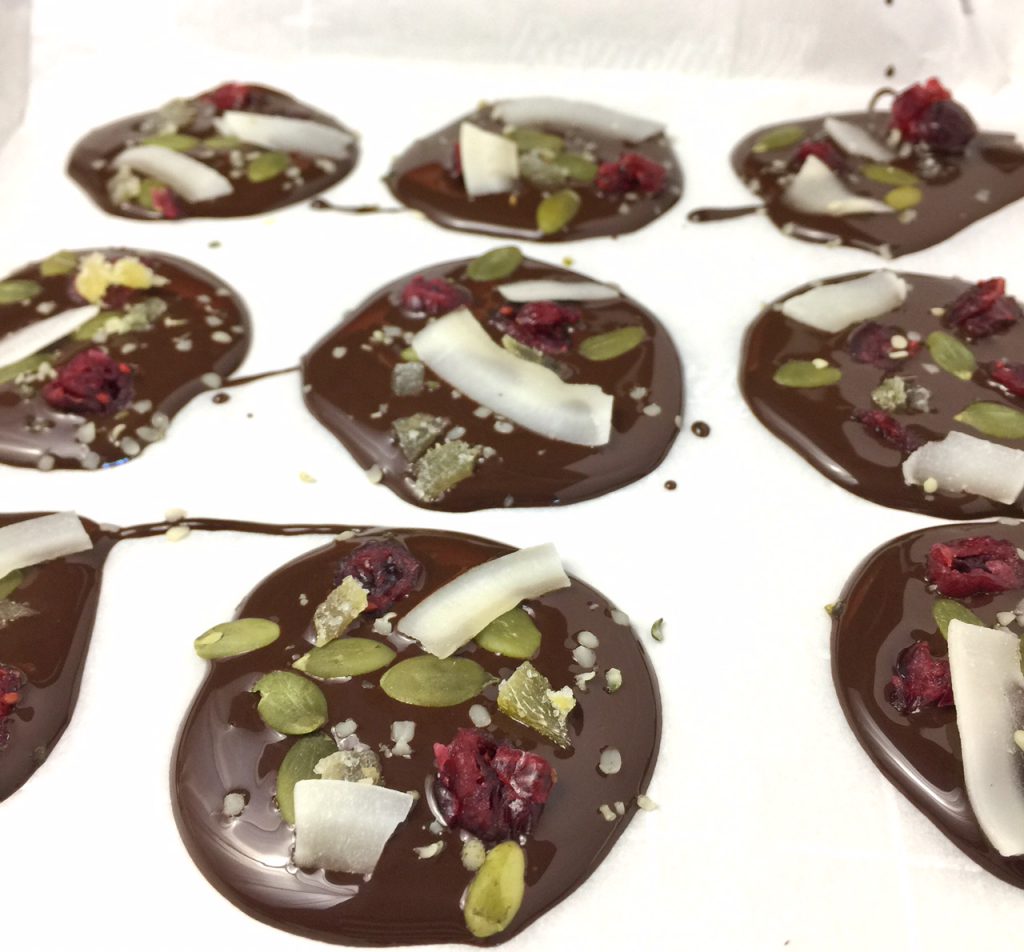 But you could swap out pepitas for pistachios or almonds. Or, you can use dried blueberries or apricots instead of cranberries, or any other flavor or color combinations that you fancy.
The process for making these candies couldn't be easier. This is a perfect project for beginning candy-makers. You melt the chocolate in the microwave, spoon the melted chocolate onto a parchment lined baking sheet, and then add the topics. Chill in fridge until the chocolate hardens. Seriously, that is all it takes to make these elegant and easy chocolate candies.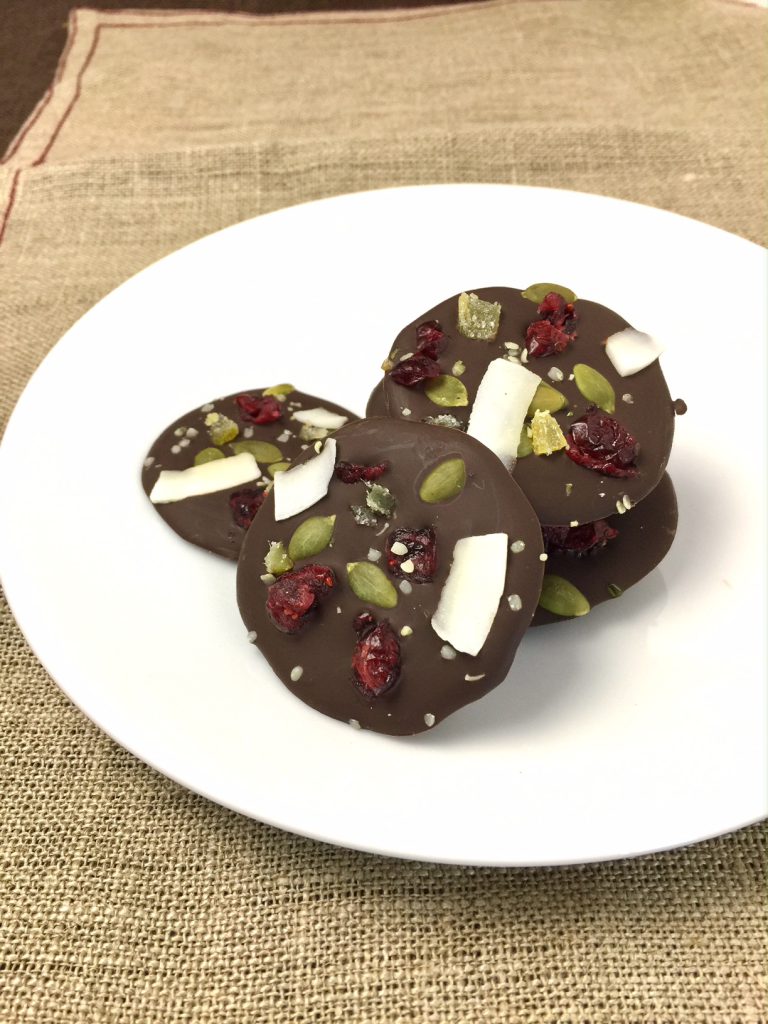 I like to package these chocolates in small cellophane bags and tie them up with pretty ribbon or string. Add a festive tag and you have beautiful and tasty holiday treats ready to give (or eat)!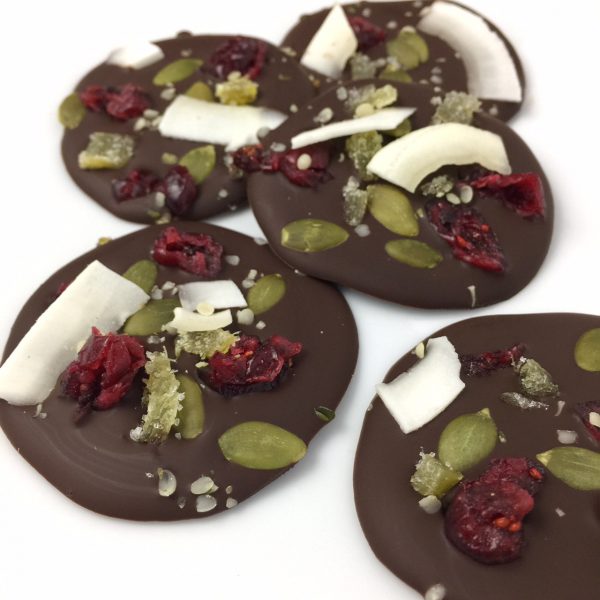 | | |
| --- | --- |
| | |
Line a baking sheet with parchment paper.

Assemble all your toppings.

Break or chop up chocolate into small pieces.

Place chocolate pieces into a microwave-safe bowl. Add coconut oil to chocolate.

Microwave chocolate for 30 seconds. Repeat until chocolate is melted, stirring after each time. Chocolate can burn easily so cook for 15 seconds as the chocolate gets close to completely melted.

Drop the melted chocolate into circles about the size of a silver dollar onto parchment lined baking sheet.

Quickly sprinkle the toppings over the warm chocolate. Place baking sheet in refrigerator until chocolate sets up.