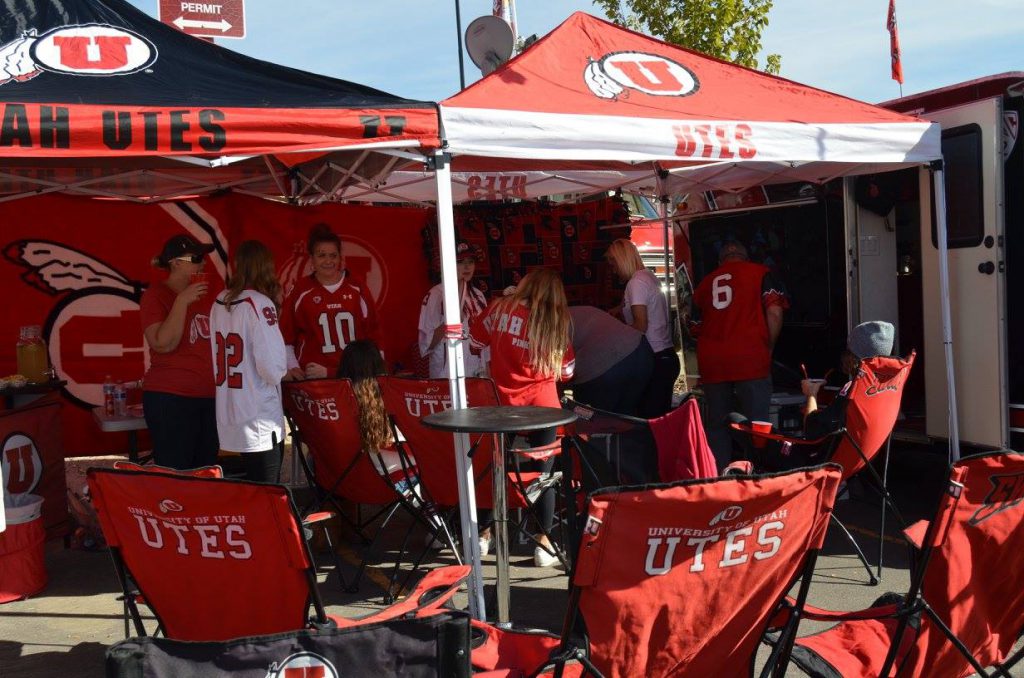 My friend Courtney is back with another rump-shaking Spotify playlist. Court is a University of Utah football fan through and through. One of the many things that I love about her is that saw a need in her tailgating group and took action which she explains below.
If anyone can rise to the challenge of creating a Spotify playlist that meets the musical needs for a multi-generational crowd, Courtney is the one. So, get your tailgating food packed up and bring along a portable speaker so you and your tailgating crew can enjoy the pre-party before the big game.
I've been tailgating and attending football games with the same group since 2008 (Sugar Bowl Championship year!) They were tailgating together for years before I joined them. Up until a couple of seasons ago, it was a pretty dialed in operation, with the exception of one thing: the music.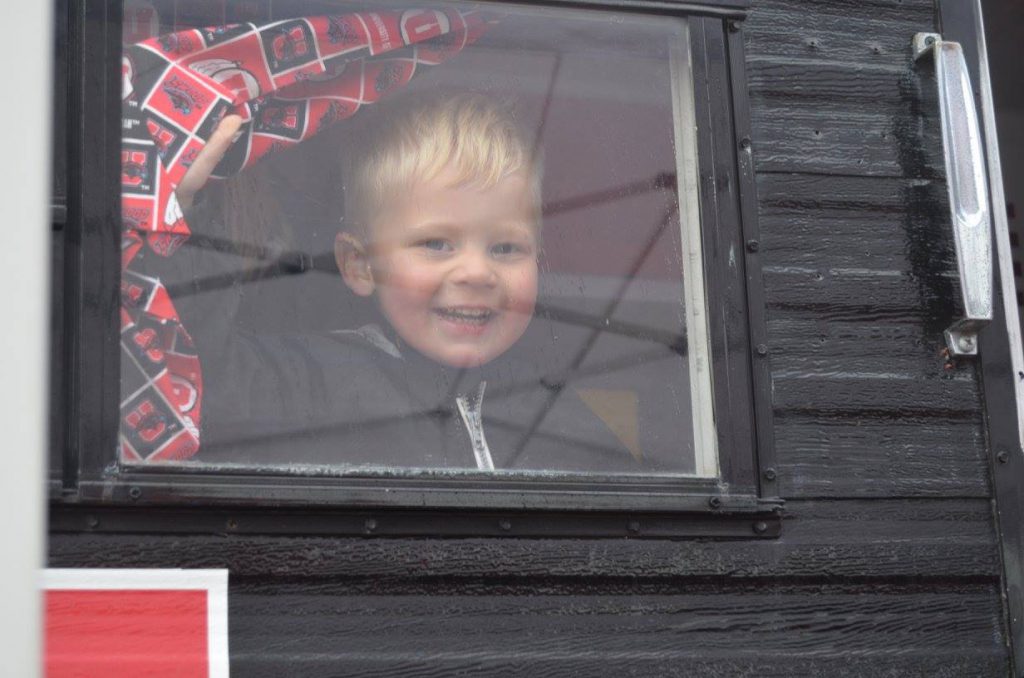 Our group ranges from Baby Boomers to Gen Zers. Every time someone tried to play music, someone else would be complaining, "what is this?? It's terrible!" And it usually was. I knew I had to do something, but was I up to the challenge? Putting together a playlist that all of these people with varying musical tastes could enjoy for hours?
I wasn't sure, but Coach Whitt gave me a great pep talk (in my mind) "EVERYTHING YOU'VE GOT! LEAVE NOTHING IN THE TANK! IT'S RIGHT THERE FOR THE TAKING! GO TAKE IT!"
OK, coach!

The Music in the Tailgating Playlist
What I came up with includes gems for the Baby Boomers by Paul Simon, Led Zeppelin, Johnny Cash, and Elton John. For the Gen Xers we've got stuff by Modest Mouse, Tom Petty, Red Hot Chili Peppers, and Beastie Boys. For the Millennials I added The Black Keys, The White Stripes, Amy Winehouse, and Beyoncé. And for our Gen Zers, we've got songs by Lorde, Imagine Dragons, Alabama Shakes, and Alt-J. On top of those, I added songs sure to pump you up for the big game like Spoon's "The Underdog" and DJ Khaled's "All I Do Is Win."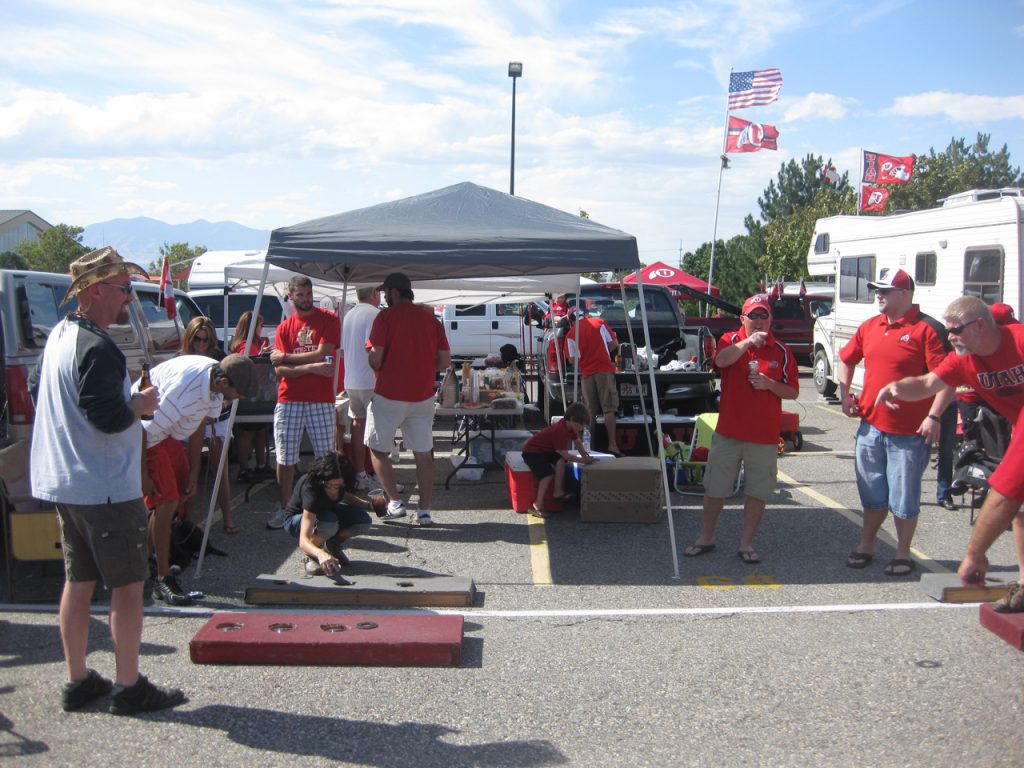 Now instead of complaining, we bop our heads up and down while we pile up our plates, shake our hips while we play holy board, dance while we top off our drinks, and tap our feet while we discuss our team's #throwgame, and whether or not this year, our new offensive coordinator can improve our production.
VICTORY!
It is a true crowd-pleaser with songs sure to get you ready for the big game. I hope you and your tailgating group enjoy! Go Utes!!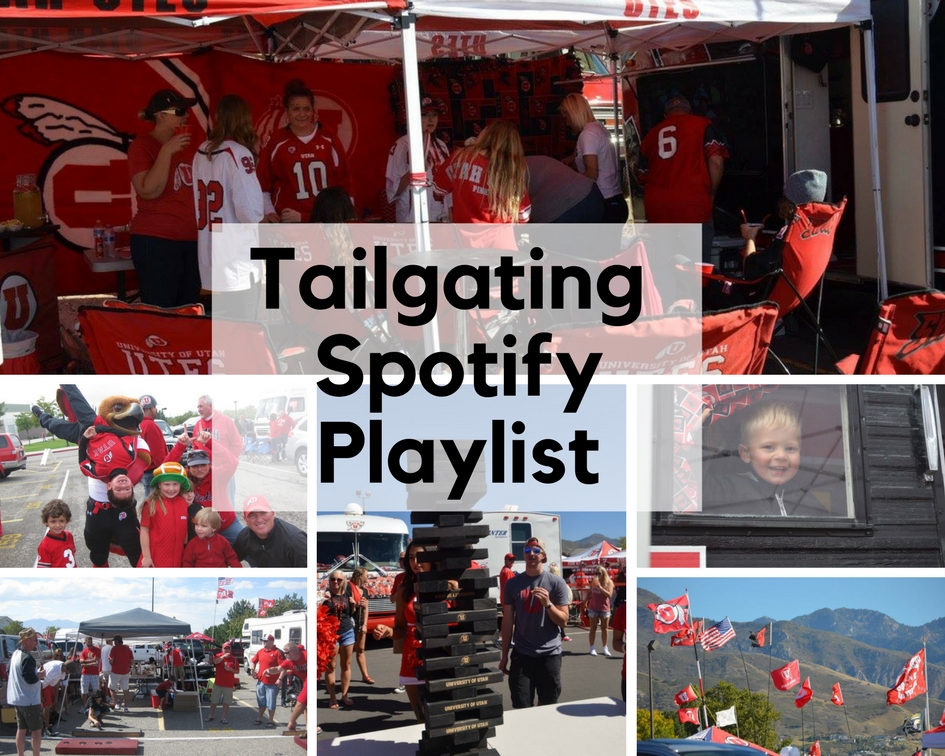 Be sure to check out Courtney's other playlists