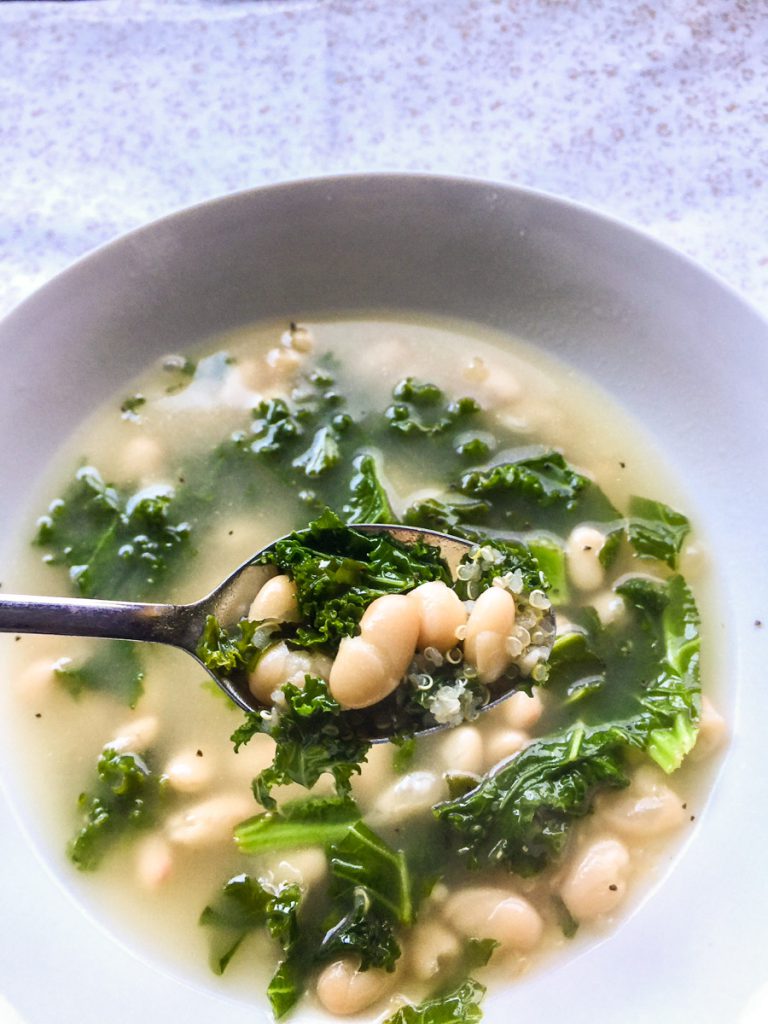 You don't throw away those end rinds of Parmesan cheese, do you? Please don't. Ever. Take them and place them in a freezer baggie and freeze them for future use. Or, next time you are at a grocery store that has a nice cheese section, look around, sometimes stores will sell the rinds. Buy them. Every single one that you can find and stash them in the freezer like you are a squirrel hoarding acorns for the winter. These little flavor bombs are perfect to add to soups, stews, a pot of beans, and, of course, making Parmesan broth.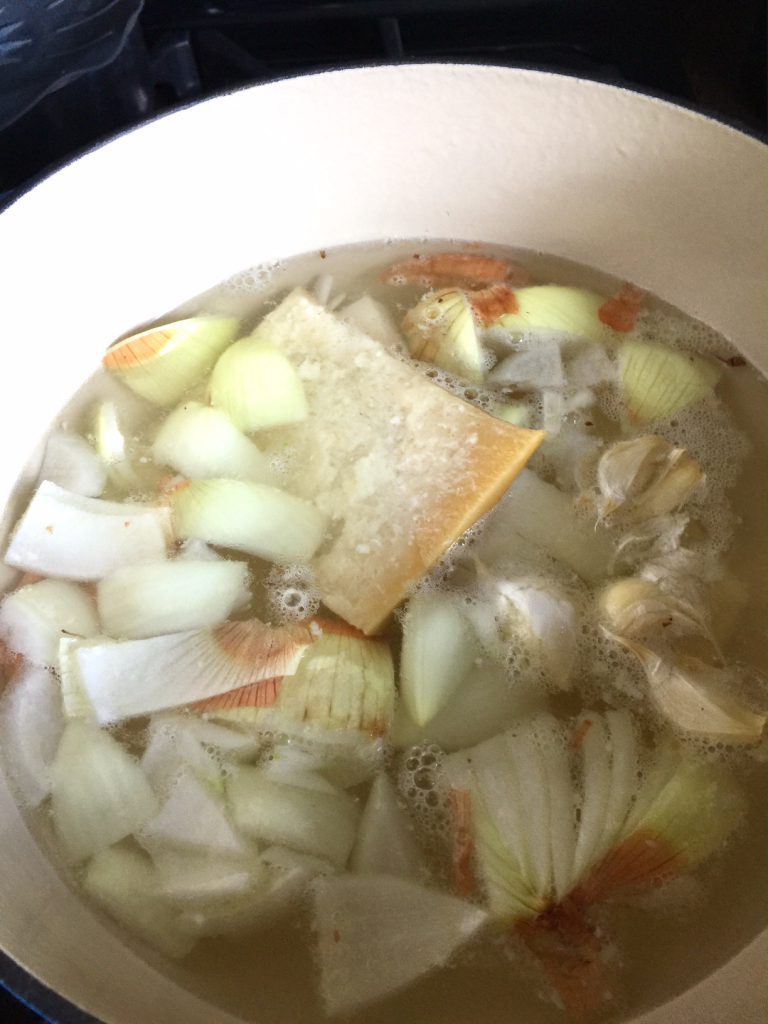 Making a pot of Parmesan broth is ridiculously simple. Plus, the smell of Parmesan broth cooking on your stove top will infuse your kitchen with the most delectable smell. The broth can be ready in under an hour. Then, you can decide whether add a few more ingredients and have dinner on the table or if you want to use the broth later, place it in the fridge or freezer for future use.
To make the broth you will put water, an onion, cloves of garlic, and the Parmesan rinds into a pot or Dutch oven. You don't even have to peel the onions and garlic! Simmer for 45 minutes. Then, strain the soggy solids out which will have given up every ounce of flavor, and there you will have Parmesan broth. Now comes the fun part. What ingredients will you add to transform this broth into a scrumptious bowl of soup?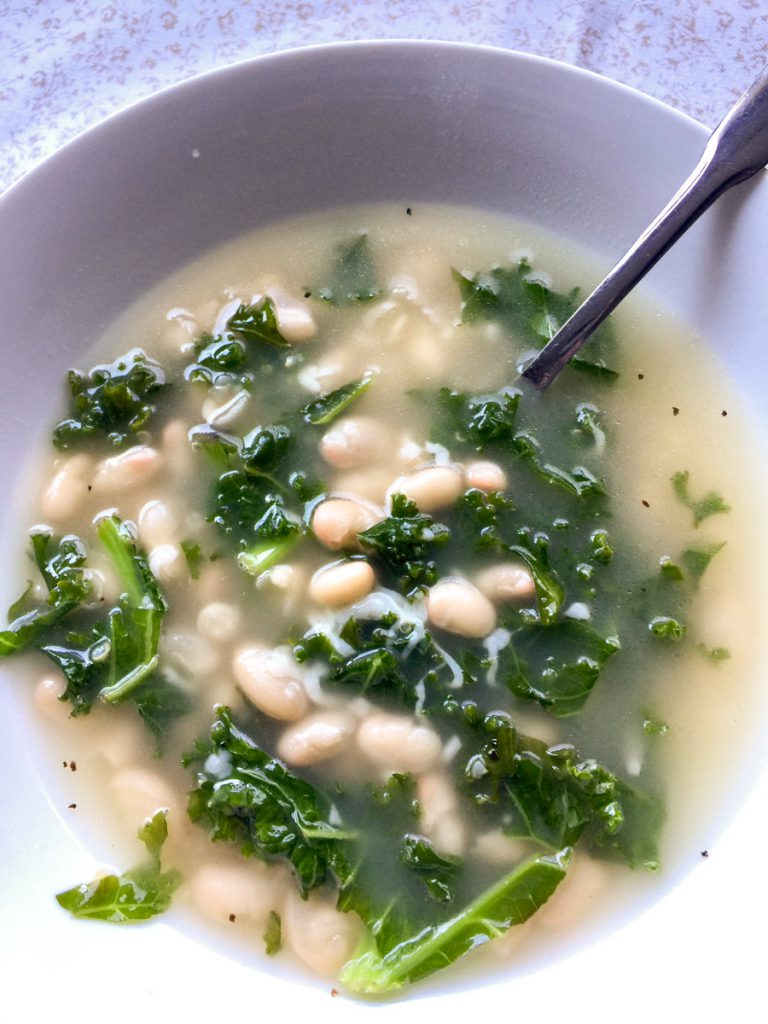 The world is your oyster here! Feel free to add whatever soup ingredients that you like. I decided to add a can of white beans, some leftover cooked quinoa, and kale. The addition of these ingredients transforms the Parmesan broth into an incredibly satisfying and hearty meal.
This recipe was inspired by the incredible Julia Turshen cookbook 'Small Victories'. I would encourage you to track down a copy. Julia is a cookbook author, food writer, and hosted the first two seasons of Radio Cherry Bombe which featured interviews with amazing women in the world of food.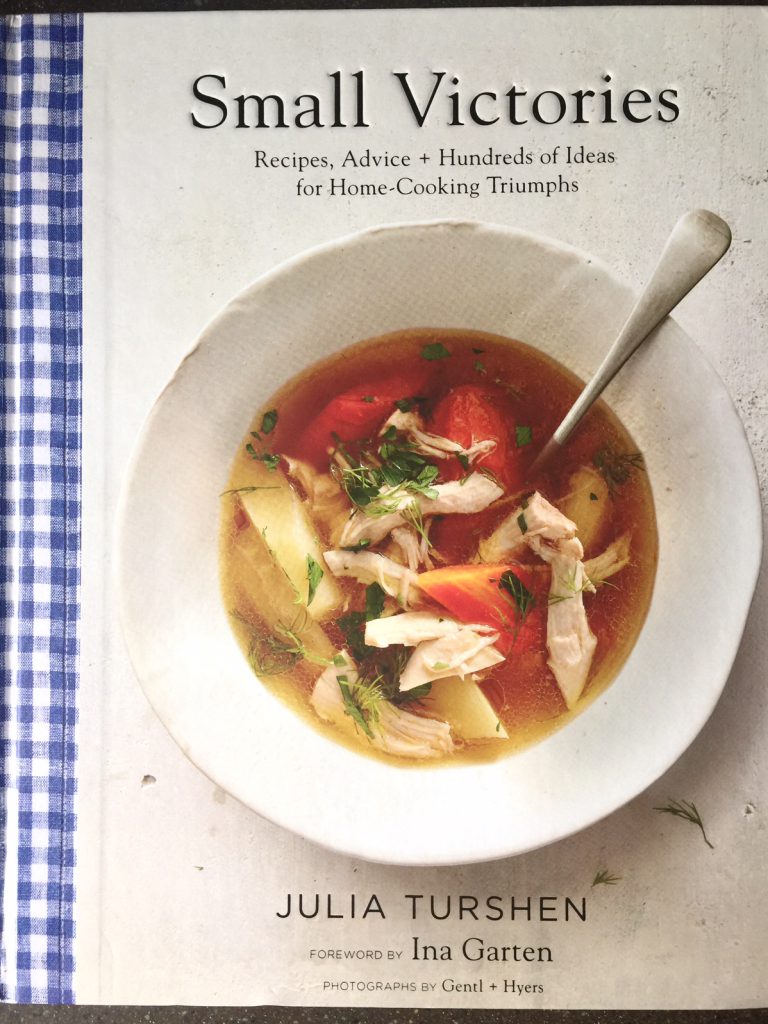 In the recipe from Small Victories, Julia added peas and some small pasta to her Parmesan broth. One of the features of the cookbook that I really enjoy in that she offers variations for all her recipes. I find that those suggestions inspire my creativity and also encourage me to look around my fridge, freezer, and pantry to use ingredients that I already have on hand rather than running to the store. One of her variations recommended beans and greens which I almost always have on hand. Plus, I had some leftover quinoa in the fridge so I threw that into the pot too. The result was an perfectly warming meal on a frigidly cold night.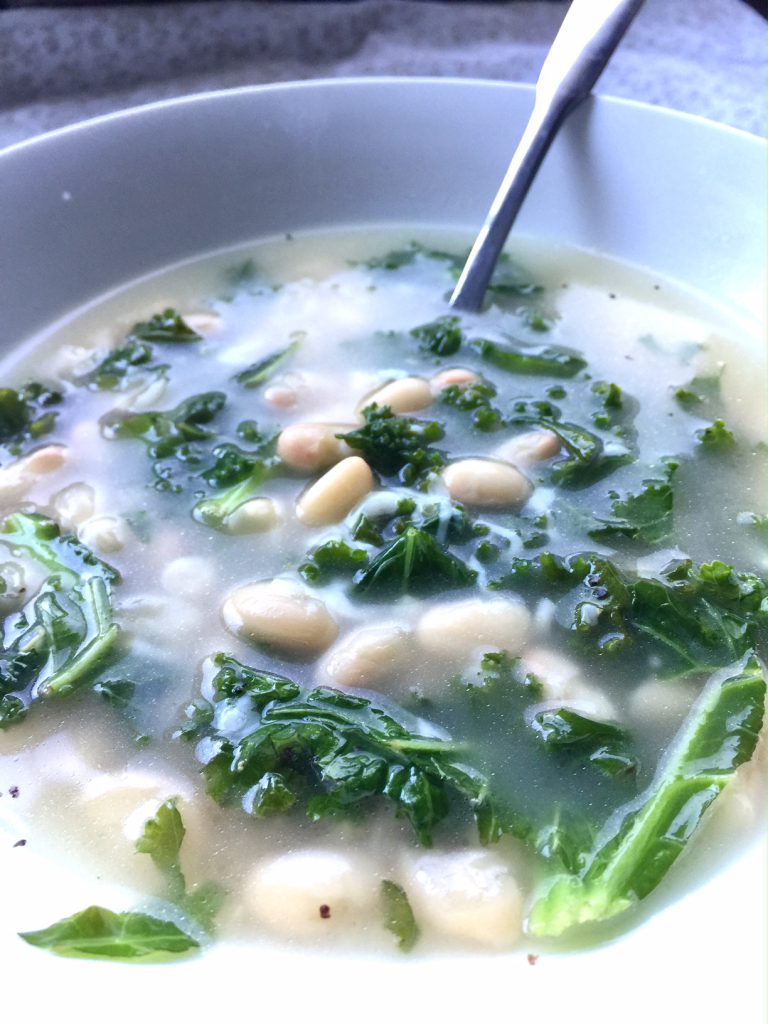 In a medium-sized, heavy bottomed pot bring water, onion, garlic, and Parmesan rinds to a boil over medium-high heat. Lower heat and simmer broth, partially covered for 45 minutes.

Strain the soup into another pot or large bowl pressing down on contents of strainer. Discard content of strainer and season broth with salt and pepper.

When you are ready to eat, bring the broth to boil and add white beans, cooked quinoa, and kale (or Swiss chard) and cook until greens are bright green about 2 minutes.

Serve immediately with shredded Parmesan cheese and more fresh ground pepper.