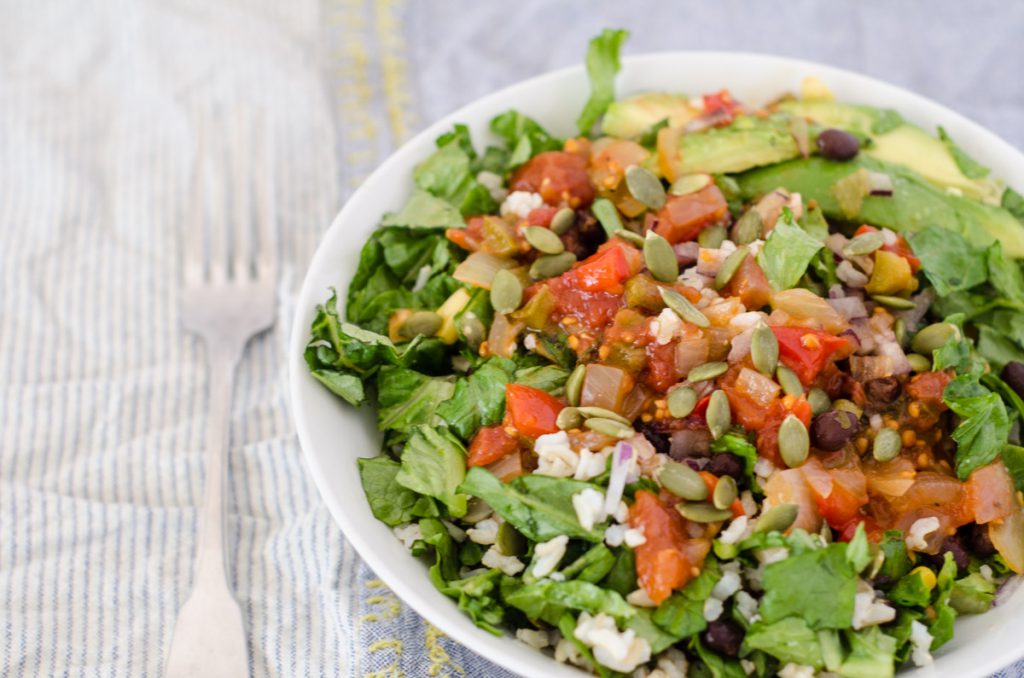 I live on Buddha bowls. I cook the components for Buddha bowls as part of batch cooking for the week. When I first started making them I didn't know that they were called Buddha bowls. I just called them bowls. But, I love the name Buddha bowls now, so that is how I always refer to them. For the uninitiated, a Buddha bowl is simply a meal that consists of a grain, a green, and a bean.
The grain can be rice (brown, white, red, black, or wild), quinoa, wheat berries, or any other grain that you fancy. Be adventurous and try some new grains. Peruse the bulk bins at your grocery store and find a new grain to try. You can buy a small amount of a few different types and see which ones you like. You can google how to cook any grains for instructions on how to prepare them.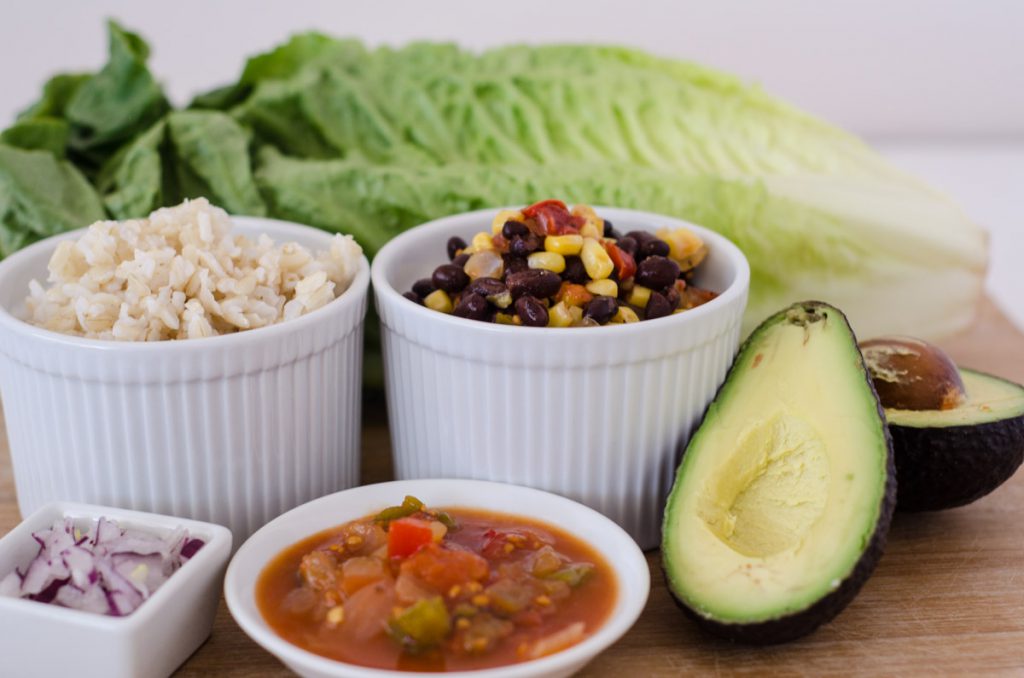 For greens, I like to use raw greens which are hearty like chopped Romaine or kale. Or, sometimes I will use sauteed greens like Swiss chard or spinach. But, I often substitute other veggies in my bowls like roasted broccoli, Brussels sprouts, or cauliflower. This isn't science, just use what you like!
I always have cans of beans in my pantry. I couldn't pick a favorite. I love them all. They each offer unique character to a dish. On any given day, you can find garbanzos, black beans, white beans, kidney beans, and pinto beans in my pantry. I also keep a stash of dried beans handy. They are so cheap, easy to cook, and a great source of fiber and protein.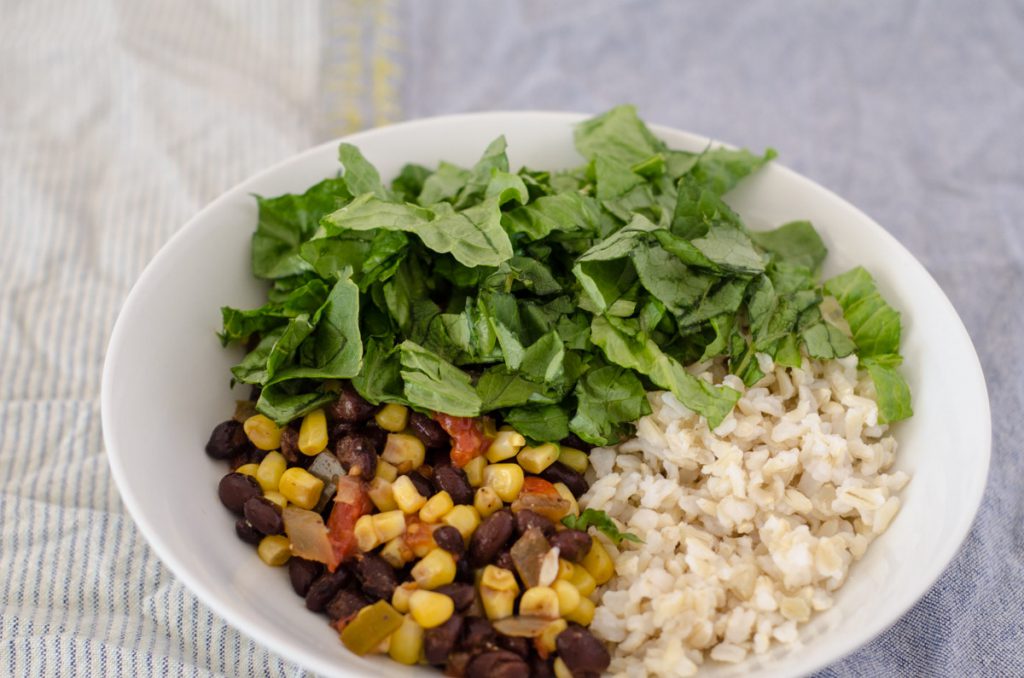 As you can see, Buddha bowls are perfect for make-ahead meals. Cook a big batch of your grains over the weekend, open a can of beans, and then decide what vegetables you want to include. Then, you will have a quick easy dinner and left overs for lunch.
I often will see an ingredient at the store that will inspire my Buddha bowl for the week. This week I found avocados on sale at my local market. Instantly, I know that a Fiesta Buddha Bowl was going to happen this week. Over the weekend, I made a batch of brown rice. I had black beans, Romaine lettuce, salsa, corn, onions, salsa and pepitas in my pantry. Along with the avocados, I was set!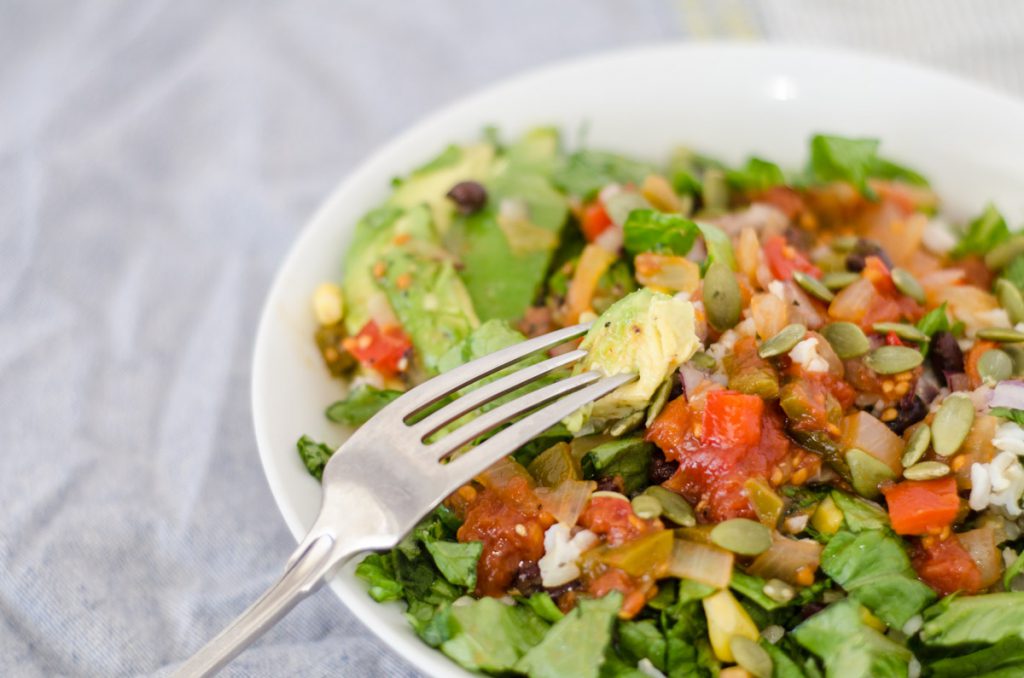 I will be featuring ideas different Buddha bowls in the coming months. But, there are seriously so easy that I encourage you to come up with some combinations of your own featuring ingredients that you love. I would love to know if you have any favorite bowl combinations.  Feel free to leave me some ideas in the comments below.
Black Bean and Corn Salsa
| | |
| --- | --- |
| Black Bean and Corn Salsa | |
For black bean and corn salsa: In a medium bowl, combine the black beans, corn, red onion, and salsa. Stir to combine. Then, squeeze ½ of a lime over salsa and add salt and pepper to taste.

For each bowl combine ½ cup of brown rice, ½ cup of black bean salsa, 1.5 cup of chopped Romaine leaves, ¼ of avocado and squeeze ½ of a lime over bowl and then sprinkle with pepita seeds.