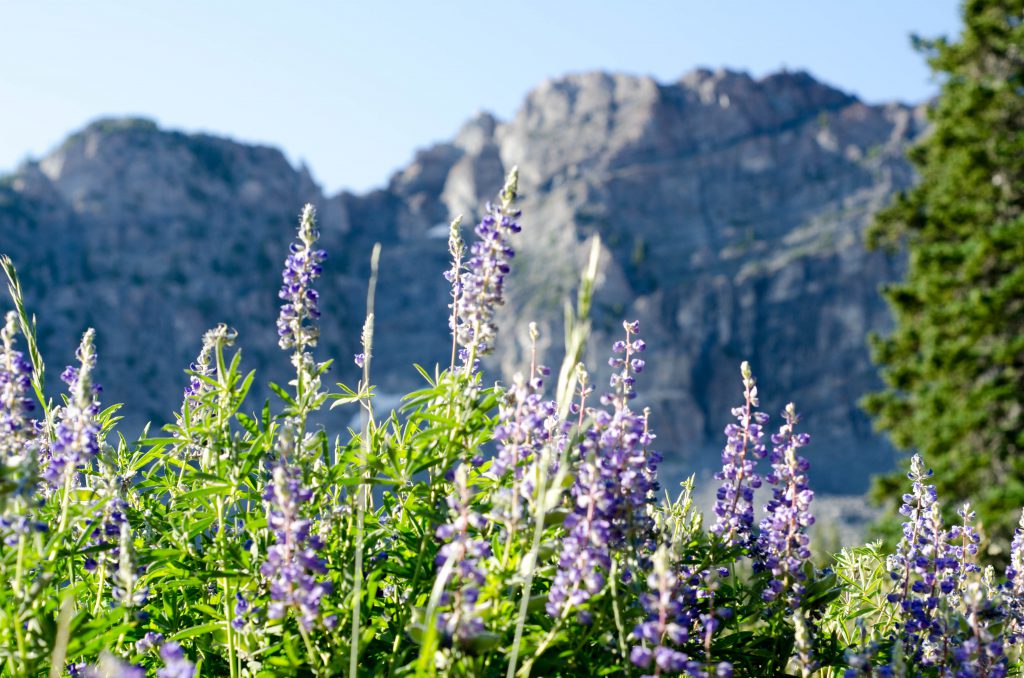 I do my best thinking while I am walking. I always have. For this reason I try to get outside for a little while every single day of the year. But, it is summertime now and I love to take advantage of the cool mountain air when the temperatures are sweltering in the Salt Lake valley as they have been much of the last eight weeks.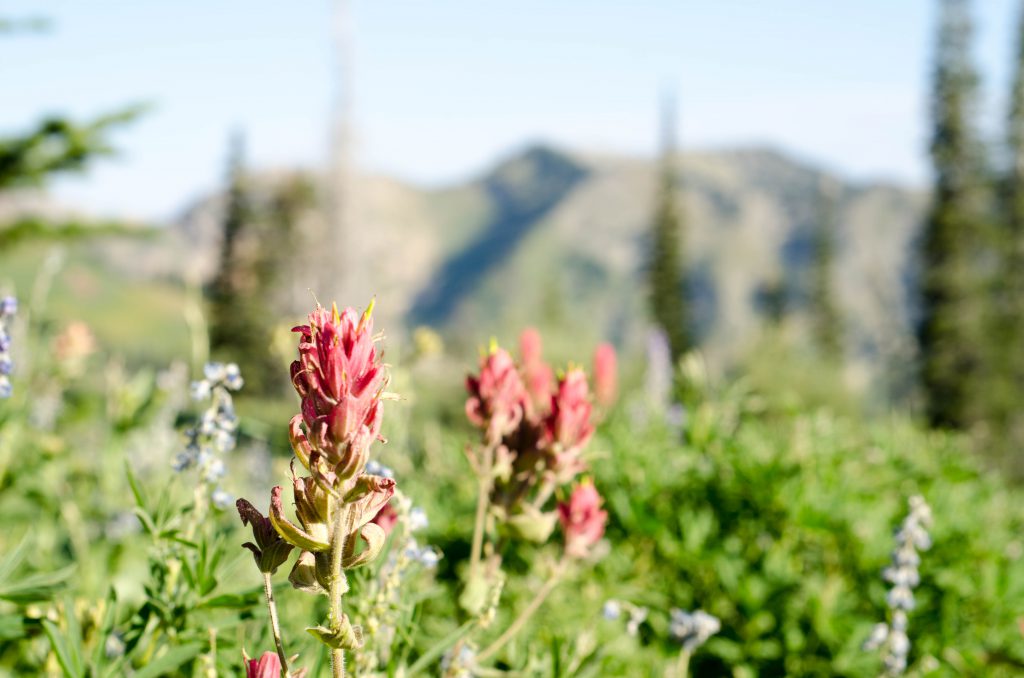 Summer in the Wasatch Mountains is famous for the glorious display of wildflowers in the Albion Basin. A short drive from Salt Lake City up Little Cottonwood Canyon just past Alta Ski Resort you will see a gravel road which leads to the Cecret Lake trail head. Little Cottonwood Canyon is a watershed area so leave your furry friends at home.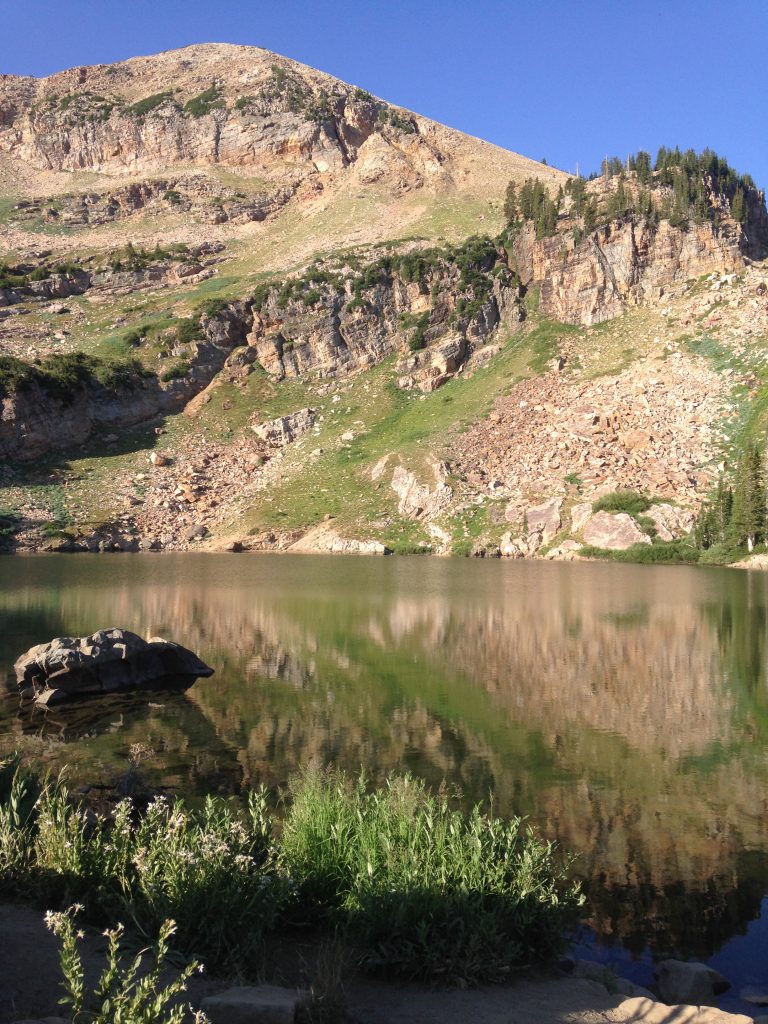 During weekends in July and August you will want to arrive early as this hike is very popular and traffic and parking can be frustrating. But, I recommend that you take advantage those long summer days during the week and get to the trailhead by 7:00a. You can get to Cecret Lake and back before work.  I did this recently and it was glorious. Only a few cars were in the parking lot and not many hikers on the trail. The soft morning light was a bonus for snapping photos of the picturesque wildflowers.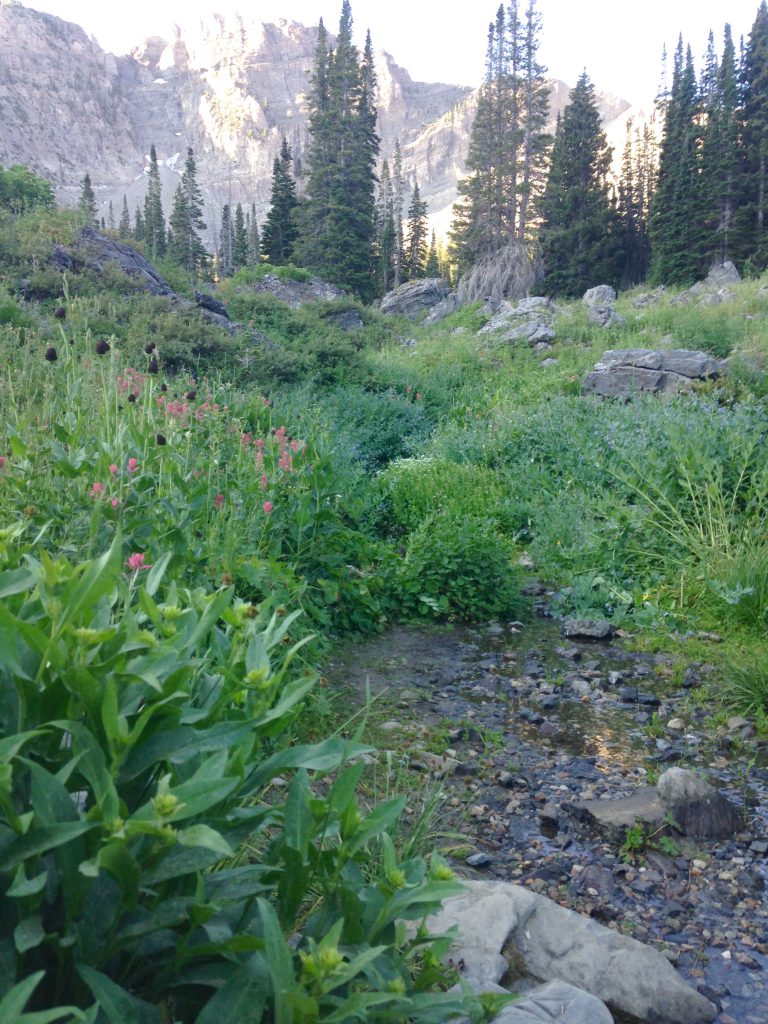 The trail to Cecret Lake is less than two miles out and back. I once enticed my children on this hike by bribing them with an Egg McMuffin picnic breakfast once we reached the lake. You will want to bring a day pack with water, a light jacket (it can be chilly at that elevation even when it is scorching hot in the valley), sturdy shoes, some nuts and dried fruit (just in case), and your camera. I promise that you will be so glad that you did.
There is something humbling about spending time in the mountains where our true scale in relation to nature can quickly put the woes and aggravations of daily life into sharp perspective. It's amazing out there. Go get you some.
More information about the Cecret Lake trail.