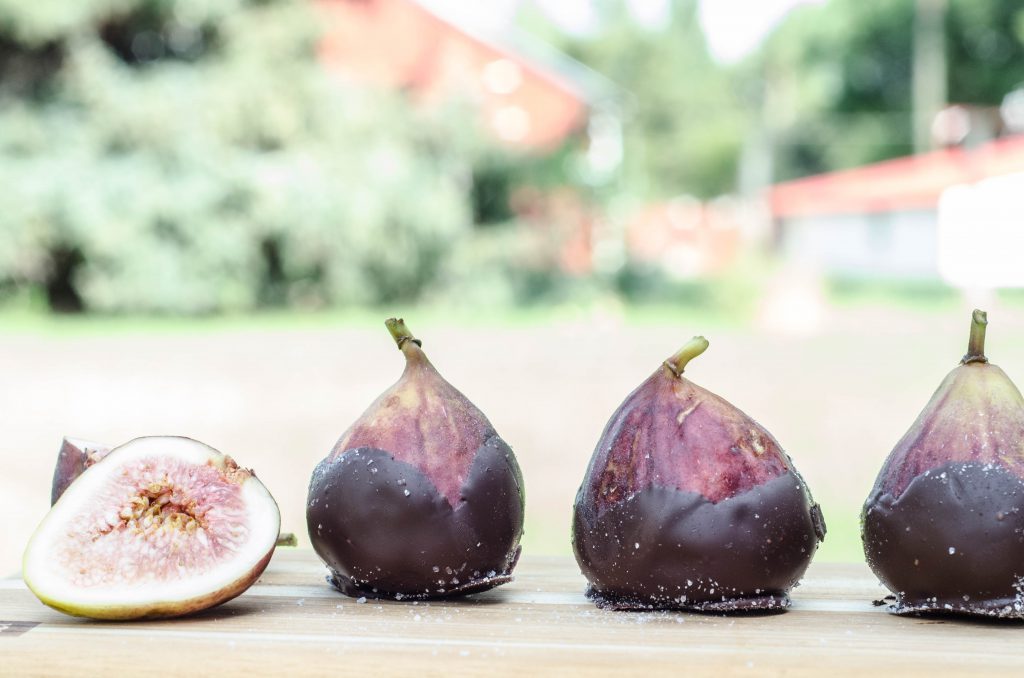 I wouldn't call this a recipe. An assembly job is a more accurate description. And let's face it, in the summer time, who can be bothered with cooking and recipes and such? I know that many nights I cannot be bothered to heat up the kitchen by turning on a burner or the oven.
Plus, summer means fig season. For those of you who live in a climate where fig trees grow outside, I envy you. For the rest of us, we carefully scour farmers markets, specialty markets, or Trader Joe's for the first sign of fresh figs.
Fresh figs bear little resemblance to the filling of a Fig Newton cookie. Fresh figs are a succulent and delicately sweet.
If you are a child of the 80s, you may recall an INXS video for the song 'The One Thing' which features an opulent dinner party and big haired models seductively eating fresh figs. I can't lie, every time I eat a fig that song and video play in my mind. Fortunately for everyone, I eat most meals on my own, so they are spared my interpretation of that video. Ha!

If you haven't ever tried fresh figs, I encourage you to track them down. They are in season during summer and I have recently seen them at both Trader Joe's and Costco. I usually eat figs just like an apple or pear. They are also delicious sliced and on top of yogurt or oatmeal. But, sometimes I will want something a little sweet and decadent in the evening.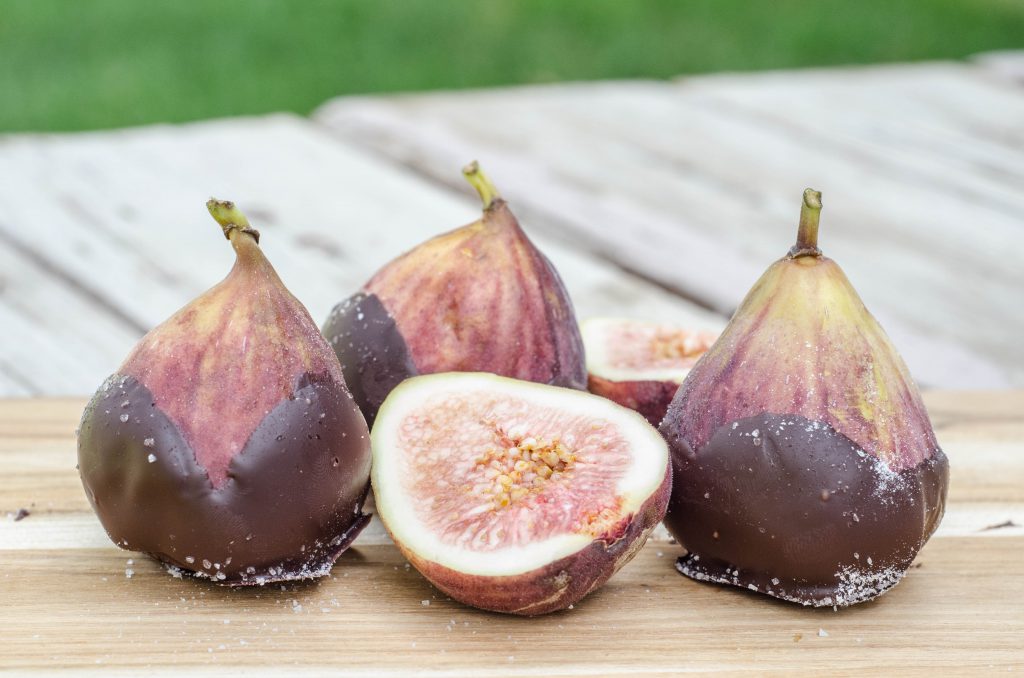 Dipping fresh figs in dark chocolate and sprinkling them with sea salt is the perfect way to end a meal. If dark chocolate isn't your jam, you can substitute milk chocolate. But, I really enjoy the slight bitterness of dark chocolate with the sweetness of the figs.
To start, I break up the chocolate and microwave it in a glass bowl for 30 second increments. Stir the chocolate after each 30 second interval until melted. Meanwhile, line a plate or small baking sheet with parchment paper. Dip the bottom third of the fig into the melted chocolate and place on parchment. Sprinkle sea salt on warm chocolate. Chill in refrigerator for 20 minutes to set up.
Place parchment paper on a plate or small baking sheet.

Chop or break up chocolate and place in small glass bowl.

Microwave for 30 seconds. Stir and repeat until the chocolate is melted.

Dip the bottom third of each fig into the melted chocolate. Place on parchment paper and sprinkle chocolate with sea salt.