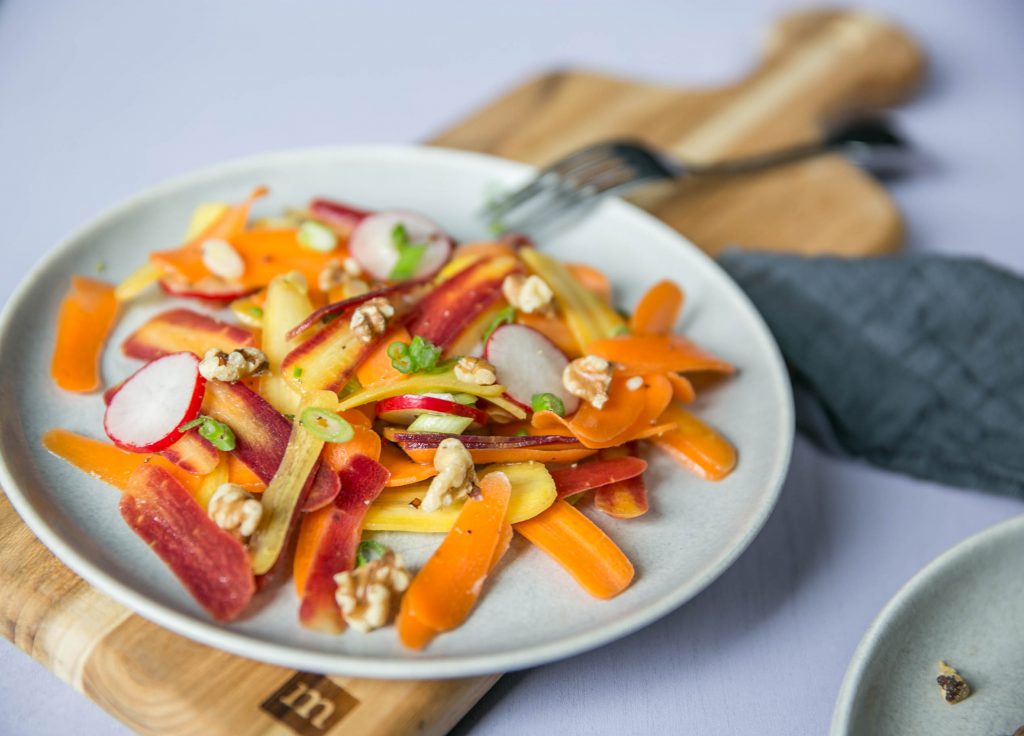 Have you seen the beautiful colorful carrots in the market lately? I have been seeing bags of full-sized colorful carrots for a while now in grocery stores. But, just recently I have seen bags of colorful baby carrots too. So, recently I picked up a few bags of those colorful babies and wanted to figure out a way to showcase their bright colors in a crisp carrot salad.
In case you were wondering, the colorful carrots while a bit bling-y taste just like orange carrots but the range of colors are best showcased in raw carrots. Cooking or roasting the carrots will mute their vibrancy a little. Fortunately, no cooking is necessary for this recipe. All you need to do is a little slicing and chopping.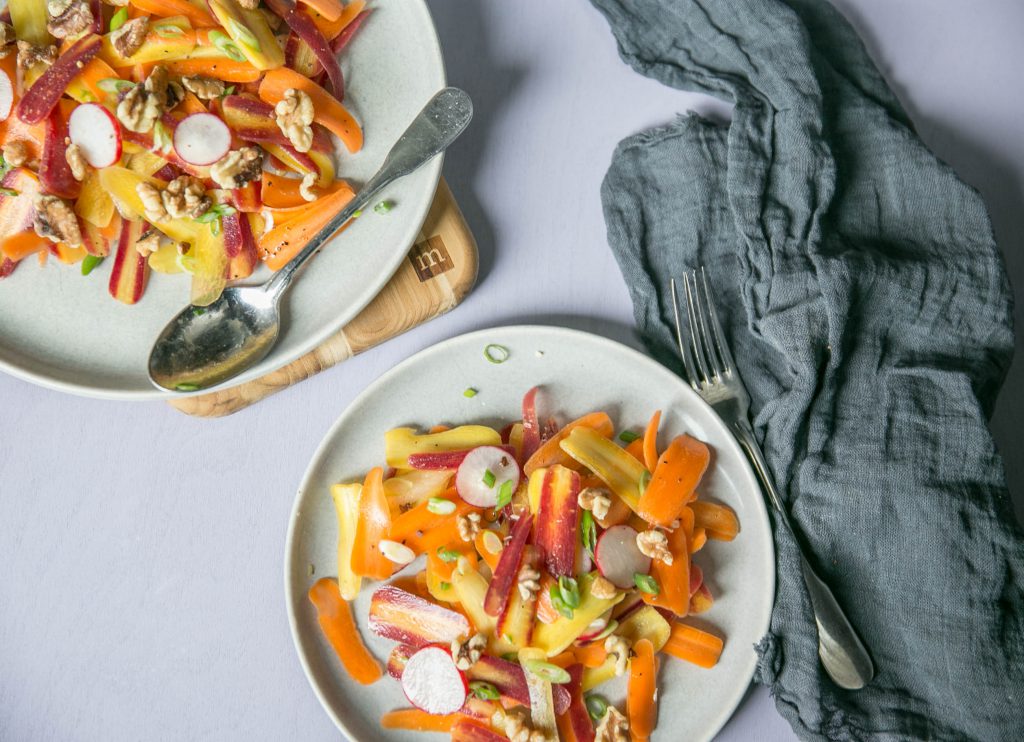 You know that I am a mandoline slicer evangelist. I use this kitchen tool ALL THE TIME! For example, here are a few recipes which are a breeze to make when you use a mandolin: Golden Beet and Cucumber Salad, Maple Walnut Crostini and Spicy Cucumber Salad with Peanuts.
How to Make Carrot Scallion Coriander Salad
But, back to this deliciously crisp and colorful carrot scallion salad. You can make the dressing ahead of time if you like. I toasted raw walnut pieces for a few a few minutes in a small pan on the stove top. Toasting the nuts brings out the flavor so don't skip this step. I used my mandoline to slice the radishes and carrots. Instead of slicing the carrots into rounds, I held the carrots on the side and sliced them into ribbons. Don't you think they look pretty?
Once your veggies are sliced, place them on a platter. You can also make four individual plates of salad if you prefer. Next drizzle the dressing evenly over the veggies and then top with walnuts. If you are a walnut fan you could substitute a different nut. I think pistachios would be very nice too.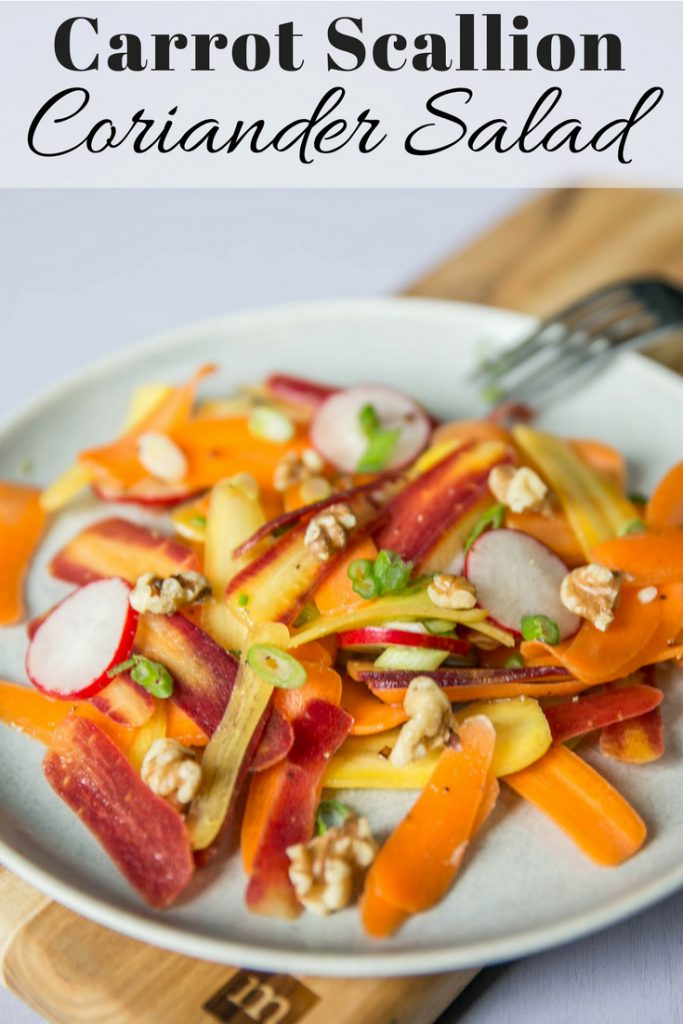 Heat a small skillet over medium heat and toast walnuts. Shake the pan a few times. Walnuts are down when they start to smell toasty and color on the edges. The walnuts can go from toasty to burnt in a split second so be sure to keep your eye on them while they are on the heat. Remove from heat and set aside.

In a small bowl or canning jar, combine red wine vinegar, honey, olive oil, and ground coriander. Stir or shake to combine. Set aside.

Using a mandolin, holding the carrots lengthwise, thinly slice carrots.

Next, thinly sliced radishes.

Cut scallions into thin slices on the diagonal.

Place slices of carrots, radishes and scallions on a platter.

Drizzle with dressing and top with nuts. Season with salt and pepper.