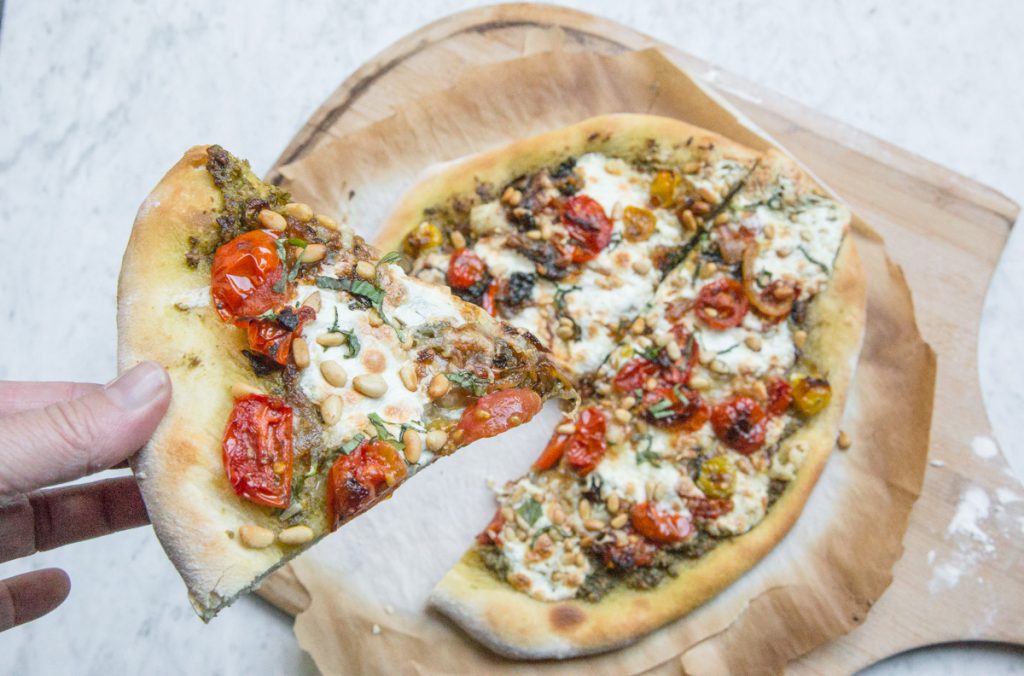 I don't know what I could possibly say to let you know how much I love melted cheese on a crispy crust of bread. You have heard me ramble on pizza in such posts as Portobello Mushroom Pizza, Pizza with Morel Mushrooms and Green Onions, Smoke Mozzarella Lemon Pizza, and Zucchini and Peach Pizza with Basil. At the time that I wrote those, believe me, they were my favorite pizza. But now, I am deep in love with Pesto Pizza with Caramelized Onions and Burrata.
Do any of you get into ruts with food? I do. Sometimes I can't help myself. I just start thinking about the decadent creaminess of burrata, the herby garlic flavor of pesto, and the sweet taste of tomatoes and onion. So, I don't stop thinking about it and before I know it, I have made this pizza three times in a month.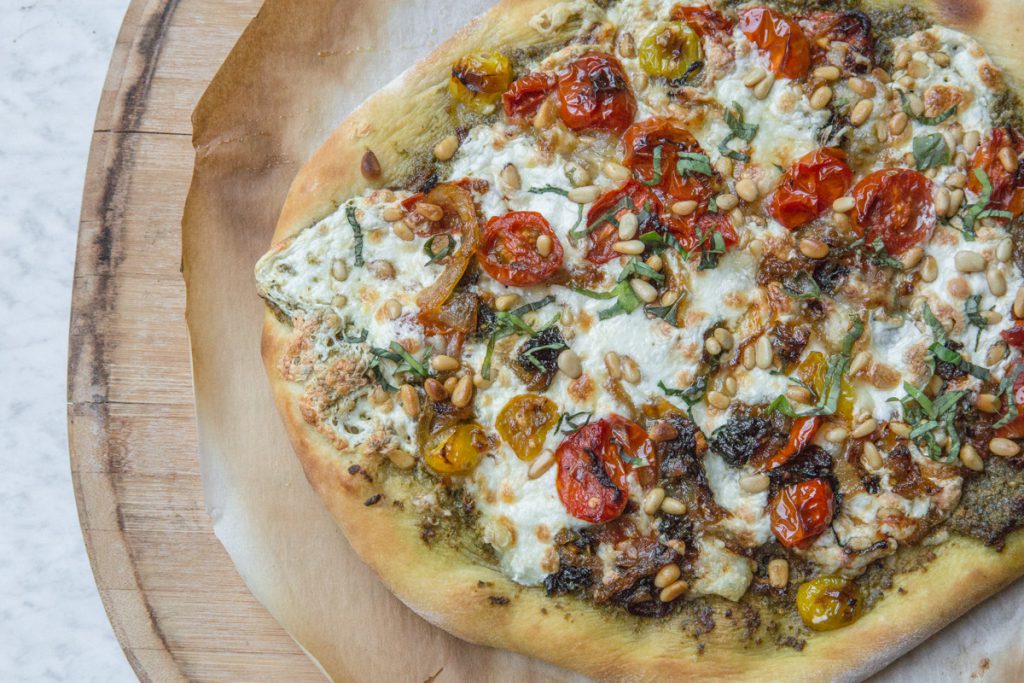 Readers of this blog will know how I feel about burrata cheese. For those of you just stopping by, burrata is fresh mozzarella which is stretched and then wrapped around a gooey center of creamy deliciousness. That is the official definition.  It adds a luscious bite to recipes. If you aren't lucky enough to live near a market that sells burrata, fresh mozzarella is a good substitute.
I typically use a pizza stone when baking a pizza at home. The stone absorbs the heat so when the dough makes contact it simulates the affect that happens in a wood-fired pizza often. The result is a crispy slightly charred crust. So good.
Here's a quick video about using a pizza stone to cook pizza at home.
How to Make Pesto Pizza with Caramelized Onions and Burrata