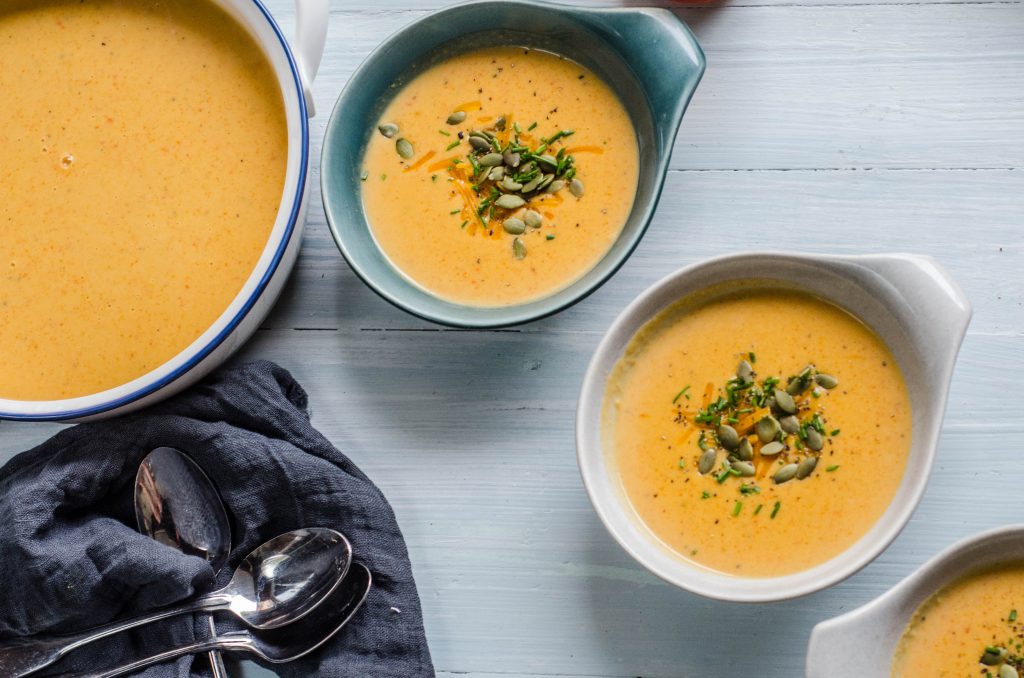 You probably know that Wisconsin has the lock on any beer cheese soup recipe. Heck, Wisconsin most likely has the lock on anything to do with beer or cheese in general. But, here I am, offering up my own version of beer cheese soup with a little bit of western flair. Please forgive me Midwesterners, we just want in on some of the beer cheese soup fun.
Beer cheese soup is a fall essential. It is perfect to have on cool autumn weekends whether you have just finished raking leaves, picking apples, or watching football. I make a pot of soup every weekend and enjoy having leftovers for the work week ahead. For me, a bowl of soup is ideal for a quick weeknight dinner or equally awesome to take to work for lunch.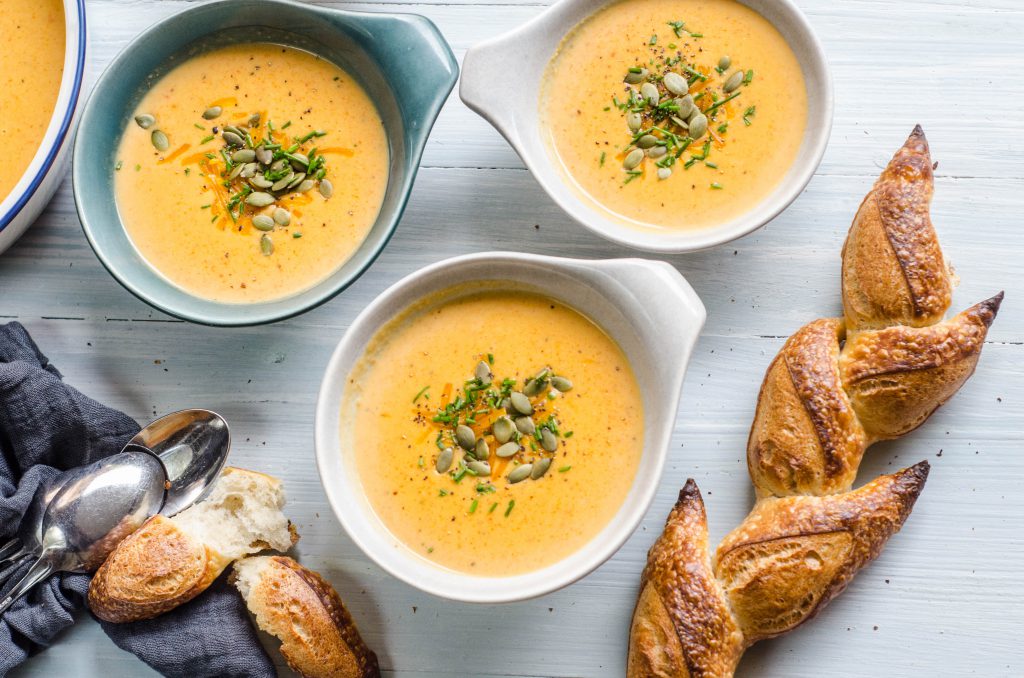 Sometime during my 30s, my body decided that it no longer could handle milk or cream in any form. So, instead of using half and half to add a creamy element to the soup, I made cashew cream using this recipe. If you are not bothered by cream you can use it instead but I really do love cashew cream.
You can choose your favorite cheddar for beer cheese soup. I typically go with sharp cheddar because I love the flavor but if you or your people prefer a more mild cheddar by all means go with that. I do feel as though having some sort of bread to dip into the soup is essential.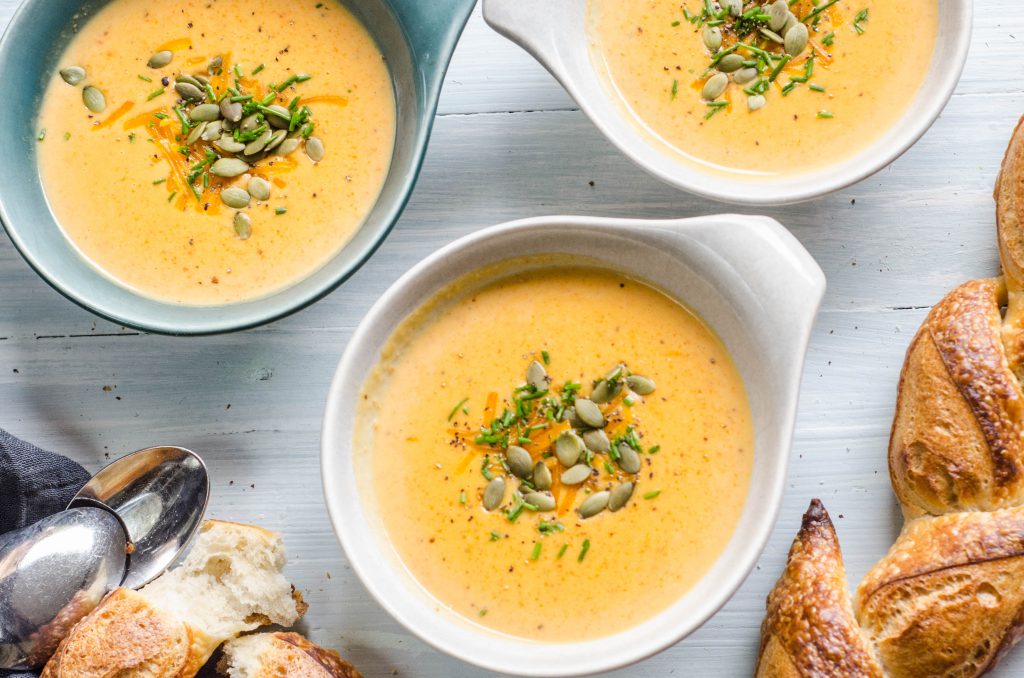 I was wowed by the photogenic quality of this beautiful baguette but also think soft pretzels would be fantastic to serve with beer cheese soup. I have used this recipe to make soft pretzel bites before and they were delicious and perfect for dipping. But, I am eyeballing this recipe for everything soft pretzel bites. Don't you think they would be fantastic with beer cheese soup? I love everything that is everything flavored. By the way, have you tried the 'everything but the bagel' seasoning at Trader Joe's? Recommended.
How to Make Beer Cheese Soup