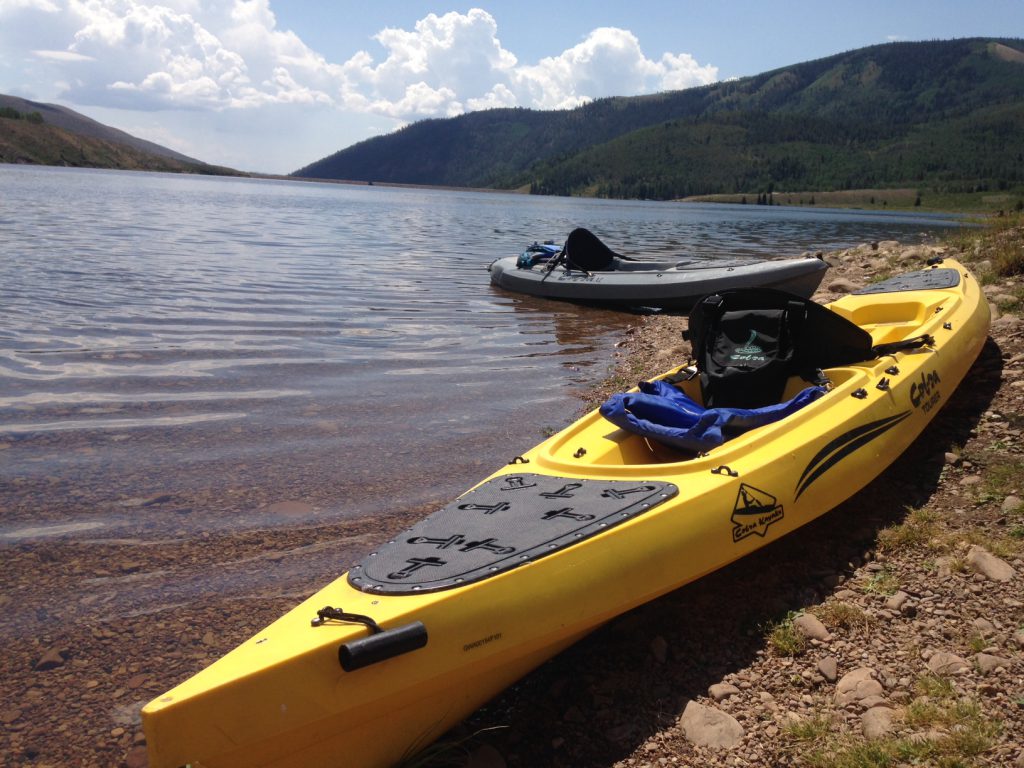 Kayaking at Currant Creek Reservoir
Last Sunday was the type of summer day that I dream about all winter long. The sky was blue and a gentle breeze of warm, scented air awakened me. We got up early and packed a picnic lunch. We had loaded the kayaks on the car the night before so we would be ready to roll first thing in the morning.

Where It Is
Currant Creek Recreation Area boasts a beautiful reservoir, campground, and thanks to the 7,683 ft. elevation, a welcome break from the triple digit temperatures. We had the reservoir to ourselves except for a few people fishing. The water was as smooth as glass and only our oars disturbed the surface. The air smelled deliciously of pine.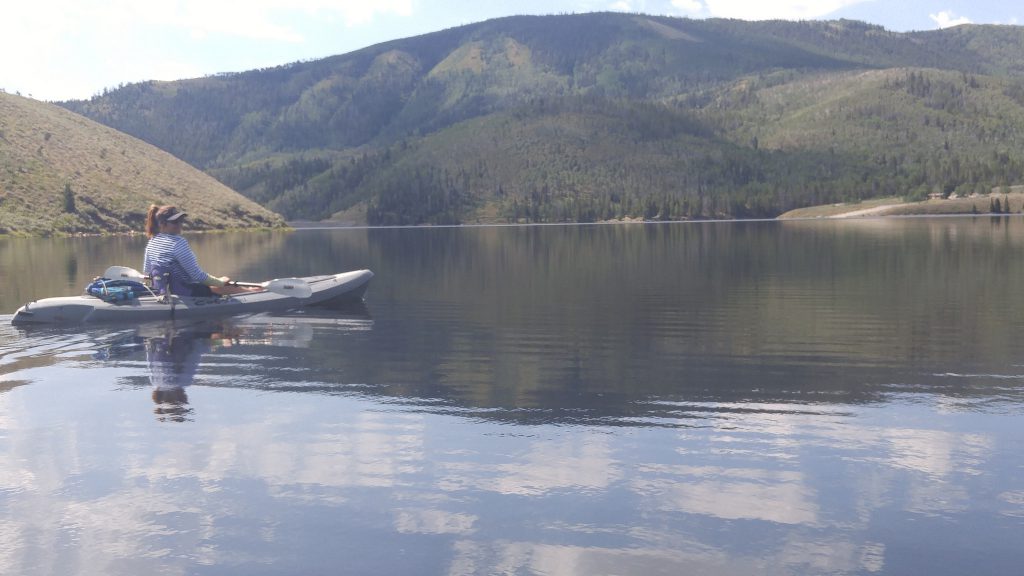 Why You Should Go
We paddled over to the boat launch and into a cove that is adjacent to the campground. Someone had tied a rope swing to a tree. I considered climbing on shore and hurling myself into the water. But, once I dipped my toes into the icy cold water I decided that staying in the kayak was a better course of action. We paddled nearly all the perimeter of the reservoir we headed back. When we got back to shore we guzzled our cold drinks and refueled with garden tomato sandwiches.
After relaxing at the water's edge for a while, we loaded up our gear and headed back to the cabin with tired arms, a full belly, and sun-kissed cheeks.