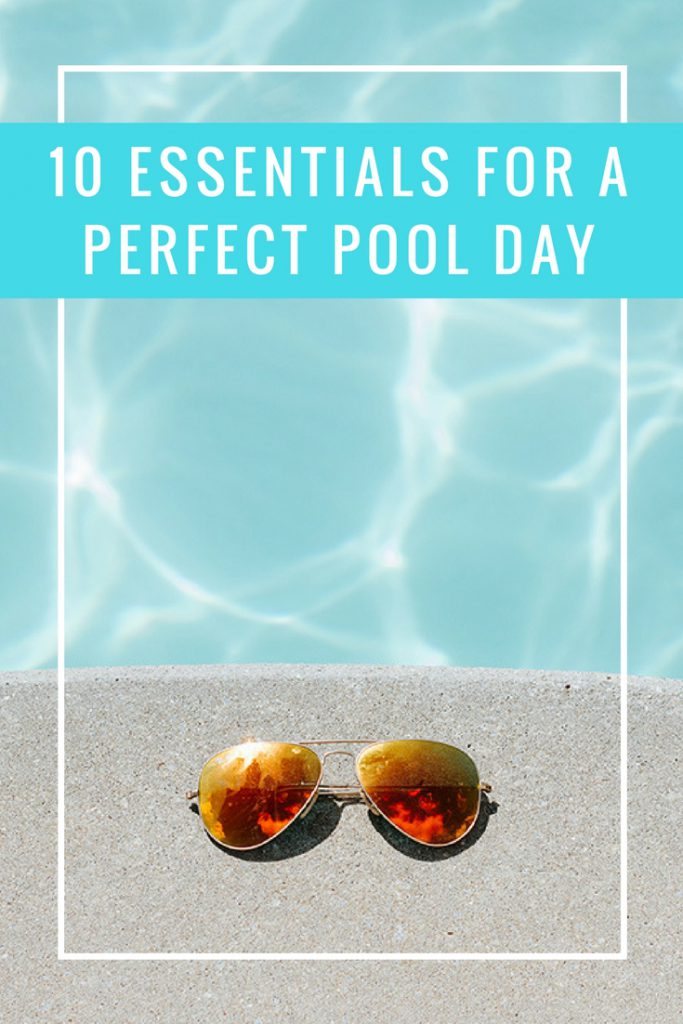 Hello Fun Seekers! I am so excited to be heading down to Las Vegas on Thursday for a long weekend of rest and relaxation.  The weather forecast calls for clear, sunny skies with a high of 80 degrees. EIGHTY DEGREES! Can you say pool day?  I cannot wait to get down there.
While the others are in the casino gambling, I plan to spend the day at the pool. I am not talking about getting to the pool early, sticking a towel on lounge chair kind of pool day though. Instead, I plan to rent a daybed which is a little splurge that I love to treat myself to on occasion. #treatyoself
There are a few essentials that I always bring for a pool day retreat. Here is what will be in my pool bag to ensure a day of fun.

Pool Bag Essentials
A total must-have is my Kindle Paperwhite (fully charged!) loaded with two new books:
(Small tangent) Do you need ideas for what to read next? I just heard about this new service from the NY Times called Match Book. It is a literary advice column where readers can email a description of books they love and books they did not like.
"The weekly column will connect readers with book suggestions based on their questions, their tastes, their literary needs and desires."
Smartphone with external battery with:
Podcasts – If you haven't gotten on the podcast bandwagon yet, what are you waiting for? If you have an iPhone there is literally an app that is already on your phone called Podcast. Open it and search for one of these podcasts below and your commutes and walks will never be the same.

S-Town – Seriously! I listened to this series already but it is so good. If you have not started listening yet, do yourself a favor and download the first episode today.
Music – I have to have some tunes because I don't trust hotel pools to play decent music and I fear getting stuck with techo music all day. Not relaxing!
Audiobook

The Tea Girl of Hummingbird Lane – Lisa See's new novel. Set in the remote mountains of China and the Akha people. See's books always transport me to another world and introduce me to a culture I know nothing about.
Other Essentials
Snacks – Almonds, dried cranberries, dried apricots, with coconut is my favorite.
Sunglasses, cover up, and sun hat – You don't want to get sun-burned. Plus, your older self will thank your younger self for these skin preservation measures.
Finally, I stash a water bottle, sunscreen, and headphones in my bag and then I am ready to go!
What am I forgetting? What are the essential items in your bag for a perfect pool day?