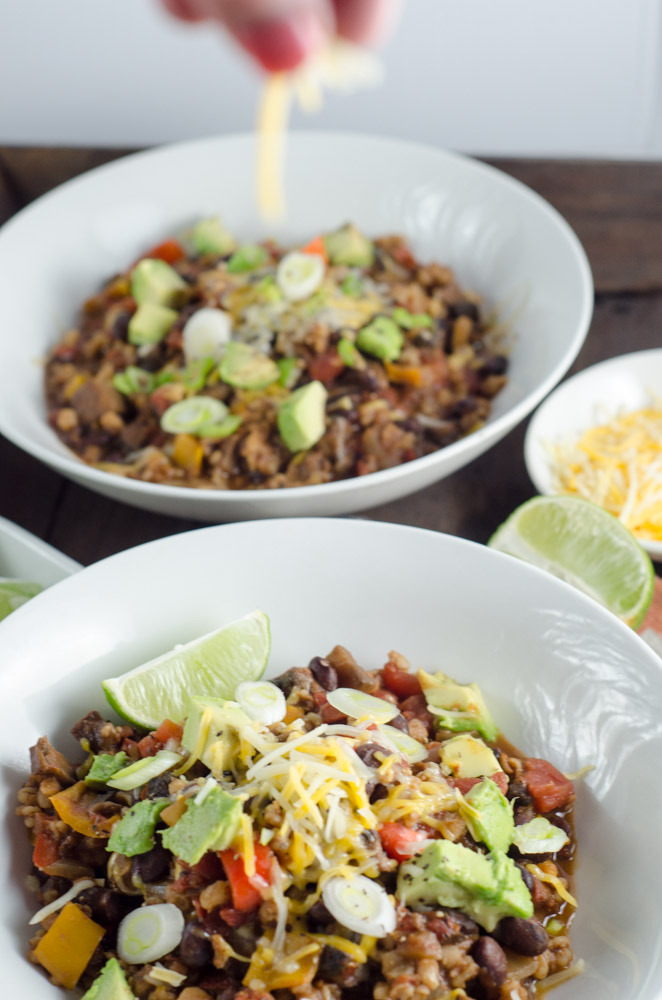 I am sure you have heard all about Tom Brady and Gisele Bündchen's diet in the media last year. If not, you can read about it here in an article which features an interview with their private chef.  Let's face it, it is intriguing to think about fueling your body the way a professional athlete and super model do, isn't it? But, oy! No dairy? No fruit? No peppers? No tomatoes? That's too many 'no' foods for me.
Or, maybe you don't care what Tom Brady eats but you do have friends or family members who are vegetarians. You may be flummoxed by what to serve them for dinner. I am looking at you Mom. My poor Mom. Two daughters and both are vegetarians. Two grand kids and they are also vegetarians.
 Meatless Chili Recipes
Don't avoid having your veggie-loving friends and family over for dinner because you can't think of anything to cook for them. I am here to assist! I have assembled seven recipes for meatless chili from a few fellow food bloggers which not only taste great but also are super hearty. These recipes are meant to show that vegetarian food is so much than a lettuce and tomato salad.
These recipes are full of vegetables, beans, and whole grains. All the stuff that doctors and nutritionists recommend that we eat. So, even if you aren't a vegetarian or cooking for vegetarians, I encourage to add a vegetarian meal to weekly meal planning.