Fans of the PBS series, A Chef's Life, will recall Vivian Howard's story about being a chef in New York City whose parents offered to finance a restaurant if she opened it in their hometown in Eastern North Carolina. So, Vivian and her husband Ben packed up their New York life and moved back to Vivian's hometown, Deep Run, which Vivian swore she would never return to when she left home.
Watching the show, I fell in love with Vivian's style of cooking and the relationships that she built with local farmers and experts in southern methods of cooking (holla to Miss Lillie). She focuses on seasonal, local-sourced ingredients at their restaurant, The Chef and the Farmer.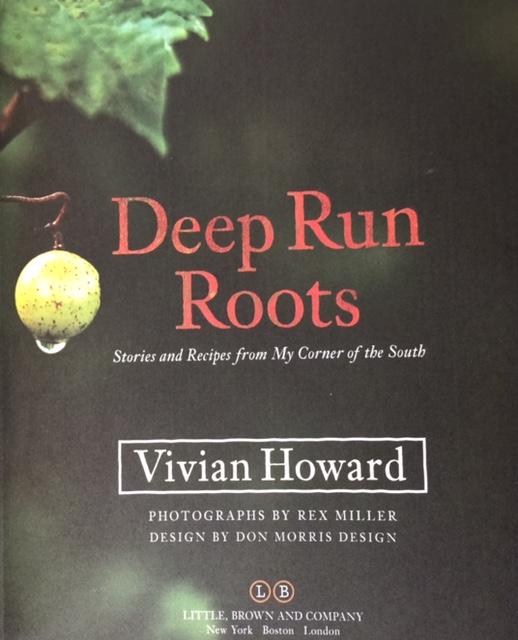 The Cookbook
That commitment is also evident in her cookbook, which is a little meta as she was working on the cookbook in some episodes of the TV show. Vivian's writing style is true to her personality: funny, warm, and a little bit type A. I love how she laughs loud and often. In both her show and cookbook, her skill as a storyteller and historian of southern food draws me in.
Deep Run Roots is voluminous, coming in at over 550 pages. Each chapter features an ingredient including stories about how that ingredient plays a part in southern cooking, educational tidbits, and many recipes highlighting that ingredient. Vivian's instructions for each recipe are clearly written and easy to understand. A beautiful photograph of the finished dish accompanies each recipe.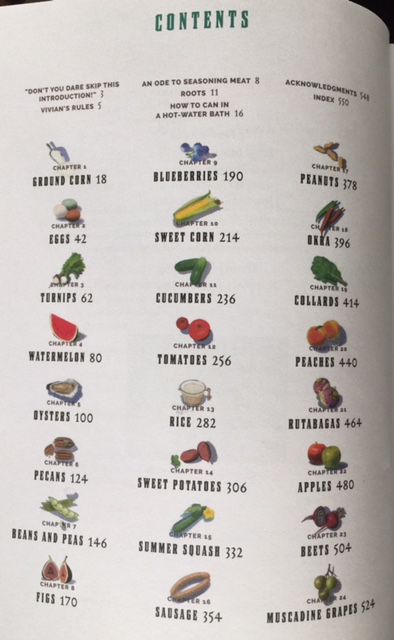 Oysters
I was thrilled when I saw that Deep Run Roots had a chapter on oysters. I love oysters; I mean LOVE them, crazily so. I crave their briny goodness. One episode of A Chef's Life featured oysters and we were entranced by the party Vivian and her family and friends held in their outdoor pavilion. In this episode, they steamed oysters on a piece of corrugated tin over a fire. I was truly envious. My sweetie and I even scrounged up a piece of corrugated tin with the intention of our own oyster party one day. That day has not come yet but it is good to have goals, right?
While we have not had a backyard bonfire oyster party yet, we have had many oyster parties with our dear friends. We lovingly refer to these get-togethers as Oysterfest. We order several dozen oysters from our local fish shop and get together and the girls drink wine and the boys drink beer and we all devour those oysters like it is our job.
I had picked up a copy of Deep Run Roots just before our most recent Oysterfest (Oysterfest 7 for those of you who are counting) so you know I had to try out a few of the recipes from the cookbook that night.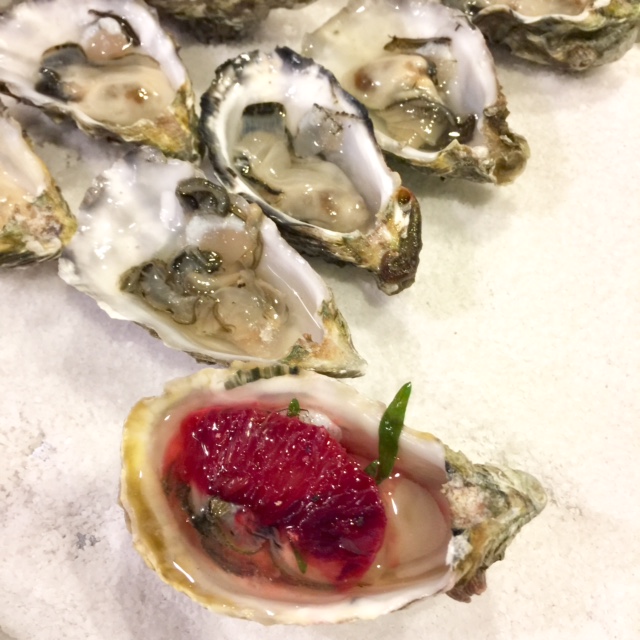 Slurping down raw oysters on the half shell almost always includes some type of vinegar-based mignonette sauce. One the recipes in Deep Run Roots was a mignonette sauce which featured a sliver of orange segment and rice vinegar instead of the typical red wine vinegar. I made a batch of this mignonette but subbed out the orange with a blood orange, which was in season. The vibrant red color of the blood orange was spectacular visually, don't you think?
Based on the instructions in Deep Run Roots, we also steamed a dozen of the oysters that we served on saltine crackers with a squeeze of lemon and a splash of Tabasco. The texture of the oyster changes a bit when steamed and becomes supple and almost creamy. Recommended!
We also tried Vivian's recipes for Roasted Oysters with Brown Butter Hot Sauce and Bacon. These were delicious but sadly, we made these toward the end of the evening and I wasn't as clear minded as I was earlier that night.. Thus, there are no photos of the roasted oysters but take my word for it, if you are an oyster lover, you will want to try this recipe.
Sweet corn
The chapter has me drumming my fingers while flipping through the calendar awaiting summer corn. I have bookmarked a few of Vivian's sweet corn recipes to try when the farm stands start popping up on corners and the farmers markets are in full swing. Two recipes that I am excited to try are Cilantro-Lime Sweet Corn and Raw Corn and Cantaloupe Salad with Red Onion and Roasted Poblano.
The Cilantro-Lime Sweet Corn involves making a compound butter flavored with lime juice, zest, cilantro, and cayenne. Yum, right? Then, you cook the corn kernels in a sauté pan and finish with the compound butter.
The Raw Corn and Cantaloupe Salad with Red Onion and Roasted Poblano sounds so summery but I found it to be such an unusal combination of ingredients. I can see how well the sweet corn and cantaloupe would pair with their sweet juicy flavors. I am intrigued by the bite of red onion and the smokiness of the roasted poblano combined with the sweet ingredients. We will just have to wait until summer to see how these ingredients come together.
Hurry up summer!