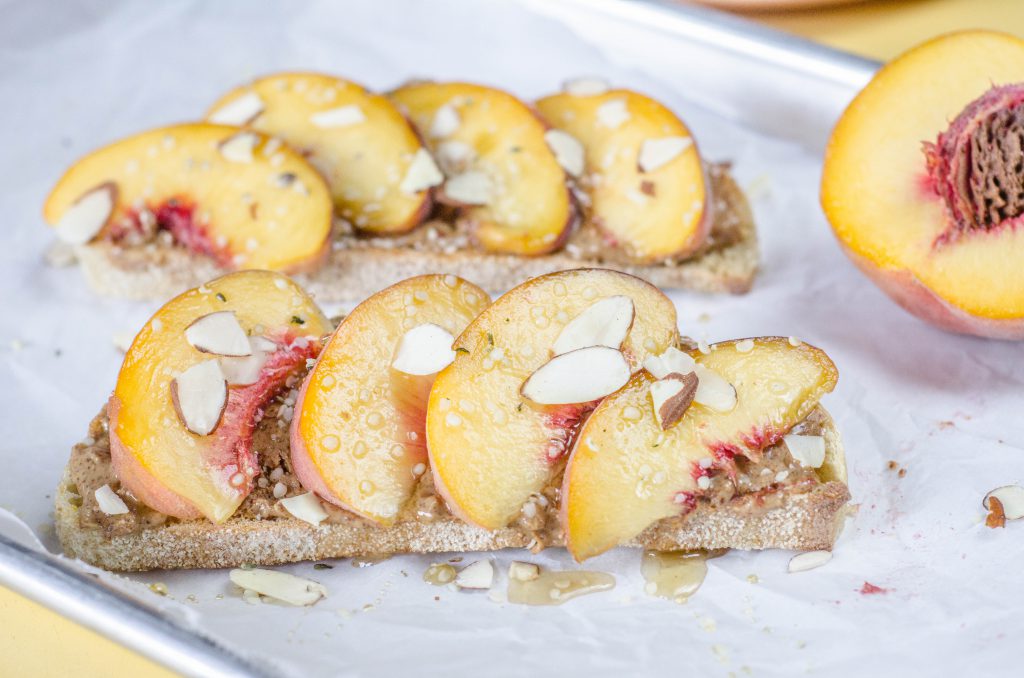 The end of peach season can nearly move me to tears. A perfectly ripe peach is as close to heaven as I can imagine. Dream sequence: I am standing in my kitchen, leaning over the sink, and bite into a big juicy peach.  The flesh just gives and the juices start running down my arm. The warm peach is so delicious that I can't bother to grab a dish towel. Okay, enough of this nonsense, let's get back to the recipe.
Back to the almond butter and peach toast though. You don't really need a recipe, it's just an assembly job. Peaches and almonds pair perfectly, so if you haven't already, I highly recommend giving almond butter a try. I prefer to buy almond butter at grocery stores where I can grind it myself from almonds. Grinding your own guarantees that there is no additives or other junk in your almond butter.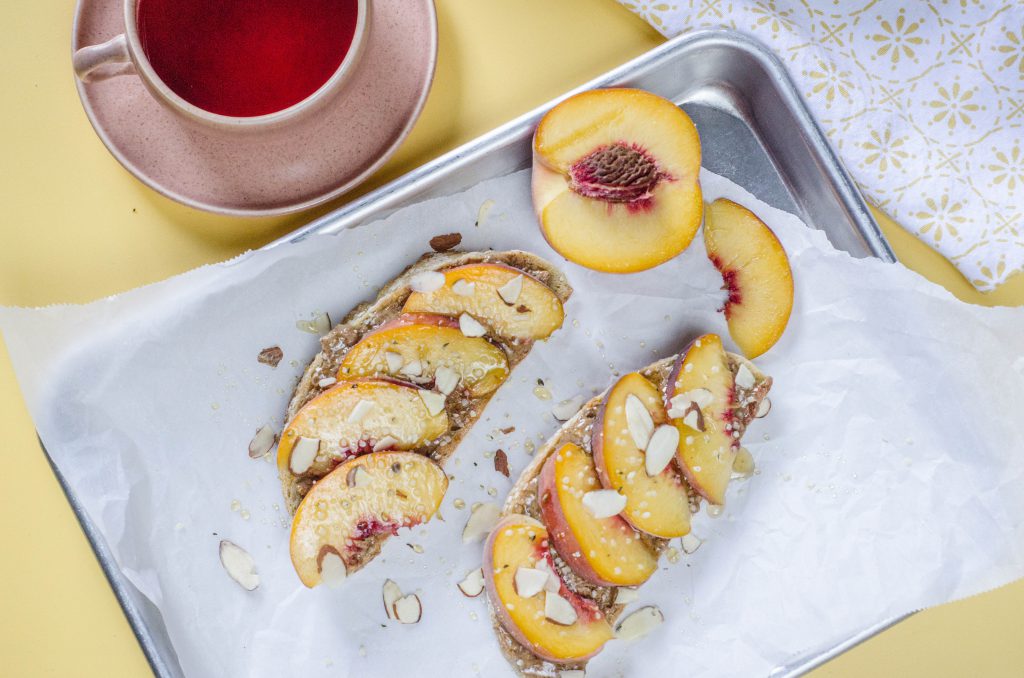 Almond butter and peach toast is so simple but the genius comes from using quality ingredients. Get a nice artisan loaf of bread or try to make your own. I often use this no-knead bread recipe when I make bread. The results will blow your mind. It's so easy and the end product is a tender crusty loaf that will impress your friends and family.
But, let's get real, the star of this dish is the perfectly ripe peach. When peaches are season, I will stop at nothing to get them from the farmers markets, produce stands, or best of all from a friend's tree. Then, I use them in every way possible. I have canned peach salsa (yum!), made this Peach, Zucchini, and Basil Pizza, and this peach tart.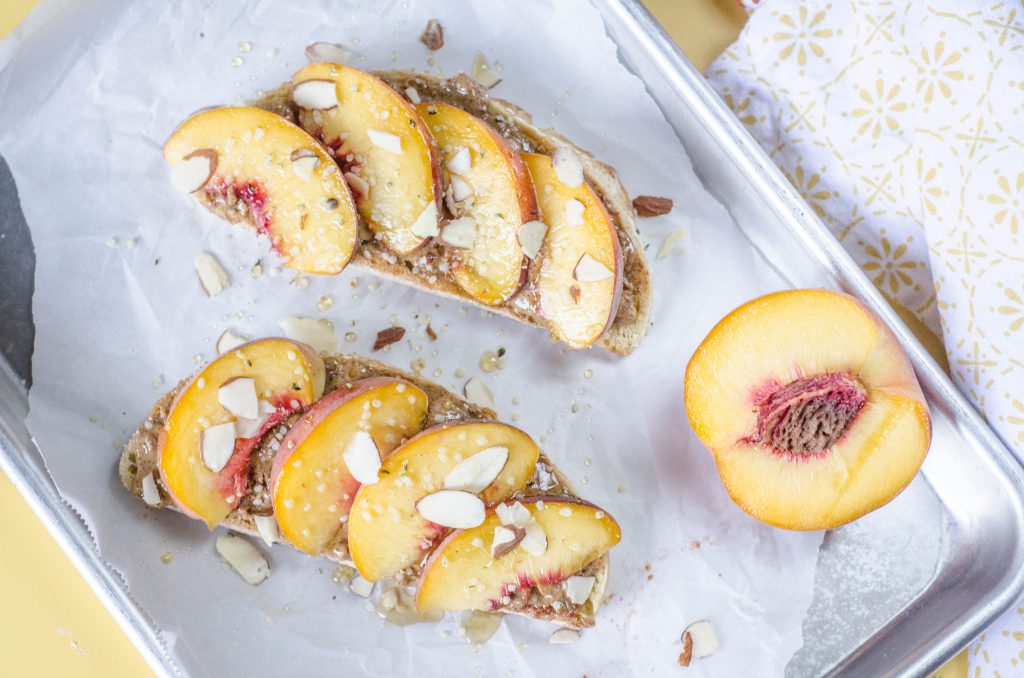 When I buy too many peaches, I will make this Almond Butter and Peach Toast for breakfast, lunch, and dinner. It's so quick and easy to prepare but so completely satisfying. I add the sliced almonds and hemp seeds for a little texture and crunch.
Toast bread and spread a thin layer of almond on warm bread.

Slice peach into thin slices.

Place three to four slices of peach on top of almond butter on each slice of bread.

Sprinkle with almond slices and hemp seeds. 1