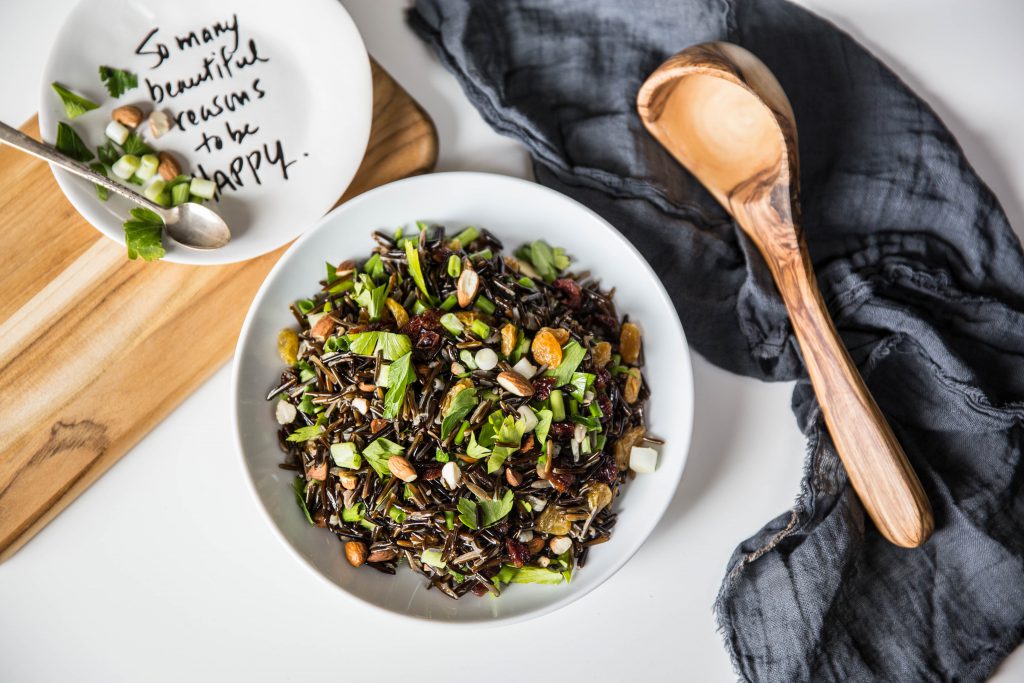 How much time do you spend thinking about rice? I mean, where does it come from? Do you know how it grows and is harvested? I must admit that I hadn't given it much thought until I read Amy Thielen's Give a Girl a Knife and she talked about her husband harvesting wild rice near their home in Minnesota. Be sure to check out the video below that shows two guys in a canoe harvesting wild rice. You will never look at wild rice the same again.
Inspired by the harvesting process, I picked up a bag of wild rice at Trader Joe's. Wild rice is low-carb and gluten-free, so this wild rice salad might be a welcome addition to your Thanksgiving table. Which brings up a topic that I am endlessly curious about, Thanksgiving menus. Are you a traditionalist or do you like to mix it up with new recipes?
I have always been a new recipe kind of girl and didn't realize how contentious that could be for people. Who knew that replacing the traditional green bean casserole with haricots vert with a lemon almond gremolata could have ruined Thanksgiving for some of my family members a few years back? Oops!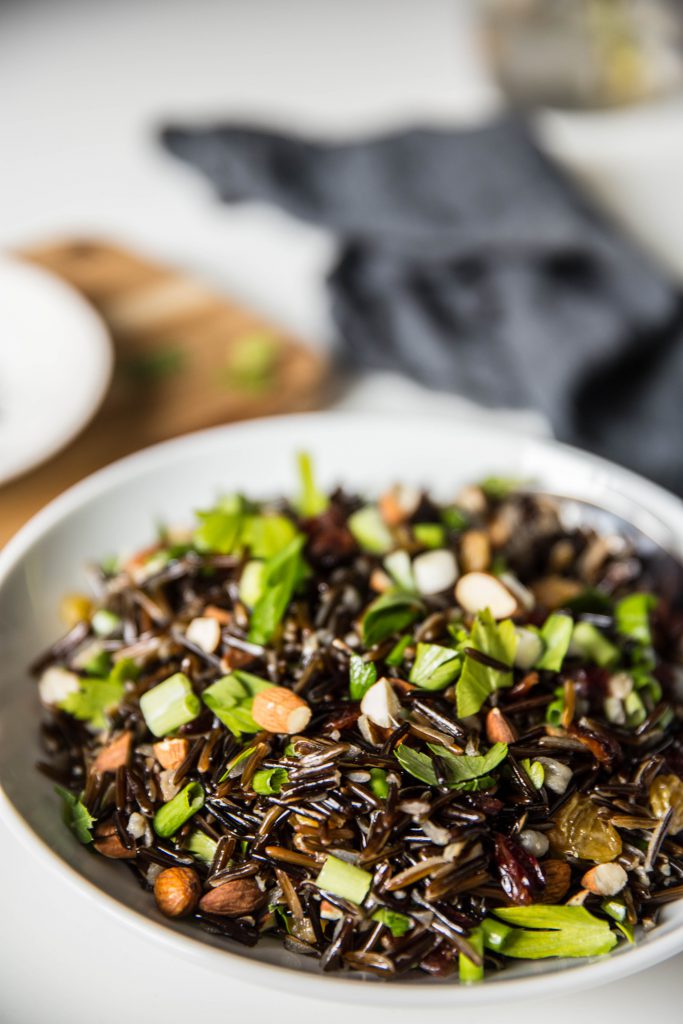 Wild rice has a chewy texture and nutty taste and makes a hearty base for this salad. Truth be told, when I created this recipe recently it was because I needed a dish to bring to a potluck gathering. My goal was to make a dish using only ingredients that I had on hand so I wouldn't have to go to the grocery store. The good news is that most of these ingredients are pantry items that you might have in your kitchen.
I will cut to the chase, this wild rice salad got great reviews!  The dried fruit adds a little bit of sweetness to the salad while the green onions and parsley add freshness. The almonds lend some crunch.  Whether you make this for a potluck or for Thanksgiving, the good news is that you can make it a day ahead of time. I think it tastes better after sitting for a day. If you make it ahead of time, I would reserve a little bit of fresh parsley to garnish the salad just before serving.
How to Make Wild Rice Salad
If you are looking for other holiday recipes, check out: