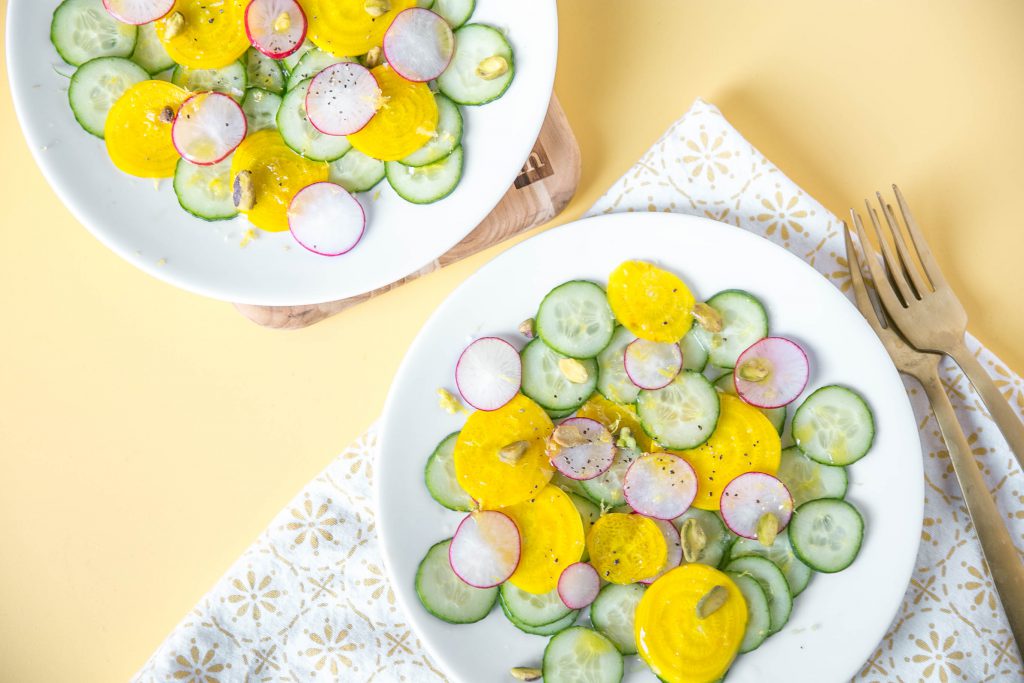 Sometimes the simplest food is the best food. I certainly think that this is the case with this Golden Beet and Cucumber Salad. I am an advocate for menu planning and grocery lists. But, sometimes you have to go to the market and buy what looks fresh and amazing. This was the case last weekend when I spied the most beautiful golden beets. The beets were small and their greens were incredibly lush and vibrant. I knew I had to build a salad recipe where the beets were the star.
So, the first thing that I did when I got home was removed the beet greens, ran them through the salad spinner, then separated the stems from the leaves. I sautéed the stems with onion and garlic until tender, added the thinly sliced leaves until wilted, and finished the greens with red pepper flakes, and a splash of red wine vinegar. I enjoyed the greens with some mashed potatoes. So good!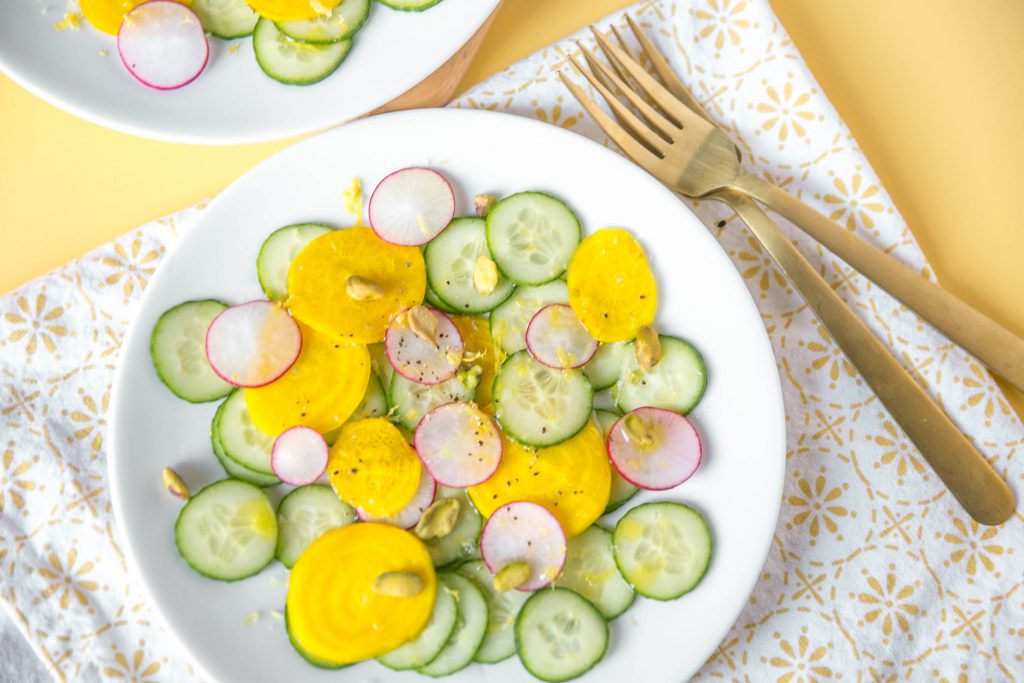 But, enough about the beet greens, let's get to the Golden Beet and Cucumber Salad. Trim both ends of the beets and peel to remove skin. I always use care when peeling the beets because I want to keep the round shape and avoid angular edges.
I like to use Persian cucumbers for this salad. They are small, sweet, and tender. If you can't find Persian cucumbers you can substitute English (aka hothouse) cucumbers. If you must use regular cucumbers be sure to peel them and consider removing the seeds.
Thinly sliced radishes add a little heat and peppery crunch to the salad. If you hate radishes, then feel free to omit them from the dish. But, I like the contrast of flavor and color.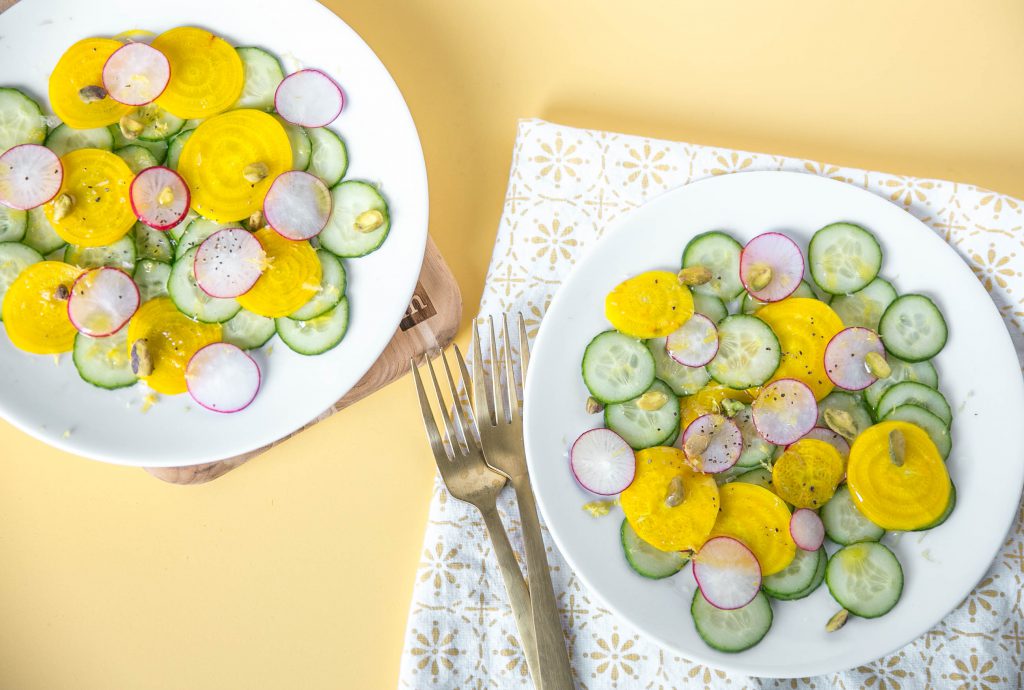 This Golden Beet and Cucumber Salad comes together so quickly if you use a mandoline. I use these mandoline from OXO several times per week. I ordered here from Amazon (affiliate link) It slices vegetables so thin that it is ridiculous. Most humans couldn't achieve that thin slice with a knife.
Here are few other beet recipes that you may enjoy: