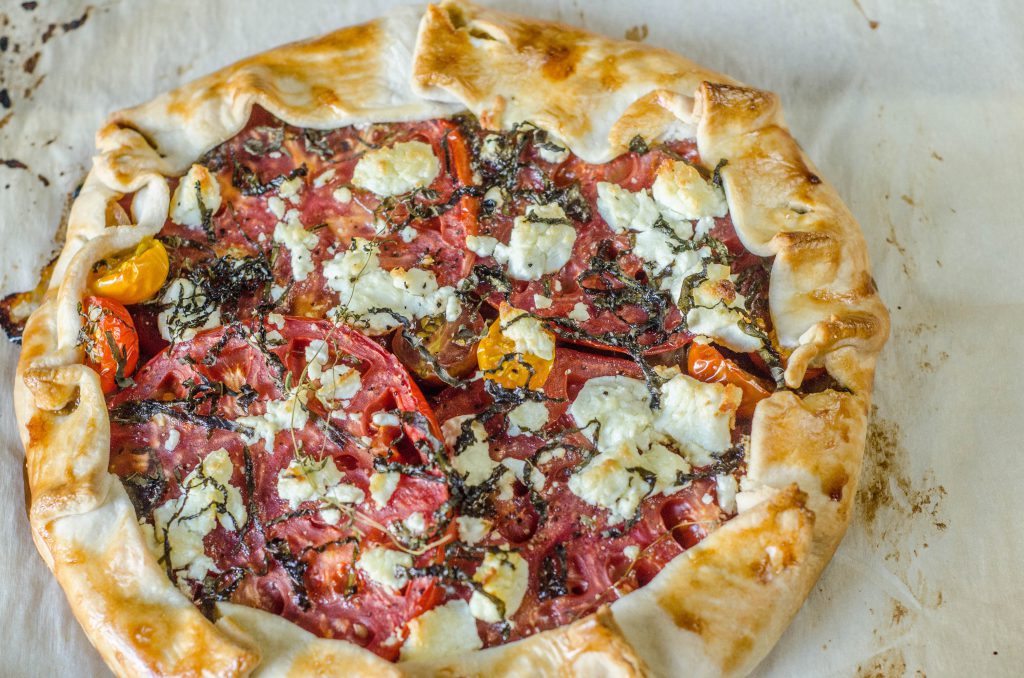 It's almost like heaven. Fresh, garden tomatoes are everywhere! Neighbors bring them over, coworkers bring them to work, farmers markets have them in a rainbow of colors, and if you are very lucky, you can go into your own garden and pick them just before you eat them. A neighbor was drowning in tomatoes and brought me over some beauties. I made tomato sandwiches, gazpacho, and with the two most perfect specimens I made a tomato and caramelized onion galette.
A galette is similar to pie but it is baked on a baking sheet instead of in a pie pan. Galettes are typically more rustic in nature and you typically don't see fancy crimping or decorating like you do on pies. Galettes can be sweet or savory. This savory tomato and caramelized onion galette would be my first choice over any fruit pie, any day of the week.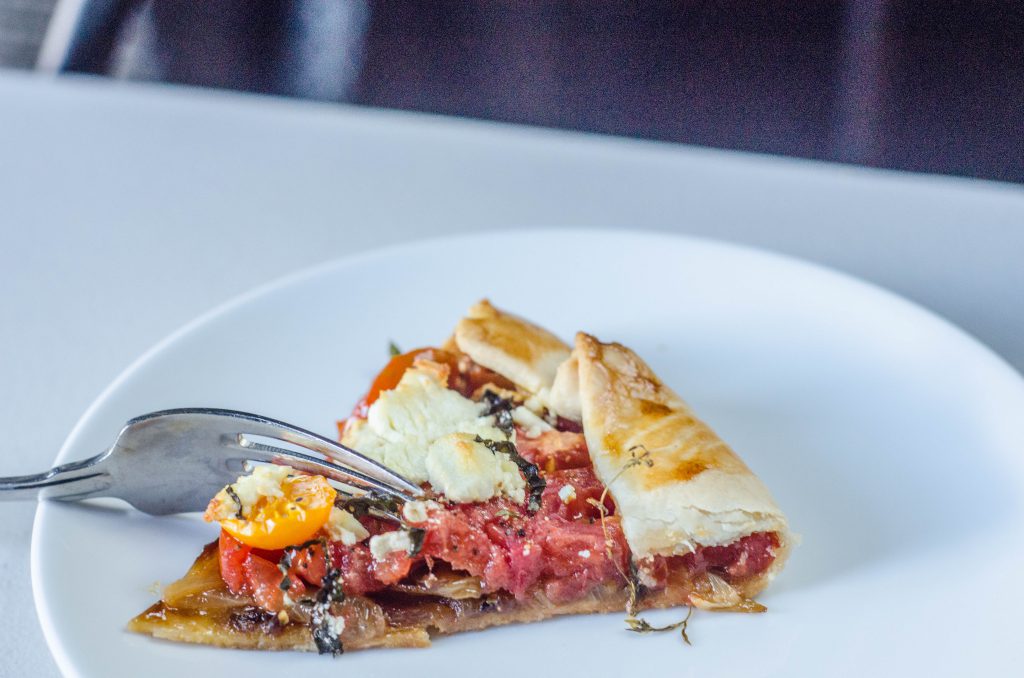 Baking isn't really my forte so you won't see a ton of recipes that feature baking rather than cooking. In my mind, cooking is like jazz music, you can freestyle the heck out of most recipes. But, baking is a whole different thing. Baking is like the symphony, where each individual component is perfectly precise and deviations from the plan are not appreciated and can often sink the endeavor.
For these reasons, I typically buy pie crusts in the refrigerator section of the grocery store rather than attempting to make them from scratch. I have several friends who make pie crust from scratch and they tell me it is a cinch. The few times I have tried, I ended up with pile of buttery crumbs. But, if you make excellent pie crusts from scratch, by all means, use those. In fact, why not drop a link in the comments below to the recipe you use. Maybe I will get the nerve up to try again.
But, the real star of this dish is the tomatoes. Don't you dare use grocery store tomatoes for this recipe! I only make this tomato and caramelized onion galette during the summer months when garden fresh tomatoes are available.
Caramelized onions add a wonderful flavor which complements the tomatoes. You can skip the onions if you don't have the time or inclination to caramelize the onions but I rarely skip this step because I love what they bring to this dish. I slice the onions vertically. See the video below if you aren't sure what I mean.
Regarding the cheese, I love the tangy creaminess from the goat cheese but I wouldn't drive to the store to get goat cheese if I had feta or Parmesan in the fridge. I like to serve this galette with a salad and a crisp white wine.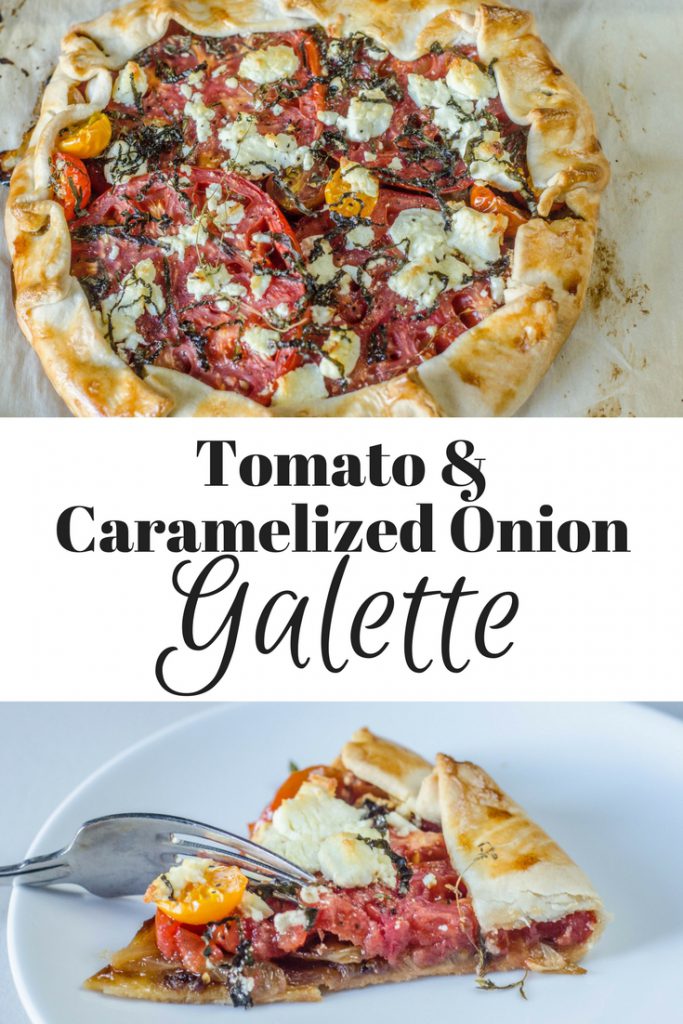 Looking for other tomato recipes? Check out these posts: