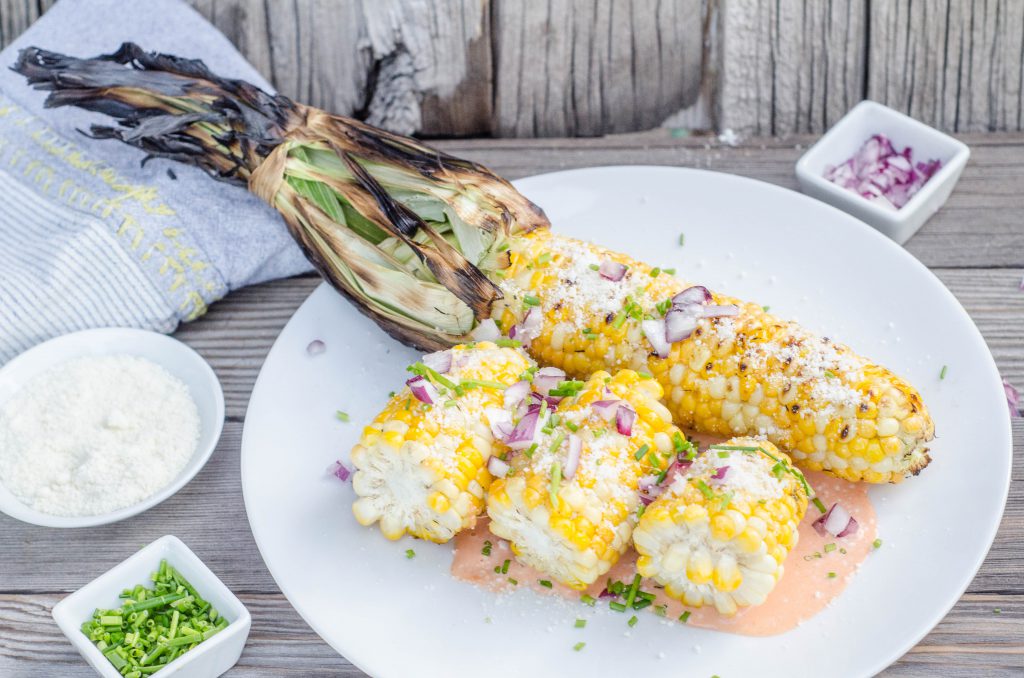 Fresh corn on the cob, it's like baseball, apple pie, and the Fourth of July! Stopping by a farm stand and picking up fresh corn is one of life's simple pleasures. Sweetie and I recently stopped by a new-ish restaurant in the Heber Valley called Main Street Social.  We enjoyed a delicious Mexican-inspired street corn dish. Obviously, I had to try to recreate this tasty meal at home. Grilled Mexican Corn with Spicy Mayo is the result.
Summertime corn has a sweetness and crunch that cannot be found any other time of the year. So, for the weeks in the summer that is it on, I try to utilize it in every way that I can imagine. I would love to hear about your favorite ways to eat corn in the comments below.
Three Ways to Grill Corn
While testing the recipe for Grilled Mexican Corn with Spicy Mayo, we wanted to try a few different ways of cooking the corn on the grill.  So, we bought a dozen ears, fired up the grill, and tried three different ways:
Silks and husks intact
Silks removed and husks pulled back over cob
Silks removed and husks pulled back (or away) from the cob (see photos below)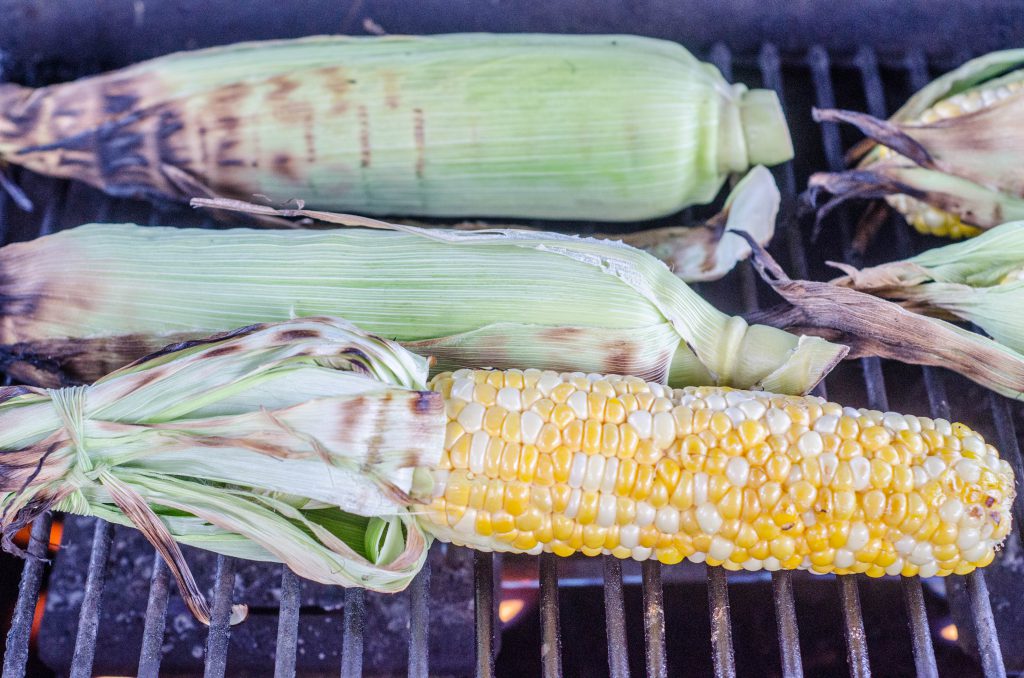 Sweetie and I both decided that we didn't care for the second option. But, from here we disagreed. I preferred the corn that had the silks removed and then the husks pulled back like a handle. This method gives the corn that beautiful char from direct contact with the grill. Sweetie preferred the first method which results in a moist, steamed cob of corn. The choice is yours.
Once the corn is grilled you can decide if you want to serve the cob whole or cut into smaller pieces. If you prefer the corn cob whole, then I would drizzle the spicy mayo over the whole cob and top with onions, cheese, and chives. If you want to serve the corn in bite-sized pieces, I like to pour the spicy mayo in the bottom of a serving dish and arrange the pieces of corn on the sauce. Then, top the corn with the onions, cheese, and chives.
Corn-lovers may want to check out these recipes for Shrimp and Corn Ceviche and Fiesta Buddha Bowls.