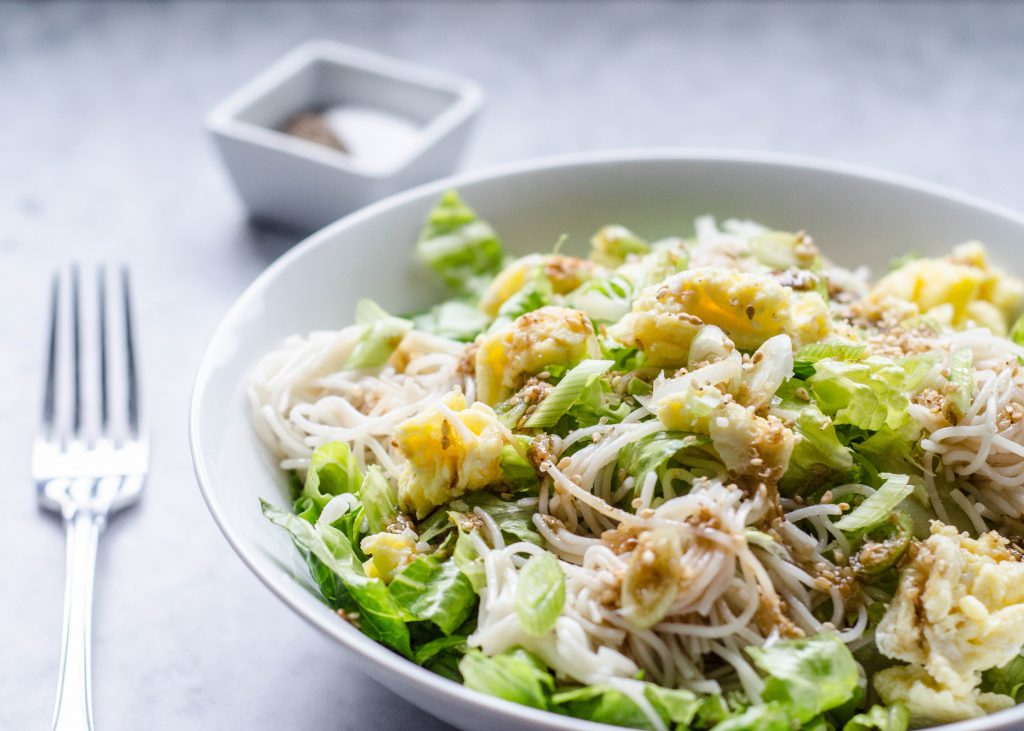 I cannot stop making Somen salad this summer.  I think I have made it three weeks in a row. My friend Liz gave me the recipe years ago. Over the years, I made it from time to time when I needed an easy but tasty salad. But, then the recipe sort of dropped out of my brain and rotation. I hadn't even thought about making it in forever.
Then, Liz recently mentioned that she was making Somen salad for dinner. And, just like that I had Somen salad on the brain again. Somen noodles are thin, white Japanese noodles made from wheat flour. They can be found with the Asian foods in most grocery stores. They cook very quickly and are typically served cold.
Somen salad combines somen noodles, lettuce, green onions, and scrambled eggs with a sesame seed dressing. The original recipe called for iceberg lettuce but I often will substitute Romaine since I typically have it in the fridge. Vegetarians will find this to be a satisfying meal but you could also serve it as a side dish alongside grilled flank steak or with pork tenderloin.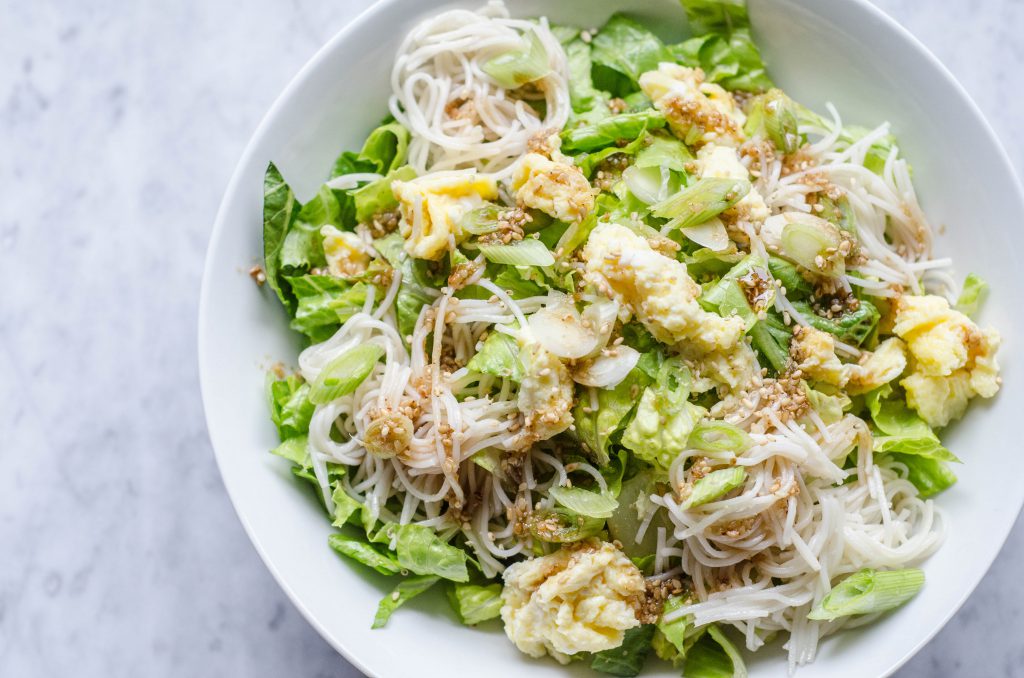 Somen salad makes a terrific weeknight dinner as it takes very little time to prepare. Pluls, if you only dress the salad that you are eating, somen salad leftovers make a great brown bag lunch the next day.
Asian Noodles
The Serious Eats website has a great guide on shopping for Asian noodles which you can find here. Somen noodles are listed in the article if you want a visual of the type of noodle you will need for this recipe. The article includes descriptions and photographs of the most popular noodles. The article also features link to recipes using the various types of noodles. I encourage you to read up and then visit an Asian market and pick up a few new types of noodles to try.

If Asian food is your jam, you may want to check out these recipes too: