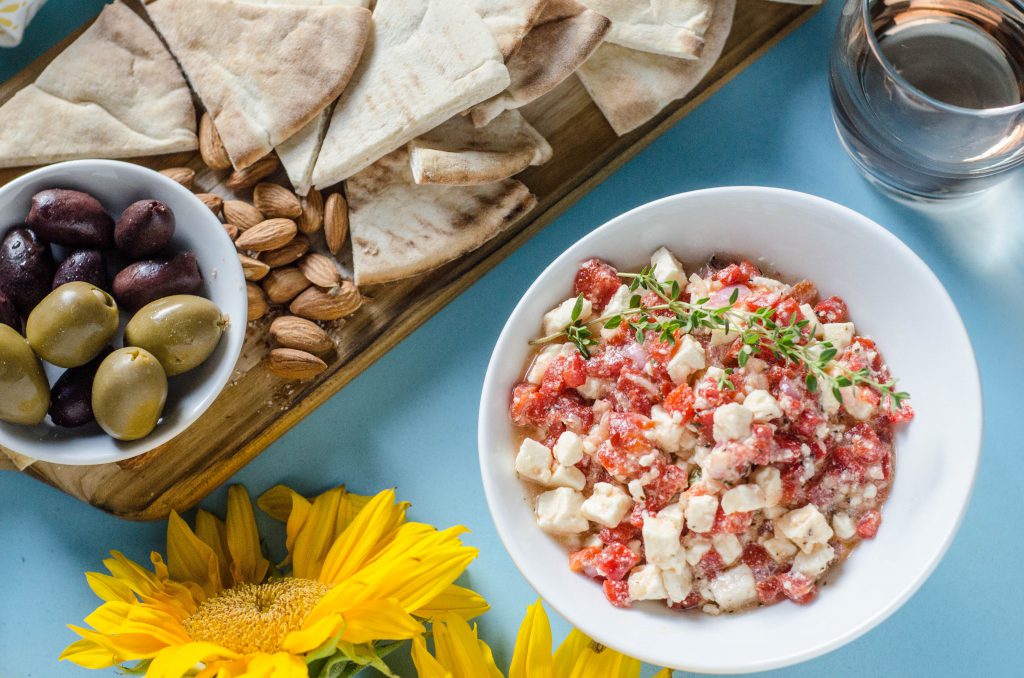 You want easy and healthy recipes, right? Well, I am happy to tell you that you will love this recipe. This feta and roasted red pepper dip comes together very quickly. You only need to give a quick chop to the roasted red peppers, shallot, garlic, and feta then combine the rest of the ingredients in a bowl. You will be sitting outside on your patio with a delicious snack and glass of wine in no time at all!
If you travel to Washington DC, you may have heard of or eaten at Zaytinya, one of chef Jose Andres's many fine restaurants. Zaytinya serves Mediterranean small plates and if you have the chance to go, do it! The food is delicious. But, if your travel plans do not include a trip to DC in the near future, you can still experience a taste of Zaytinya in your own kitchen.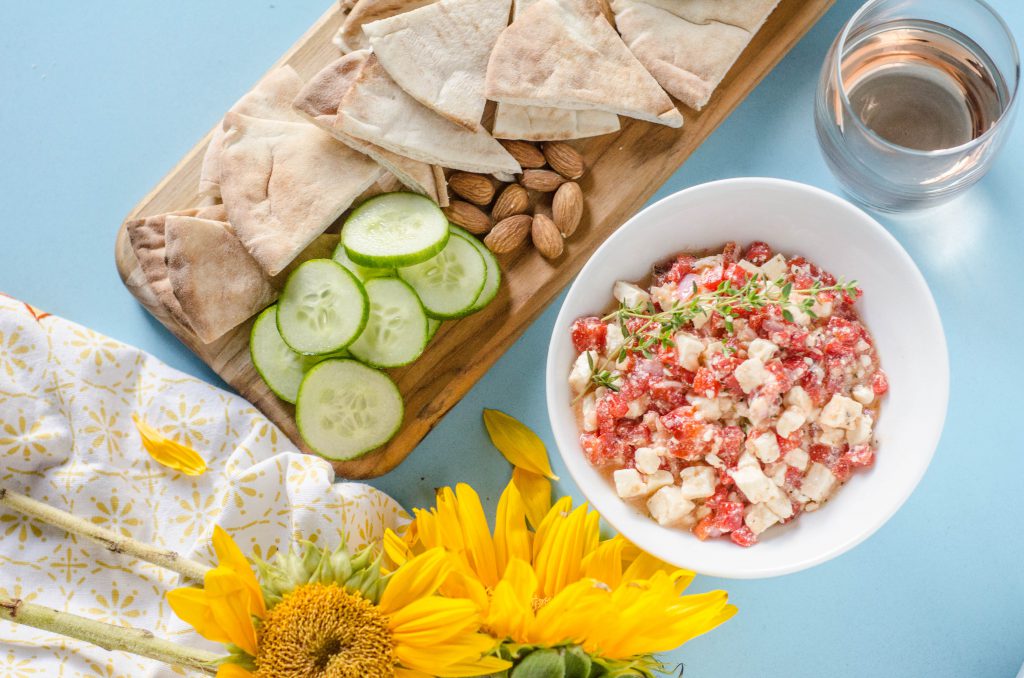 This dip would be perfect on a mezze platter. Mezze refers to a collection of small plates that are served with drinks. All you need is a large platter or cutting board that you will add fresh pita or pita chips, cucumber slices, hummus, olives, and the feta and roasted red pepper dip. If you feel like preparing a second small dish, I would recommend these za'atar roasted tomatoes and perhaps some tzatziki, a yogurt cucumber sauce.
How to Assemble a Mezze Platter
Check out this video if you need a little inspiration on putting together a mezze platter. When I need inspiration, I love looking at posts from Tieghan of Half-baked Harvest. She is masterful at creating boards like this Mediterranean Platter. I also think Gaby's Mezze Platter from What's Gaby Cooking is lovely.
Furthermore, serving a mezze platter is a wonderful way to entertain.  You can think of a assembling a mezze platter much like putting together a cheese board (albeit much less expensive to assemble). Chill a bottle of white wine, open a bottle of red to breathe, and have a few beers in the fridge. All that is left to do is to invite a few friends over.