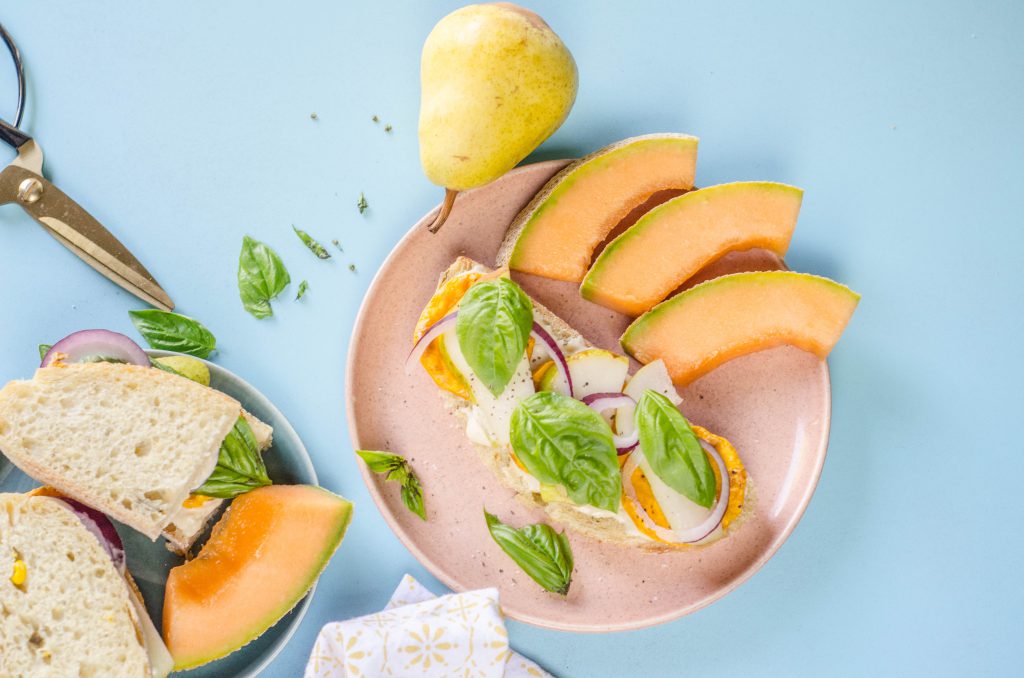 Fall = Gourdfest. Well, around my house anyway. Each fall, we host a party where all things gourd-related are celebrated. I am talking about pumpkin beer tasting, butternut squash soup, pumpkin hummus, and roasted delicata squash with red onions. All the fall flavors make me so happy but having some of my besties in the house puts it over the top.
What my friends may not know is how many recipes I test before Gourdfest. I want the food to be as memorable as the laughs and good times that we enjoy. This year, one of my first test recipes is this Roasted Squash and Pear Sandwich. Doesn't that sound like perfect fall food? Yet, such an unusual sandwich idea.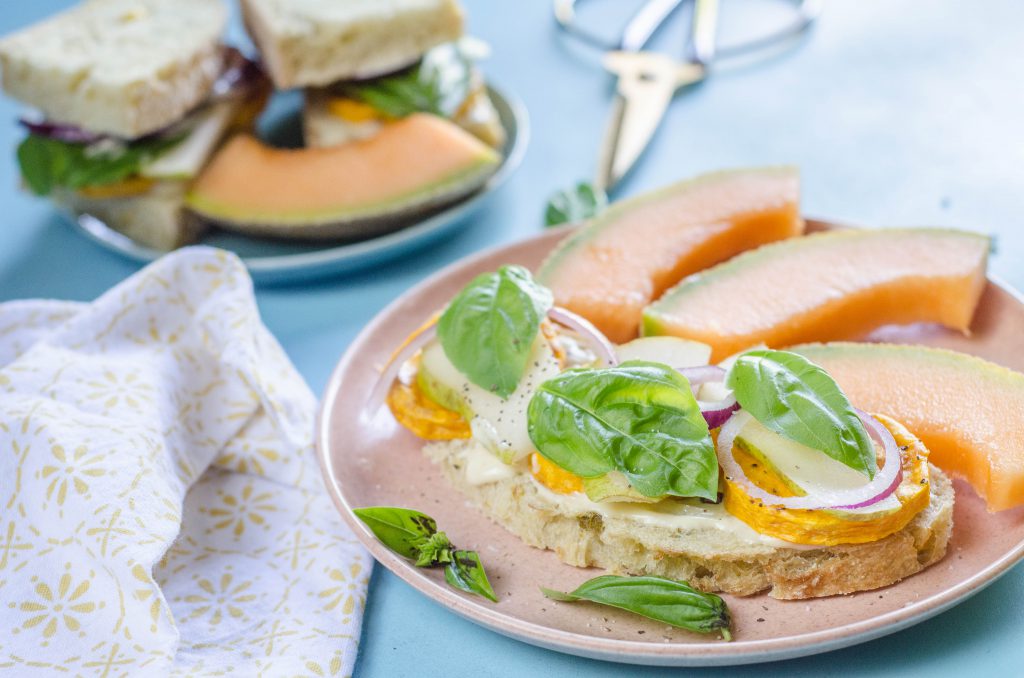 Let's talk about butternut squash. Are you a fan? I was a little bit intimated by butternut squash at first. I mean, could winter squash BE any more difficult to cut through? But, I learned a little secret about butternut squash. When you are shopping for butternut squash, look for one that has long neck compared to its bulbous end.
Then, just cut through the stem end and cut again at the end of the long neck before the bulbous end. From here, all you need to do is peel the skin with a vegetable peeler. For this recipe, slice the neck into 1/2" slices.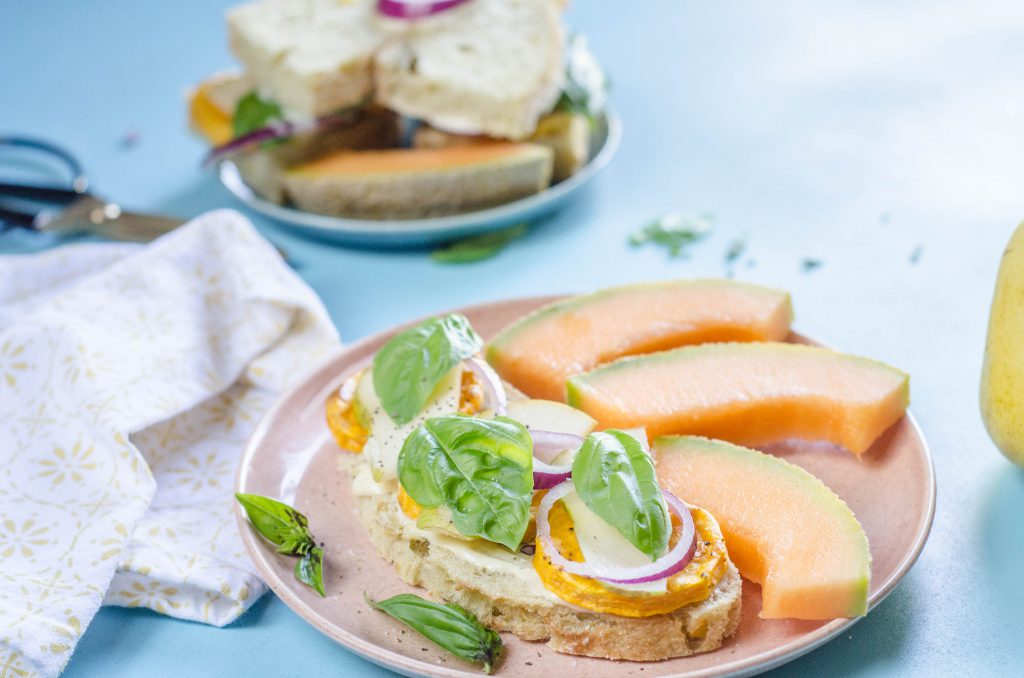 After that, you have a decision to make, do you want to tackle the bulbous end or just chuck it into the compost bin? No judgment here no matter what you decide. Sometimes I will peel the skin off with the vegetable peeler and then use a spoon to scrape out the seeds. Other times, I won't be feeling it at all, and will just quarter it and throw it into my compost bin.
The next component is a perfectly ripe pear sliced thin and a red onion also thinly sliced. The surprise ingredient is the miso mayo. Are you a miso fan? My first experiences with miso was in soup form at Chinese restaurants.  Miso is made from fermented soy beans. You know anything fermented is good for you, right? Gut health and all that. Miso paste can be found at Asian markets and sometimes in the ethnic food aisles or produce section of some grocery stores. Miso adds that umami flavor which is rich, deep flavor.
If you decide to buy miso paste (and you should) here is a recipe for miso soup so you can use up your stash. The video below is from The Happy Pear where twin Irish brothers post articles and videos featuring easy vegan recipes.
How to Make Roasted Squash and Pear Sandwiches
Want more sandwiches?